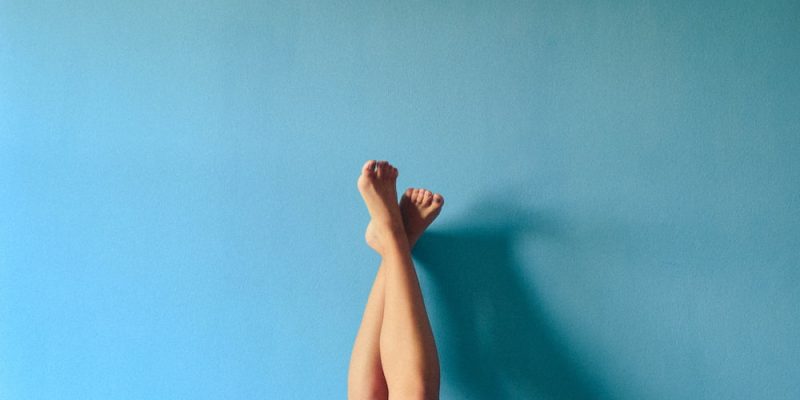 Are you looking to sculpt your body, reduce cellulite, tone your muscles, and enhance your overall appearance without the hassle of intensive workouts or invasive surgical procedures?
If so, Emsculpt Neo might be just what you need. Throughout this blog, we'll introduce you to the world of Emsculpt Neo, explaining what it is, how it works, what to expect during a session and the potential benefits of this body-contouring treatment. To find out more, read on!
What Is Emsculpt Neo?
Emsculpt Neo is a cutting-edge non-invasive body sculpting procedure that uses High-Intensity focused electromagnetic (HIFEM) and radiofrequency (RF) technology to stimulate muscle contractions and burn fat beneath the skin at the same time.
It is designed to help individuals achieve a more defined and toned physique without the need for harsh exercise or surgery. The Emsculpt treatment lasts around 30 minutes and provides instant results with little to no downtime, therefore you can go about your day as normal.
How Does Emsculpt Neo Work?
Emsculpt Neo works by using advanced technology to target both muscle and fat. Read on for a simplified breakdown of the process.
The Emsculpt Neo procedure uses HIFEM technology to send electromagnetic waves to your muscles. These waves cause your muscles to contract rapidly, creating thousands of contractions in a short period. This intense muscle activity builds and strengthens muscle tissue.
The radiofrequency simultaneously heats the fat cells in the treatment area, causing them to break down. The body then naturally eliminates these damaged fat cells.
By combining muscle stimulation and fat reduction, Emsculpt Neo helps you achieve a more sculpted, toned look. It's important to note that Emsculpt Neo is not a weight-loss solution. Instead, it's aimed at enhancing muscle tone and reducing localised fat in specific areas.
What Areas Can Be Treated with Emsculpt Neo?
Emsculpt Neo is highly versatile and can be used to target multiple areas of the body. Some common treatment areas include:
The Abdomen: For a more defined and toned core
Buttocks: To lift and firm the glutes
Thighs: To sculpt and strengthen leg muscles
Arms: For toned biceps and triceps
Calves: To enhance lower leg definition.
The choice of treatment area depends on your specific goals and the advice of your healthcare provider. Here at Dr Yusra, we ensure that every patient receives an initial free consultation before their treatment to discuss their personalised treatment plan and receive their consent to go forward.
What to Expect During an Emsculpt Neo Session
Emsculpt Neo sessions are typically straightforward and comfortable. However, if you are new to this treatment, not knowing what to expect can be daunting.
Firstly, your journey begins with a consultation with a trained Emsculpt Neo provider. During this consultation, you will discuss your goals, identify the target areas for treatment, and address any questions or concerns you may have.
Once you have had your consultation and you decide to go ahead with the treatment, during the day of your treatment you will be asked to lie on a treatment bed, and the Emsculpt Neo applicator will be placed on the targeted area.
The device is equipped with built-in safety features to ensure a comfortable and secure experience. The HIFEM technology will start to induce intense muscle contractions.
You will feel your muscles contracting and relaxing, similar to an intense workout. These contractions can be intense, but they are usually well-tolerated. The radiofrequency technology will gently heat the fat cells, facilitating their breakdown and elimination.
Many patients find the Emsculpt Neo treatment to be relatively comfortable. You can expect some muscle soreness afterwards, similar to what you might feel after a challenging workout.
Benefits of Emsculpt Neo
Emsculpt Neo offers a wide range of benefits that make it an attractive option for those looking to enhance their physique. This treatment is an effective way to tone and strengthen muscles, creating a more sculpted appearance in your target areas.
By combining muscle stimulation and fat reduction, Emsculpt Neo can help reduce stubborn fat in specific areas. Moreover, Emsculpt Neo is a non-surgical and non-invasive treatment, meaning there are no incisions or needles involved.
This treatment allows you to focus on specific areas of your body, customising your treatment to meet your individual goals.
The results from Emsculpt Neo are typically natural-looking, with a gradual improvement in muscle tone and fat reduction. Achieving a more toned and sculpted body can boost self-confidence and body image.
Is Emsculpt Neo Right for You?
Emsculpt Neo is a versatile and effective treatment, but it may not be suitable for everyone. It is essential to consult with a healthcare provider to determine if this procedure is right for you. 
You may be a good candidate for Emsculpt Neo if you are generally healthy and within a reasonable weight range, if you have specific areas of your body that you want to tone or reduce fat in, or if you are committed to maintaining a healthy lifestyle to maintain your results.
It's important to manage your expectations and understand that Emsculpt Neo is not a replacement for a healthy diet and exercise. It is a complementary treatment designed to enhance your efforts toward achieving your desired body shape.
Contact Dr Yusra to Start Your Emsculpt NEO Journey Today!
We at Dr Yusra are a doctor-led clinic that combines art, science and wellness. We offer a range of body treatments, including Emsculpt NEO. We used medically proven techniques to provide our clients with empowering transformations.
Whether you're looking to tone your abdomen or enhance other areas of your body, Emsculpt Neo can be a valuable tool on your journey to a more confident and sculpted you. So, if you're ready to take the next step towards achieving your body goals, consider exploring the possibilities that Emsculpt NEO can offer!
If you would like more information about the services we offer or to speak to a member of our team, don't hesitate to contact us today at 0333 224 4666. We look forward to hearing from you!