Hydrafacial
At a glance
Results

Immediate results

Results Duration

Patients can expect to see instant results.

Price

Express Hydrafacial from £99 / Hydrafacial from £150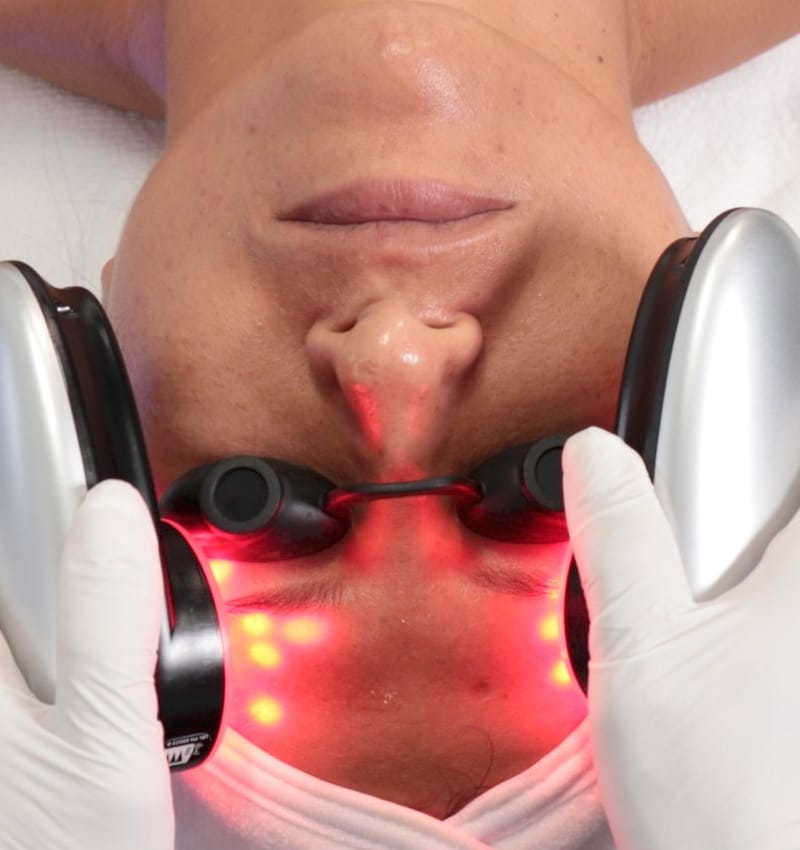 What is Hydrafacial
HydraFacial is a 6-step treatment that uses the latest technology to cleanse, exfoliate, extract and hydrate the skin. The skin is treated with antioxidants and peptides to remove dead skin cells and impurities. Unlike other treatments, HydraFacial can be enjoyed weekly or monthly to achieve a fast, long-lasting and glowing result.
HydraFacial can be tailored to your needs, whether you're looking to maintain the health of your skin or are concerned about acne or pigmentation.
Aside from some potential redness following treatment there are no other side effects. This treatment may not be suitable for those with a shellfish allergy.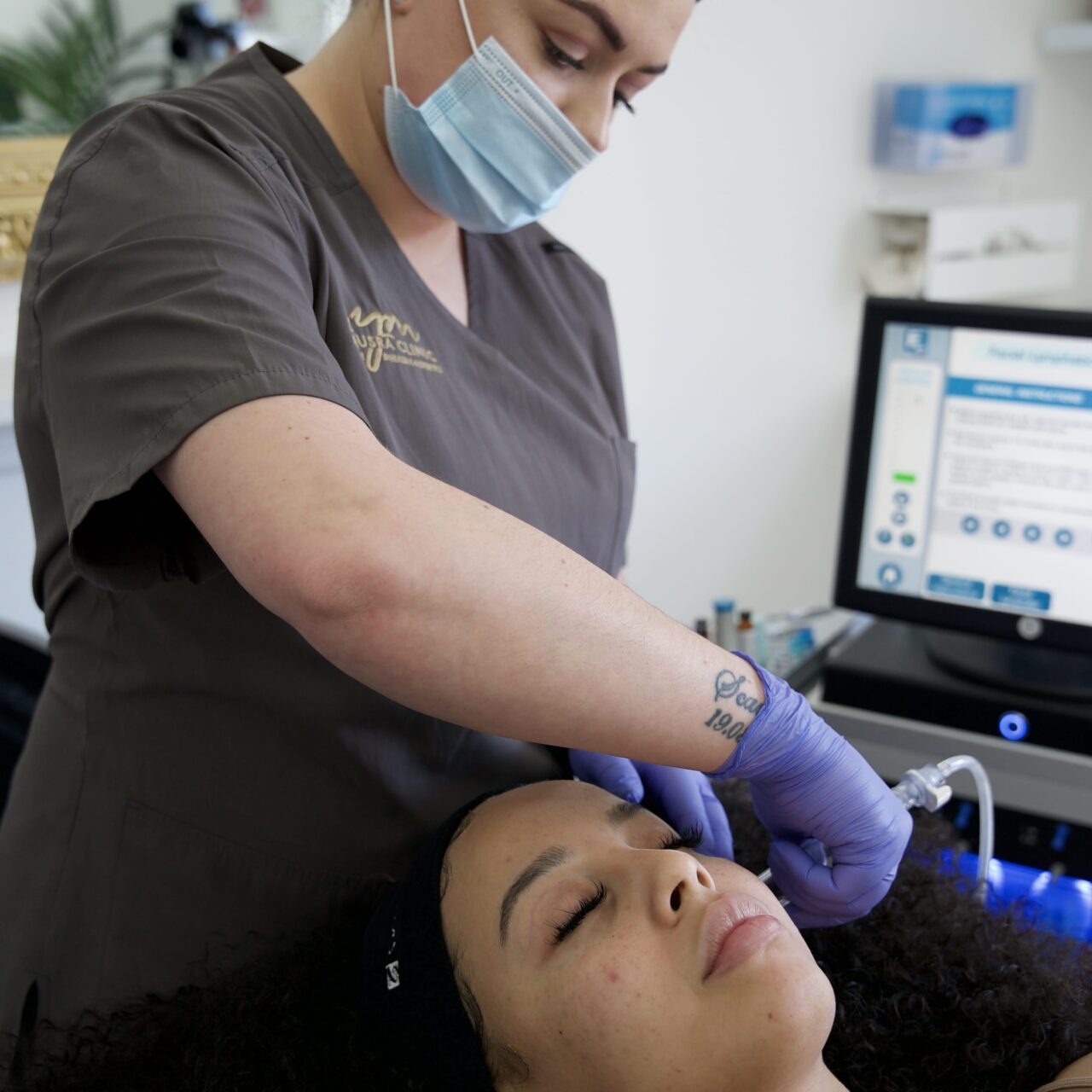 How does Hydrafacial Work?
Detox


A specially formulated lymphatic drainage technique helps to increase circulation, eliminating toxins.

Cleansing & Exfoliation
Dead skin cells and impurities are gently lifted for a deep-cleaning result.
Brightening Agent
A gentle glycolic and salicylic solution helps loosen debris from your pores, brightening your skin.
Extraction
Blackheads and impurities in congested areas are removed using honey extract and salicylic acid.
Hydration
A combination of hyaluronic acid, antioxidants and peptides replenish, plump up and hydrate your skin.
Rejuvenation
An LED light is used to stimulate collagen and reduce redness, leaving your skin glowing.
Before & After Gallery


Ready to start your journey?