The Team
Dr Yusra clinic is rated 4.9 out of 5 out of 500+ reviews
Dr Yusra is passionate about the pursuit of excellence, and recognises that to deliver consistently excellent results requires expert understanding of facial anatomy and exceptional clinical skill. As such she has handpicked the most talented medical clinicians and practitioners in the UK and invests heavily in continuous professional development for herself and her team to maintain the industry leading standards her patients expect. Every practitioner has undergone rigorous training, and have a shared ethos of providing honest, evidence based advice and personalised tailored care plans. Every injectable procedure is performed by a highly qualified doctor or dentist with high attention to details. The clinic invests heavily in research and development, providing industry leading techniques and state of the art technologies that are scientifically backed and proven. With a combined 30+ years experience in the field, our practitioners will listen to your concerns and have your best interests at heart. We welcome you to come for a no obligation consultation, where we can listen, examine, diagnose and provide the right treatment plan for you.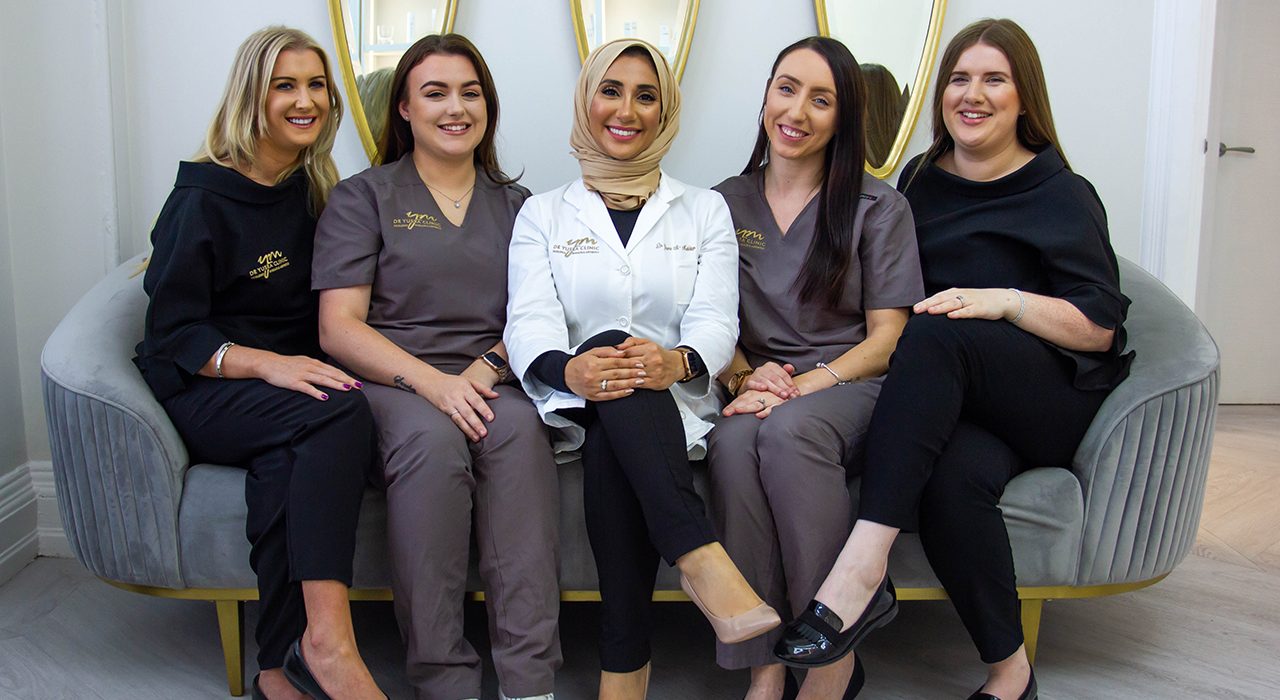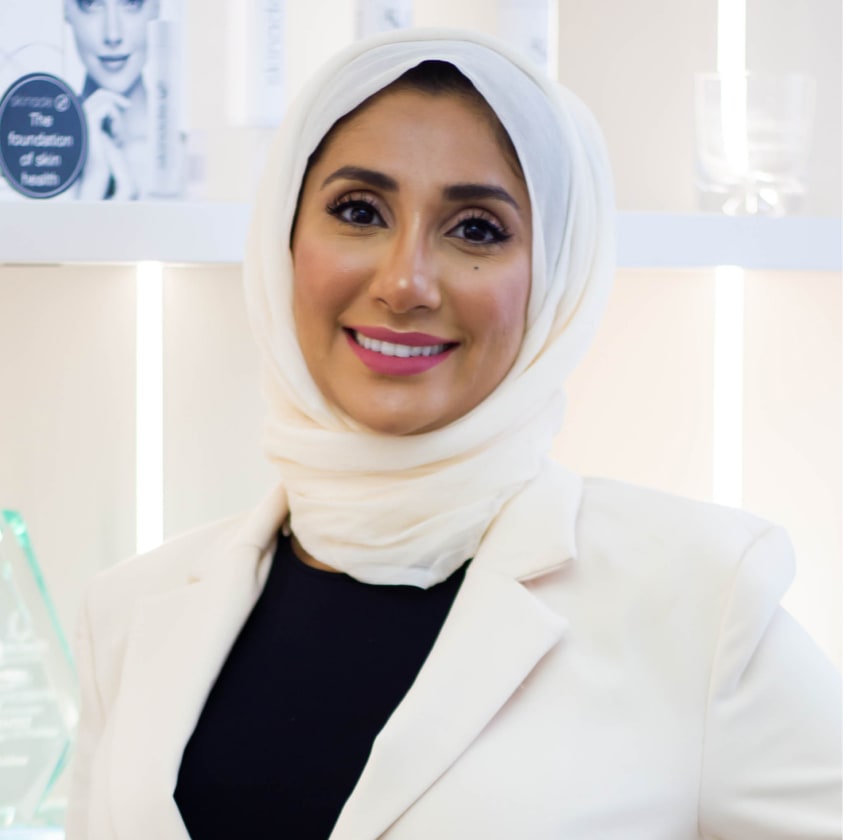 Dr Yusra
Medical Director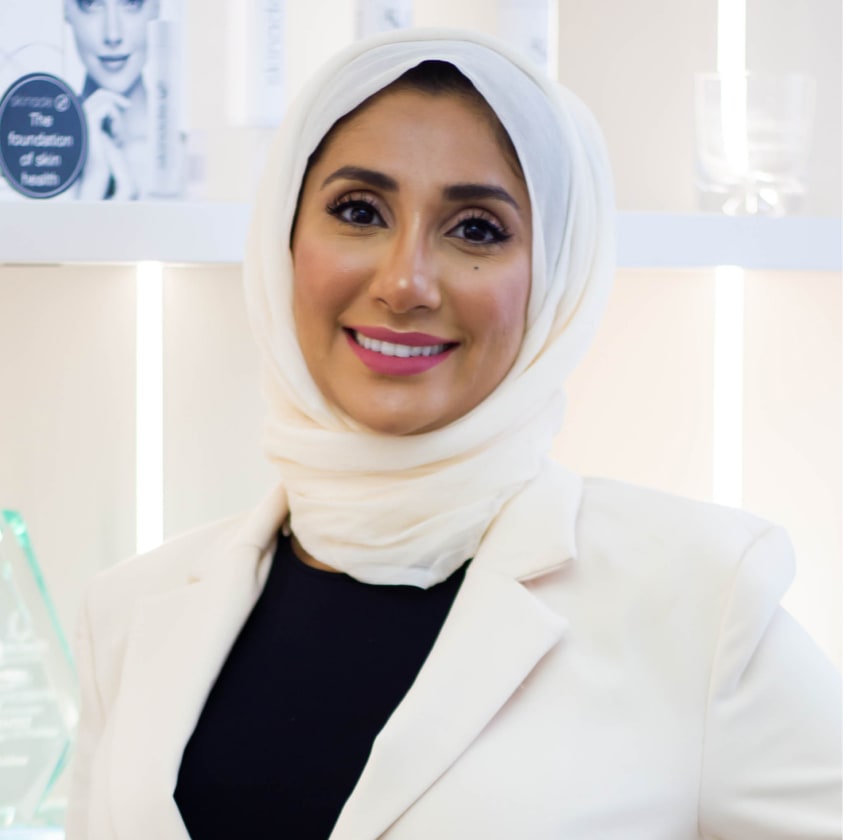 Dr Yusra
Dr Yusra is a dental surgeon and a medical aesthetic clinician.  She is an advanced experienced facial aesthetic practitioner with several years' experience in maxillofacial head and neck surgery and skin cancer surgery.
She qualified first from Imperial College London with a First class honours degree in Medical Science and Healthcare Management, then as a dental surgeon with Honours and Distinction from King's College London after obtaining several prizes for clinical excellence.
Dr Yusra completed her dental training, moving on to oral and maxillofacial surgical training and then dermatology and skin cancer in the years following this. She completed her Diploma of Membership of the Faculty of Dental Surgery at The Royal College of Surgeons of Edinburgh, followed by Membership of the Joint Dental Faculties at The Royal College of Surgeons of England. Dr Yusra has also completed her level 3 teacher training qualification and is a Level 7 Trainer in medical aesthetics in line with the Ofqual guidelines for medical aesthetic training pathways.
Dr Yusra developed a keen interest in facial reconstruction after spending several years training in maxillofacial surgery at various trauma hospitals in London, from dealing with victims of domestic violence to road traffic accidents and treating their injuries with particular respect for the aesthetic finish to protect, restore and maintain her patients health and physical and psychological wellbeing.  Dr Yusra was involved in research at each stage of her training in maxillofacial surgery, including extensive research on orthognathic surgery provided to patients with congenital skeletal discrepancies and the psychological impact it had on them, and ran joint clinics with the dermatology team performing skin lesion biopsies, surgical excisions and reconstructive surgical treatments for patients who suffered from skin cancer and oral cancer. She spent several years in surgical training at the Royal London Hospital, Homerton University Hospital, Whipps Cross University Hospital and St Bartholomew's Hospital. Through her understanding of facial anatomy, her unparalleled aesthetic eye, and her surgically trained skill set,  Dr Yusra has a deep desire to help her patients improve their wellbeing in whatever way she can. She listens to her patients concerns, carefully assesses and diagnoses the problem, and provides the right treatment plan for each patient individually. Her ethos is professional integrity, meaning Dr Yusra and her team will always honestly advise you if a treatment is or isn't in your best interest.
Utilising the most gentle and effective evidence based medically proven techniques, she provides a wide range of treatment to treat your aesthetic concern with utmost respect for natural proportions. Dr Yusra is world renowned for providing natural looking non-surgical face lifts using dermal fillers, thread lifts and latest technology devices to contour the face and enhance sunken cheeks, treat sunken eye bags, and correct facial palsy or skeletal facial of the face. Dr Yusra runs facial deformity clinic, facial pain clinics and Temporamandibular joint dysfunction clinics. She also utilises Botulinum Toxin injections to reduce and prevent lines and wrinkles of the face, treat muscle tension in the jaw, headaches and migraines, and reduce excessive underarm sweating. She also treats the neck to create a jaw line lift using silhouette soft thread lift. Dr Yusra is well known for her ability to rejuvenate the face beautifully whilst remaining elegant and natural looking, always avoiding and advising against the overdone look. She has treated thousands of patients in her years of clinical practice and has built her practice on word of mouth. She takes a holistic approach to facial rejuvenation and makes a comprehensive assessment of each patient including lifestyle, skin type and facial features before advising on the best bespoke treatments, skin care and nutrition.
Dr Yusra is a strong supporter of the Safety in Beauty campaign and is dedicated to supporting the profession in providing safe aesthetic treatments for their patients. She is a lead lecturer and trainer to doctors and dentists at the Royal college of general practitioners in London on how to deliver safe effective treatments with Botulinum toxin and dermal fillers as well as teaching the advanced non surgical face lift.
In her spare time Yusra enjoys developing her talent in art including water and oil painting and has undertaken extensive training with the London Academy of Art. She is a mother to two children and having undertaken further research and training into mental health and is a keen advocate for mental wellness. She is conducting a leading audit into the psychosocial drives for aesthetic dental and medical treatments and psychological impacts of these treatments.
Dr Yusra is affiliated with a number of charities with a focus on children in need including raising for Unicef and National Society for the prevention of Cruelty to Child Children.
Fully registered and indemnified, a member of the Royal College of Surgeons, the British College of Aesthetic Medicine, maintaining continuous professional education requirements. GDC 193105.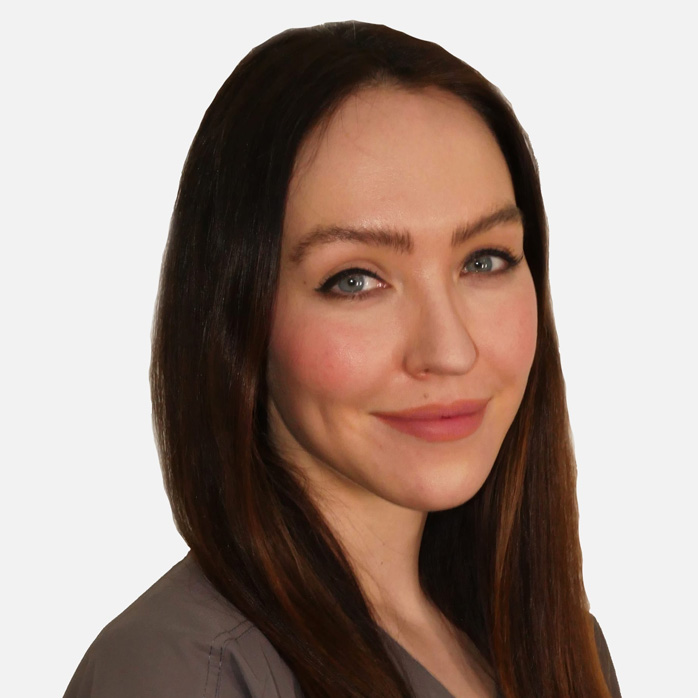 Dr Emily
Aesthetic Practitioner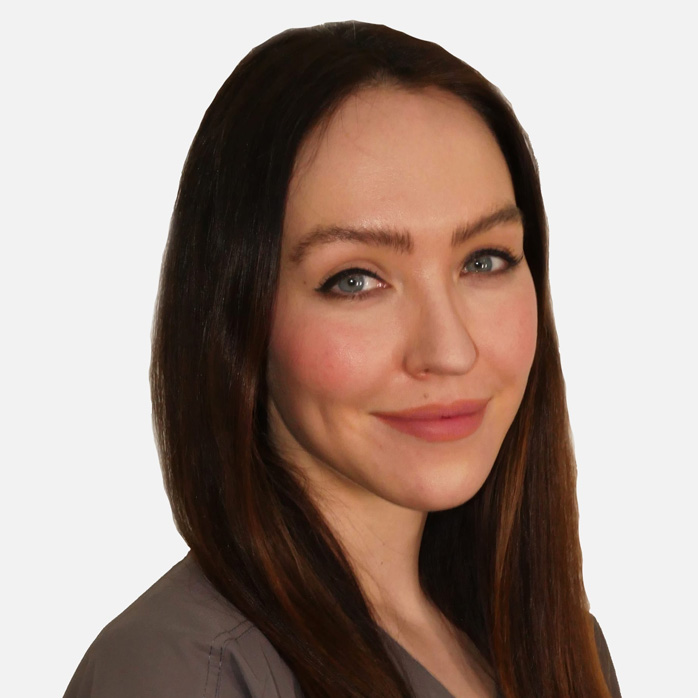 Dr Emily
Dr Emily Swift graduated from the University of Liverpool in 2011 with a Bachelor of Dental Surgery and is a fully registered GDC registered doctor. She holds a Fellowship in Advanced Aesthetic Medicine from the Harley Street Institute. Dr Emily Swift has been a dental surgeon for 9 years and has developed a flourishing career in aesthetic medicine for the past 5 years. 
She offers a multi-layered approach – she does not just focus on the area of concern, but considers which treatment combination will achieve the best overall result for her patients. Her consultation process is thorough and includes a detailed facial assessment of each patients' skin, bone support and fat pad changes. Each treatment plan is tailored and bespoke to the individual.
She is friendly and approachable, making it comfortable to talk about your concerns.
Dr Emily Swift says 'I love helping to restore a patient's self-esteem and watching their personality shine through. People re-find their spark and I feel so privileged to be able to do this for others'.
Dr Emily Swift is a professional, passionate doctor and is known for her gentle manner and complete attention to detail. She is active in the world of aesthetic research, having contributed to papers and published anatomy articles. She believes that striving to achieve better outcomes for patients is essential to aesthetic practice. 
In her spare time Dr Emily Swift enjoys travelling and is a big foodie…she loves cooking (and eating!) different cuisines from around the world. She also loves trail running.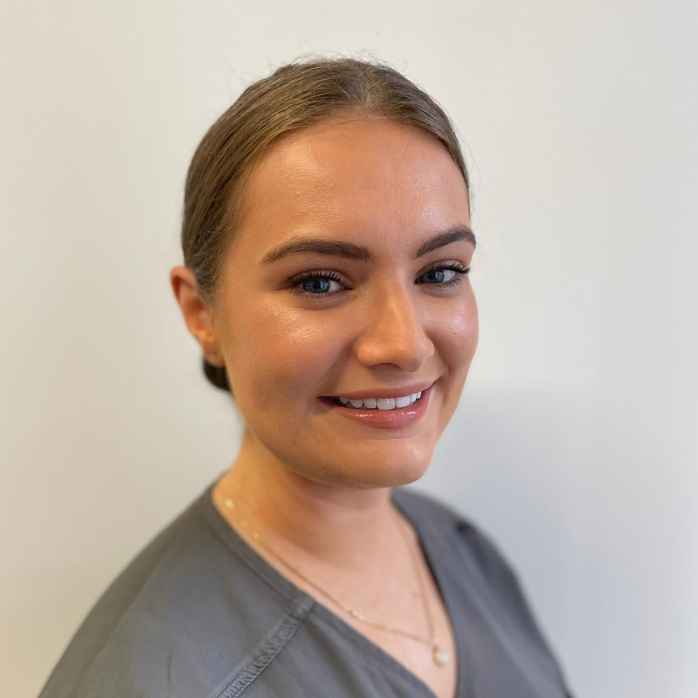 Dr Lauren
Aesthetic Practitioner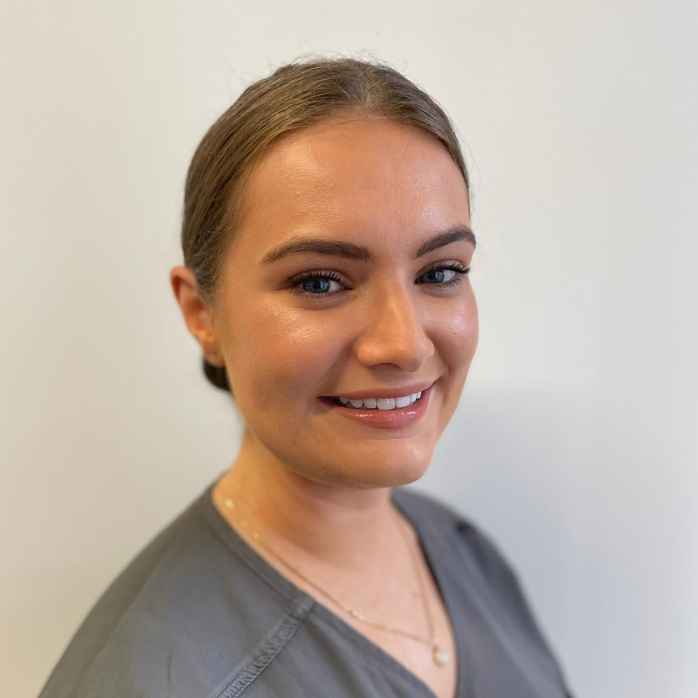 Dr Lauren
Dr Lauren is a qualified dentist and medical aesthetics injector. She gained her Bachelor of Dental Surgery at Queens University Belfast. In-depth study of the anatomy of the face, head and neck in her bachelor's degree sparked her interest into non-surgical facial aesthetics.
Dr Lauren has completed several medical aesthetics courses with the award-winning training academy, Acquisition Aesthetics. She is ardent in her attitude towards safety in aesthetics and upholds the highest standards of care for her patients. This led her to undertaking the Level 7 Post graduate Diploma in Aesthetic Medicine and has also undergone Dr Yusra's advanced mentorship scheme.
Dr Lauren delivers treatments for full facial harmonisation, through dermal filler, anti wrinkle injections, medical grade skincare, as well as laser treatments for skin tightening and resurfacing.   
Dr Lauren wants to get to know you. She is committed to learning your concerns and to understanding your specific needs to create a bespoke care plan for you. She strives to create natural results that enhance your own beauty, to help you feel confident, refreshed and never 'over-done'.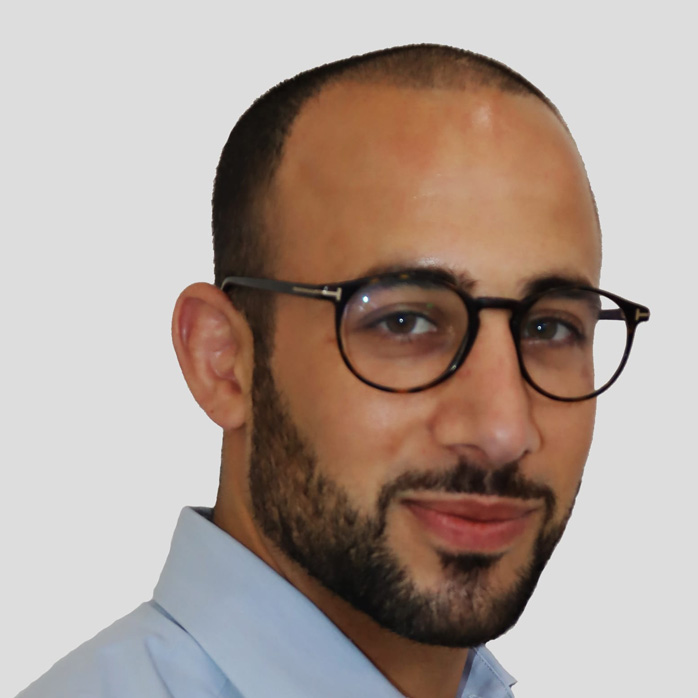 Dr Sami
Plastic Surgeon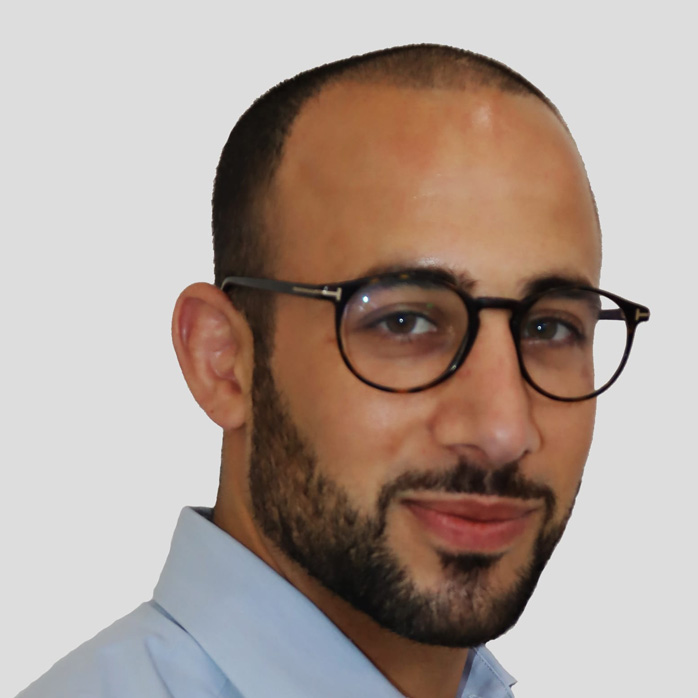 Dr Sami
Mr Sami Ramadan BSc MBBS MRCS FRCS (Plast) qualified from University College London Medical School before undertaking his surgical training in London, East of England and is now based in the North-West. He is a board-certified plastic surgeon, having attained Intercollegiate Specialty Fellowship in Plastic Surgery FRCS(Plast) awarded by the Royal College of Surgeons of England.
Mr Ramadan is a full time plastic surgery registrar in the NHS, having trained in many plastic surgery units across the country. He is undertaking higher surgical training in the Mersey Region and is based at Whiston Hospital, the largest plastic surgery centre in the Northwest of England. He is currently undertaking the North West Aesthetic Fellowship in the Liverpool and Manchester region.
Mr Ramadan has a passion for facial aesthetics and believes in the integration of surgical and non-surgical modalities for a wholistic approach to facial rejuvenation.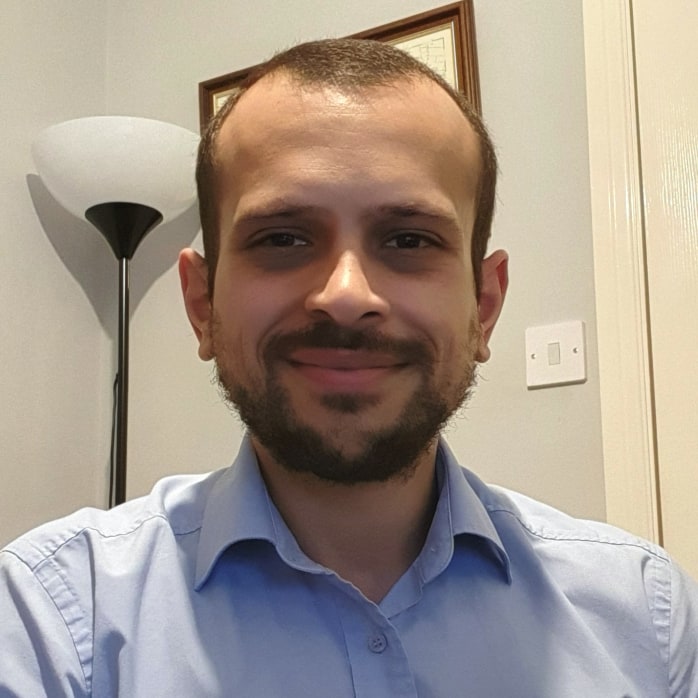 Mr Ahmad
Clinical Lead Prescribing Pharmacist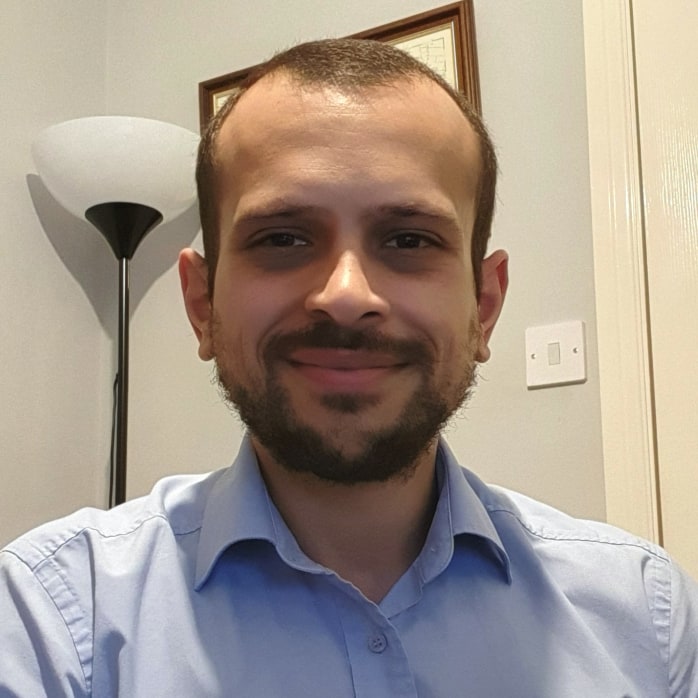 Mr Ahmad
Qualifications: MSc, PgDip, PIP
Mr Ahmad is a clinical prescribing pharmacist and an Assistant Director of Pharmacy of a large NHS Trust. He has over 10 years experience in both private and public sectors of pharmacy practice. His clinical expertise is as a mental health specialist pharmacist and he is a lecturer and tutor for the mental health module of a postgraduate pharmacy clinical diploma.
Mr Ahmad has a special interest in diet and fitness, and has extensive expertise in the use of injections for the management of weight loss. He teaches and trains other healthcare professionals in this domain. He had a deep understanding of the physiological mechanisms that drive people to eat more than they would like and helps patients to develop strategies to help them manage this alongside of pharmacological interventions. His goal is to empower others to achieve their desired goals of significant and sustainable weight loss.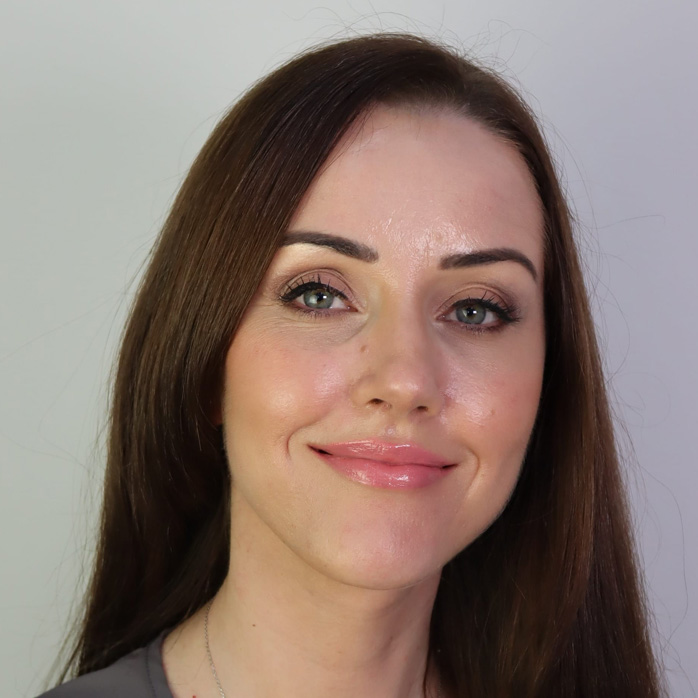 Nicola
Senior Skin Therapist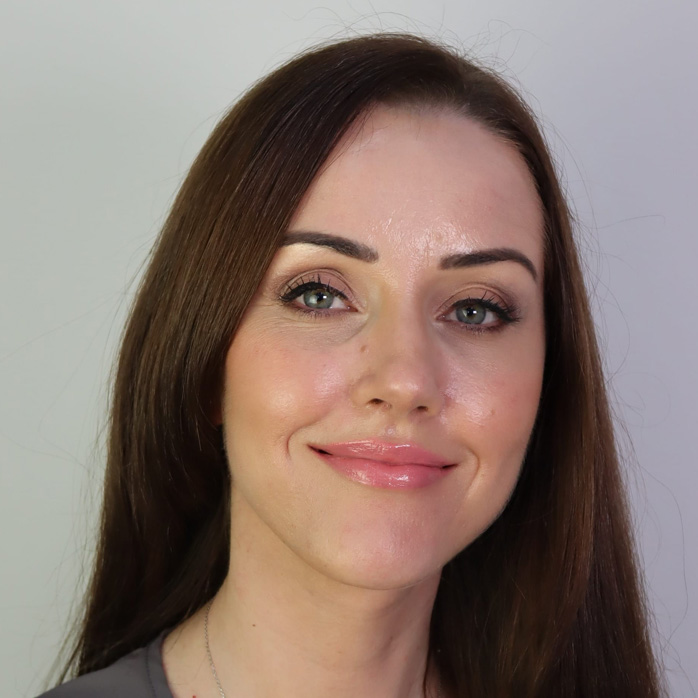 Nicola
Nicola is a Level 4 Medical Aesthetician with 19 years of experience specialising in skin health, about which, she is extremely passionate. She joined the team in 2019 and is based in our Flagship clinic in Blundellsands.
Nicola specialises in ULTRAcel Skin tightening and microneedling, Secret Pro CO2 laser, Cool Sculpting, Hydrafacial and skin peels. Nicola has a keen interest in improving skin and skin conditions and enjoys working with patients to improve wellbeing and overall health.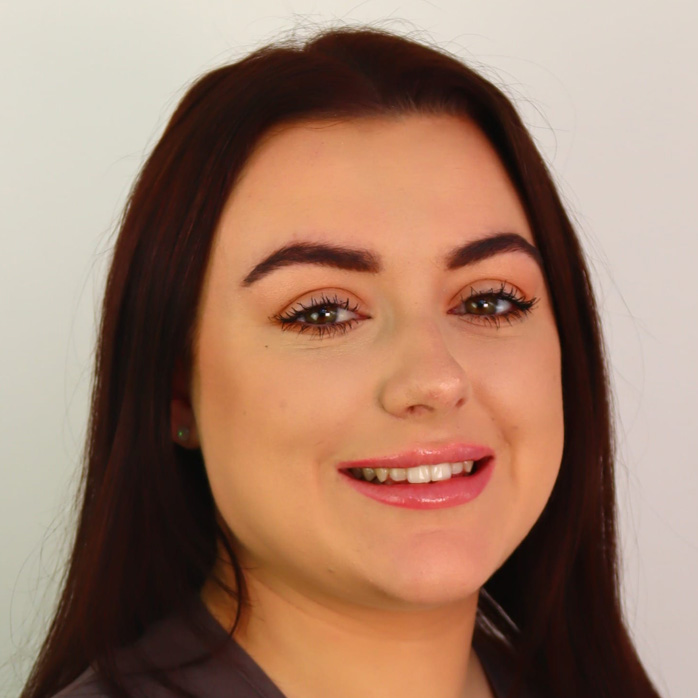 Olivia
Skin Therapist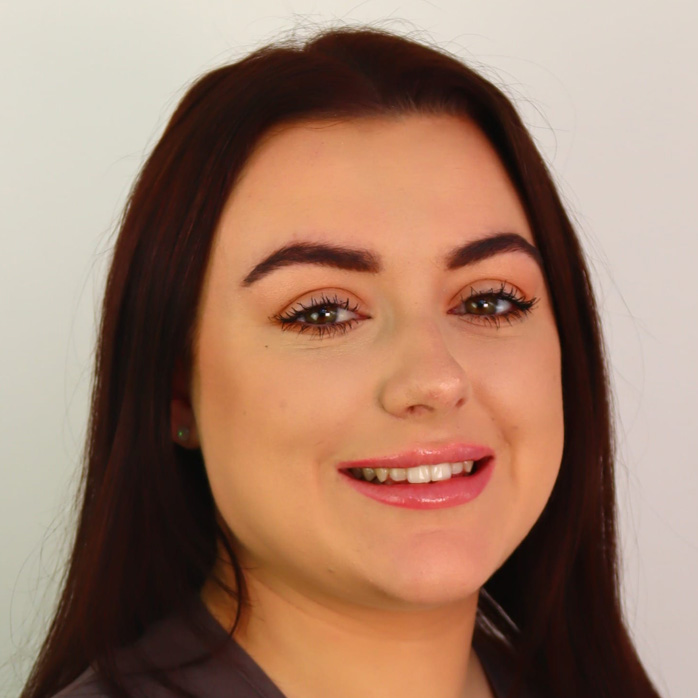 Olivia
Olivia is a Level 4 skin Rejuvenation specialist based in our Liverpool clinic. She started out in the beauty industry where her passions for skin therapy and body treatments were ignited.
In the 4 years, she has been a part of our clinic team here at Dr Yusra's Clinic, Olivia has developed her skills and qualifications, and offers a range of skin and body treatments to include Cool Sculpting, Hydrafacial's, Microneedling with radio frequency, skin tightening and skin rejuvenation.
Olivia believes in results-driven treatments that produce exceptional outcomes for our patients and has honed her skills to deliver a professional service where the needs and objectives of our patients is paramount.
Fully indemnified and insured, Olivia's in-depth knowledge, approachable nature and sparkling personality has allowed her to develop personable and trusting relationships with our patients.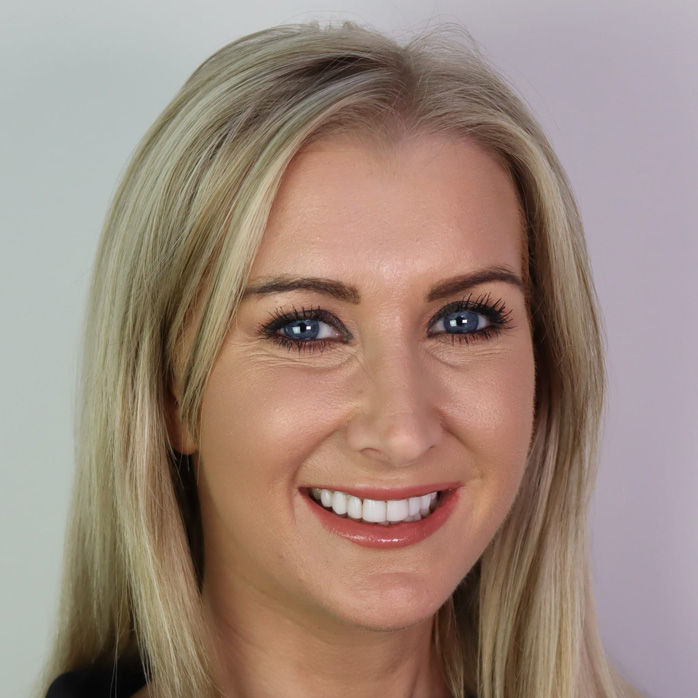 Lucy
Patient Care Co-ordinator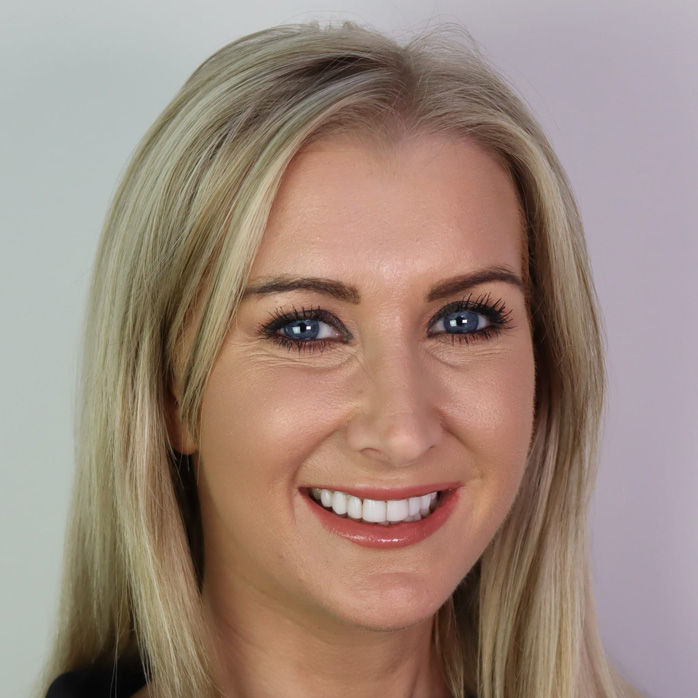 Lucy
Lucy has over 15 years of experience working in customer service roles. She joined the clinic in 2021 and is based at our flagship clinic in Blundellsands. Lucy strives to deliver a 5-star service to all our patients and create a warm welcome in a friendly and professional manner. She looks forward to welcoming you to our clinic and answering all your questions related to the wide range of anti-ageing treatments we offer.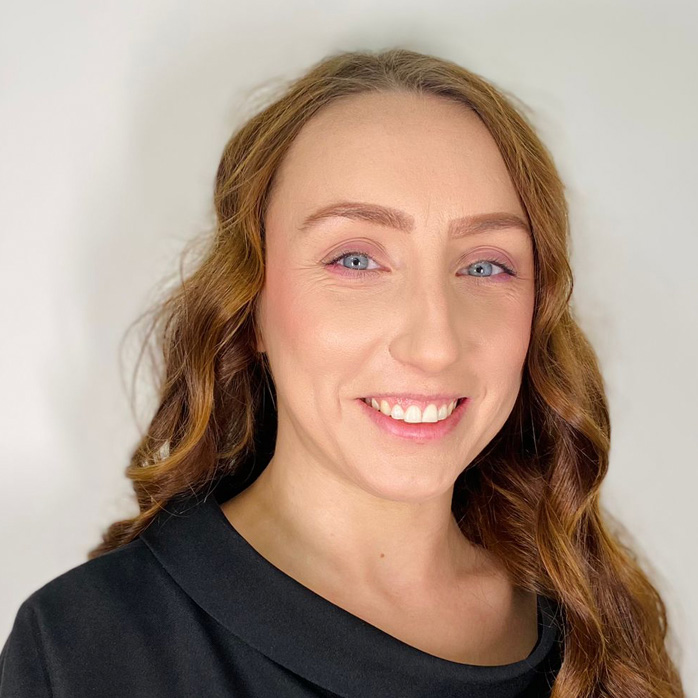 Megan
Patient Care Co-Ordinator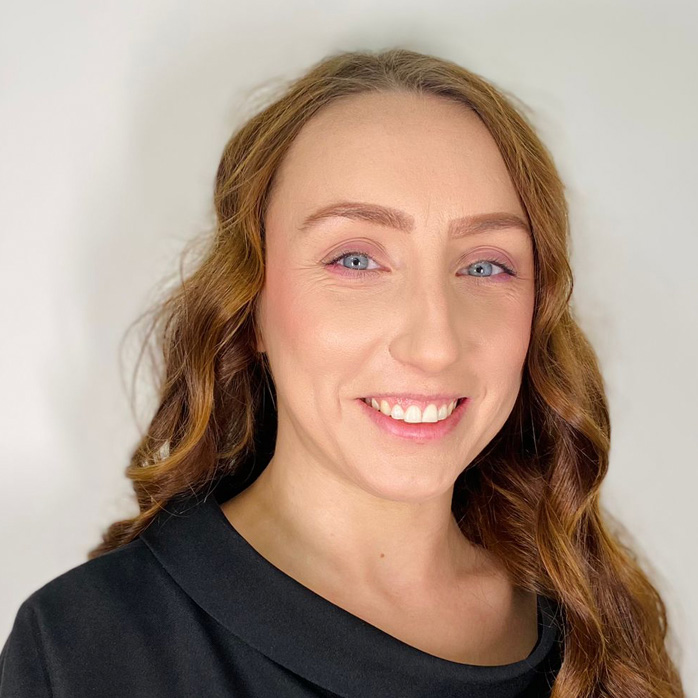 Megan
Megan started working with Dr Yusra's clinic in April 2021 and is one of our dedicated patient care coordinators. Although she has not been with us for long, Megan has 5 years of customer care experience and will certainly make you feel welcome, guided and at ease along your patient journey. Megan's committed goal is to make your experience stress free, comfortable and a rewarding moment each time you visit us. She looks forward to welcoming current, and new patients into the clinic.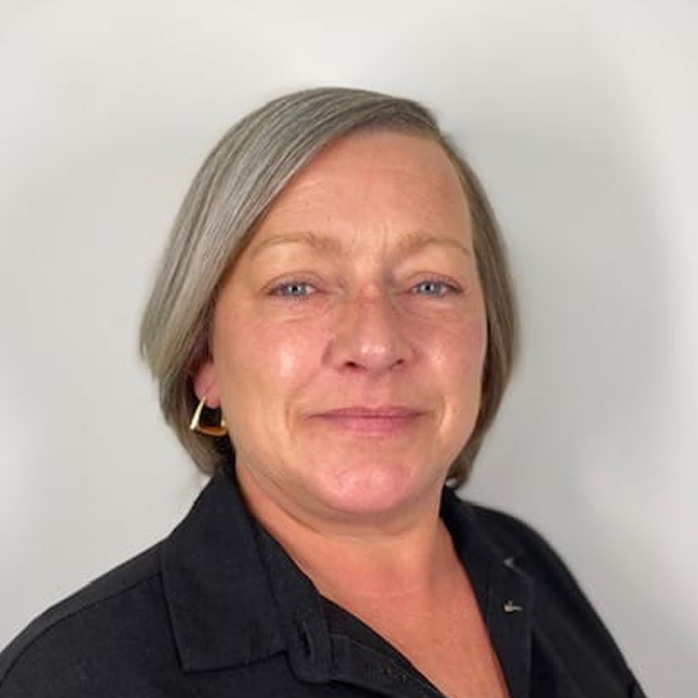 Layne
Regulatory Manager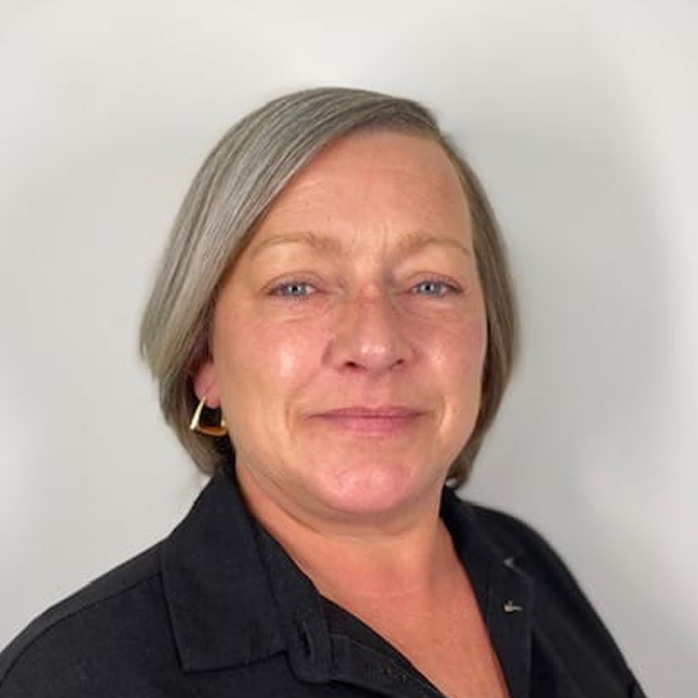 Layne
Layne is our Regulatory Manager. She started out at 17 years old in the care sector and has since accomplished over 30 years of experience in Health and Social Welfare Sector.
Layne is qualified to Level 4 Management and has also achieved the Registered Managers Award. She has a fantastic reputation in striving for excellence having pushed previous establishments up to a 5-star standard. Along with this, Layne has an IoSH qualification which she utilises with in the clinic environment, and is also qualified to Level 3 in Education and Training.
In the 2 years Layne has been with the Clinic, she has helped to put into place policies and practices which maintain compliance with clinic standards and regulatory requirements. She has also assisted in the recruitment of the right personnel to create a team mentality which make the clinic the well-oiled machine it is today.
With a passion for structure and organisation, Layne's firm but fair approach commands respect and loyalty from colleague's and business associates alike. Her passion for professionalism and quality service encourages a happy patient focussed practice.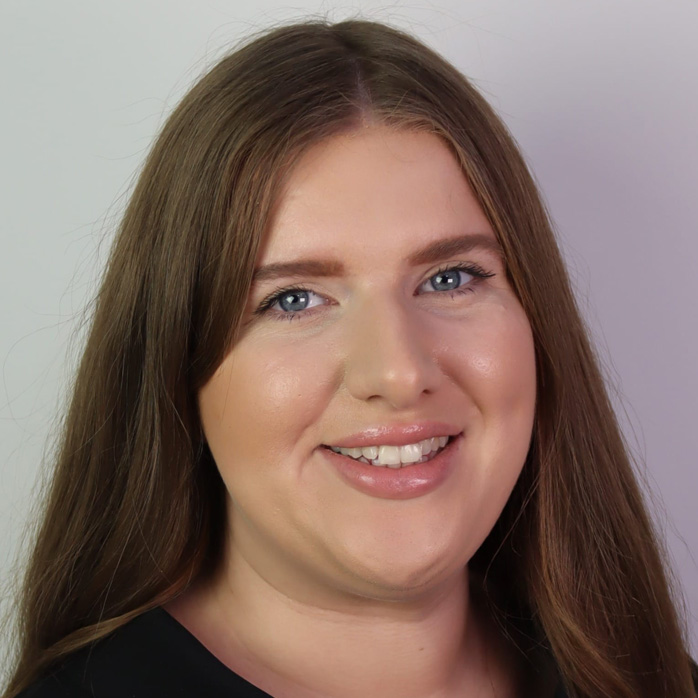 Sophie
Clinical Development Manager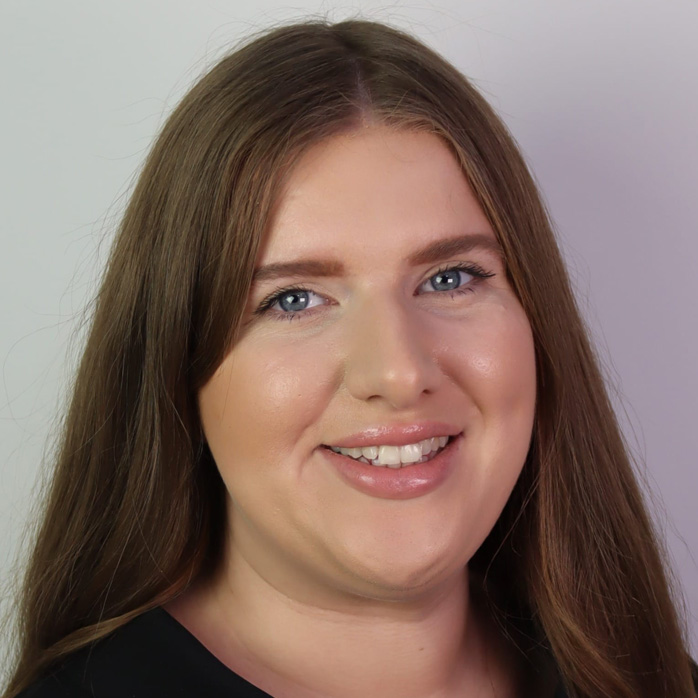 Sophie
Sophie joined Dr Yusra Clinic in 2020 after working in the customer service and retail field for 5 years as well as gaining a degree in teaching. She is based in our flagship clinic in Blundellsands, where she works closely with the team. Sophie is dedicated to supporting our staff, helping them with any challenges they may face and ensuring the clinic day runs seamlessly. Sophie is on hand to welcome our patients, and answer any questions they may have. Sophie's friendly nature means she is there to support our patients on their treatment journey.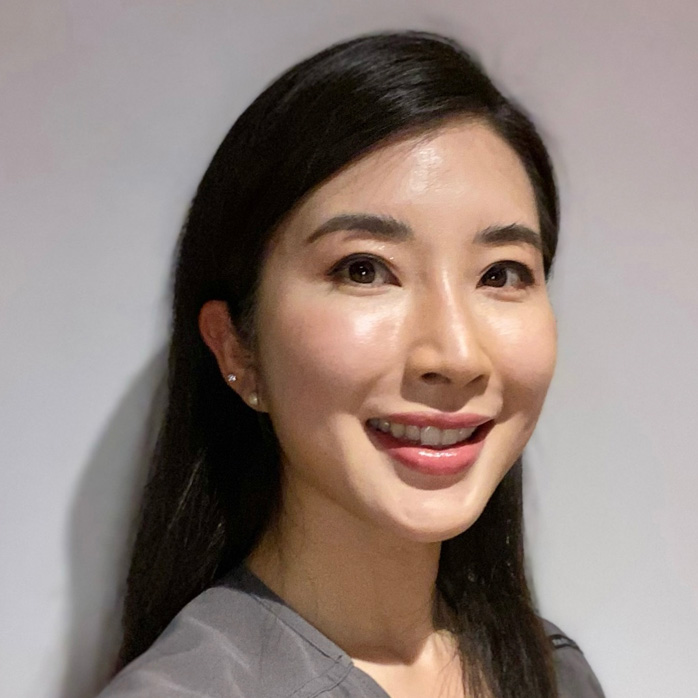 Dr Jane
Aesthetic Practitioner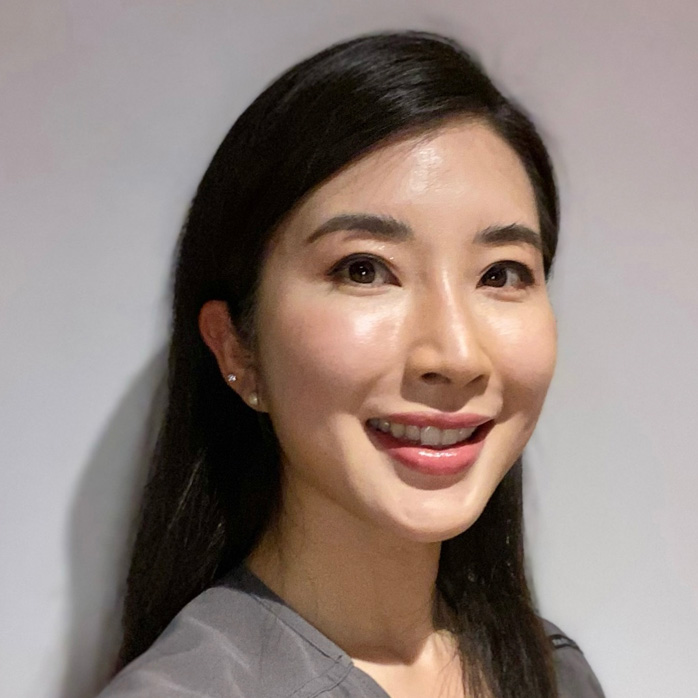 Dr Jane
Dr Jane graduated in Bachelor of Dental Surgery at University of Bristol in 2012 and has since pursued her interest in non-surgical aesthetic treatment. Dr Jane worked in the Maxillofacial Department at St Richards Hospital, which involved providing surgeries for various head and neck injuries and conditions. Furthermore she attained a Diploma in Primary Dental Care covering Oral Surgery, Oral Medicine and Research and is a member of the Royal College of Surgeons.
Dr Jane's ethos is natural and tailor-made enhancement using safe techniques. This led Dr Jane to pursue her qualification in advanced level 7 Diploma in Aesthetic Injectables at the prestigious Harley Street. Such level of experience, expertise and ongoing education facilitates the delivery of the latest and safe techniques with an outstanding natural result. Dr Jane's knowledge alongside her keen eye for detail and artistic flair will ensure that your expectations are met to provide beautiful, natural looking enhancement.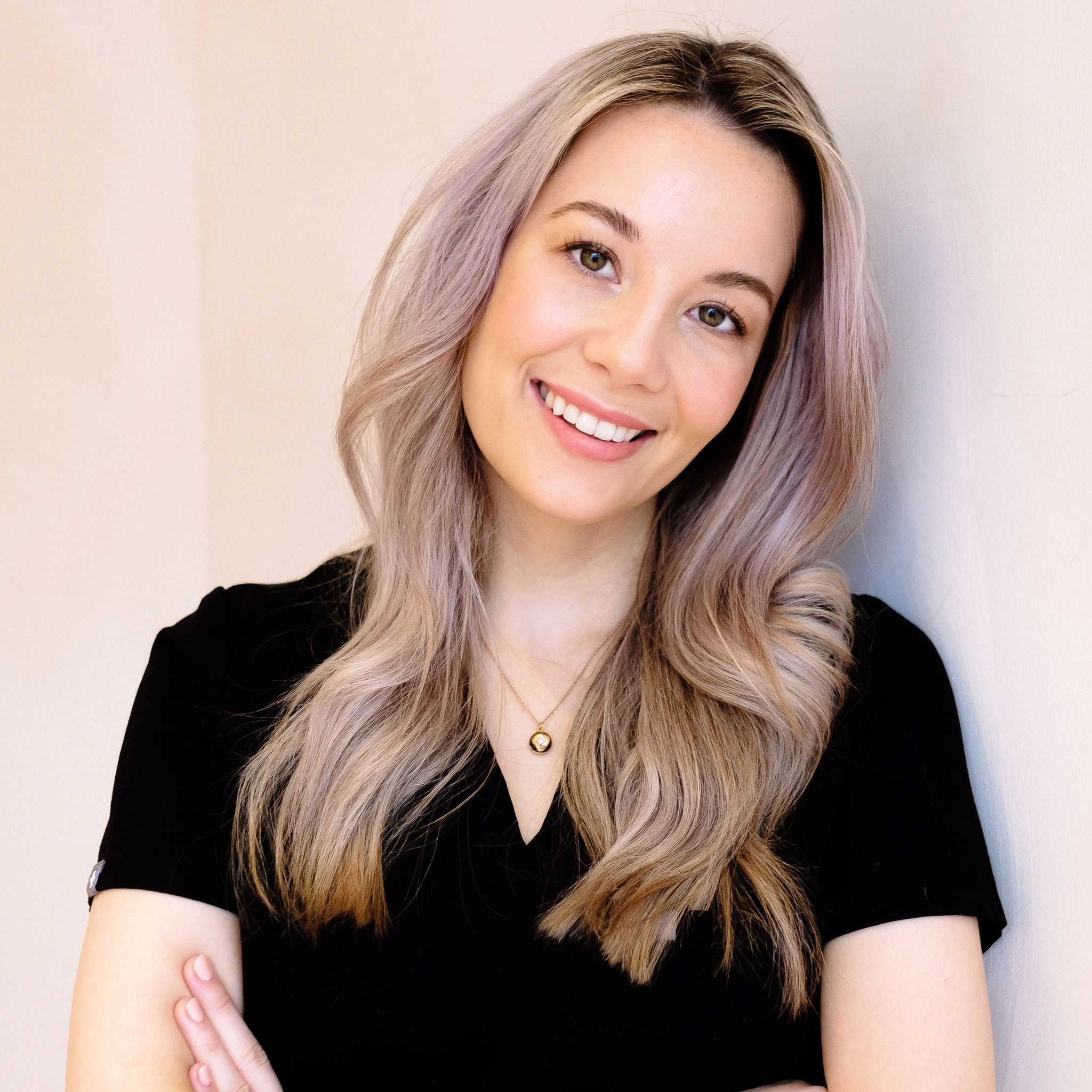 Dr Lucy
Aesthetic Practitioner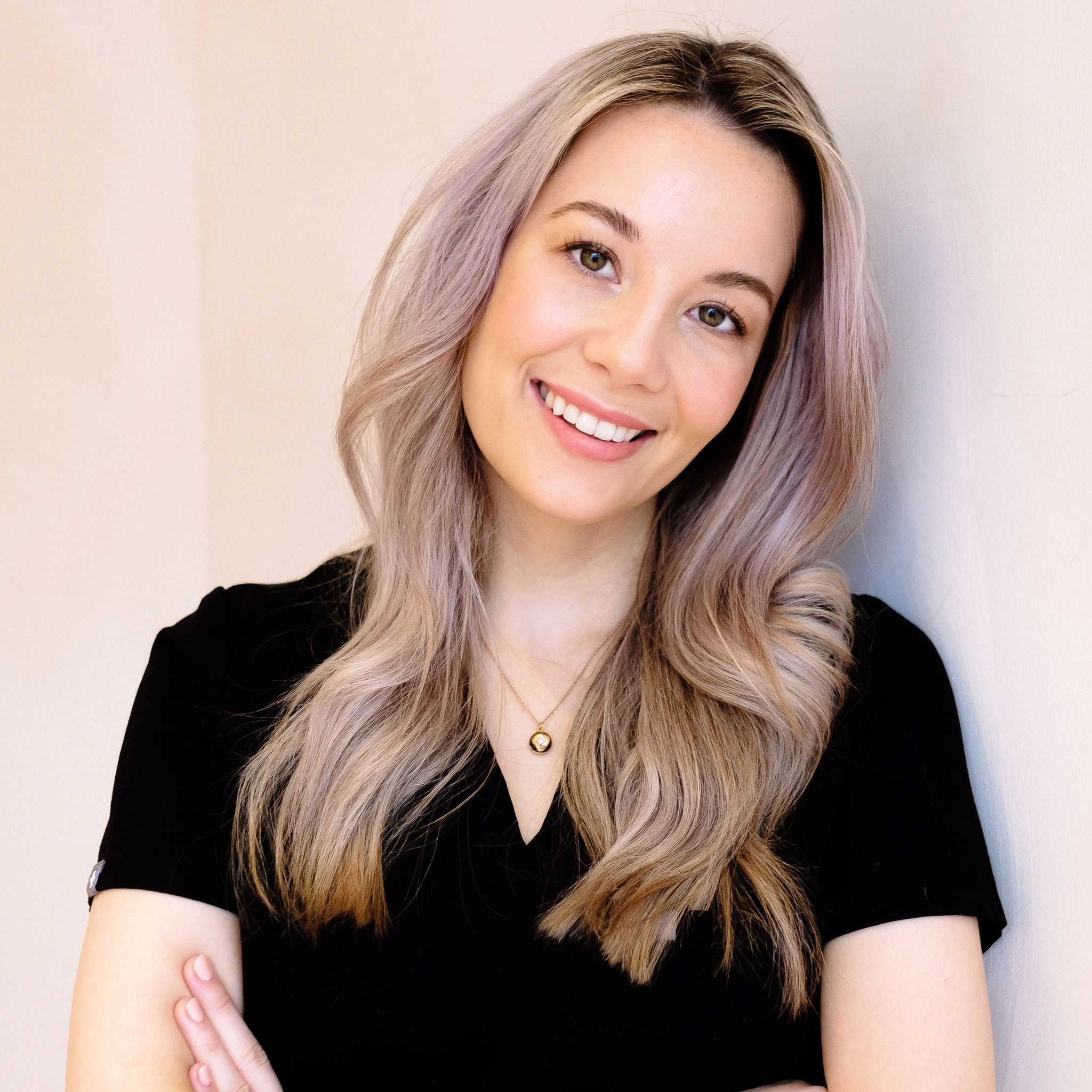 Dr Lucy
Dr Lucy specialises in a wide range of non-surgical cosmetic procedures including dermal fillers, Botox, medical grade skincare and skin treatments. 
She is a dentist by background, qualifying in 2017. Before this, she attained a first class honours degree in Human Anatomy and is currently completing a Level 7 (Master's level) qualification in aesthetic medicine. Over the years, she has continually undergone further training and built up extensive knowledge of the face and neck areas and is committed to providing only the safest and most effective aesthetic treatments. 
She specialises in providing bespoke, natural cosmetic enhancements, always respecting natural proportions and avoiding the overdone look. She believes in taking a holistic approach with a focus on producing a beautifully rejuvenated result whilst also enhancing her patients' inner confidence and wellbeing. 
She is passionate about empowering her patients and spends time at the consultation stage discussing their wishes and expectations before providing detailed explanations of all the treatment options available. She aims to make the experience relaxing and comfortable, and will listen carefully to any concerns or worries her patients may have.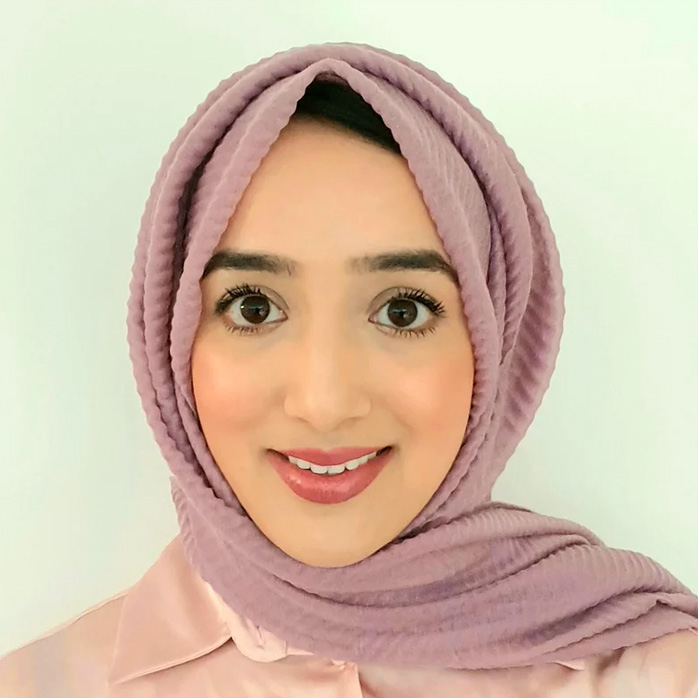 Dr Samia
Aesthetic Practitioner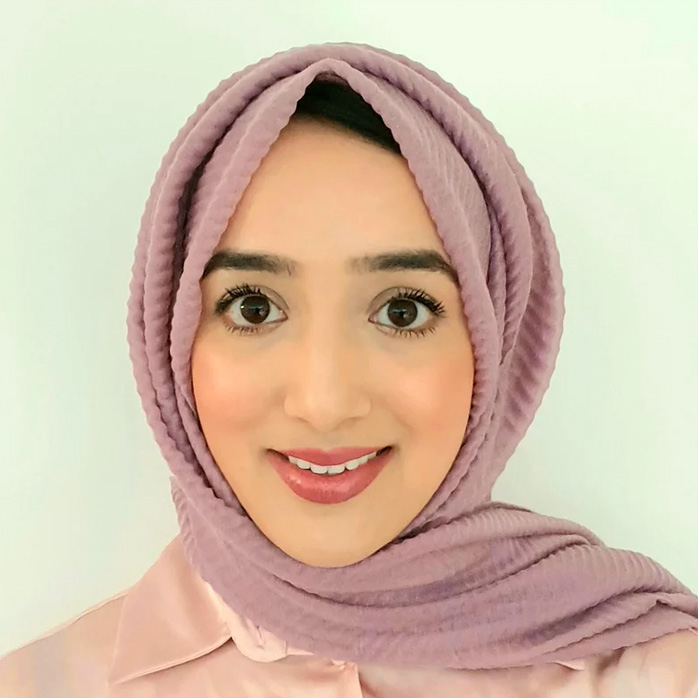 Dr Samia
Dr Samia Hussain is a dental surgeon and qualified from Kings College London. Her love of beauty, science and aesthetics has also led her to become a medical aesthetic practitioner.
Her training in Oral and maxillofacial surgery is what sparked her interest in facial rejuvenation and led her to pursue intensive training in aesthetic medicine. She places special importance on the consultation process and the creation of a bespoke treatment plan. This ensures her clients' needs and expectations are met. Dr Samia always strives to deliver natural-looking rejuvenation through the safest and most effective techniques whilst ensuring patient comfort. She strives for the best possible aesthetic outcomes for her patients and ensures she is keeping up to date with all the latest innovations so that she is able to deliver the best service that her clients deserve.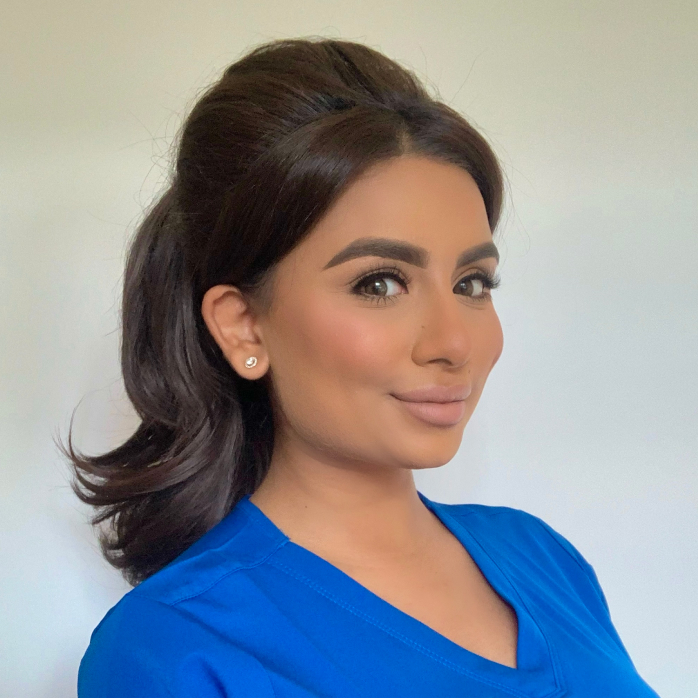 Bilkis
Skin Therapist/ Clinic Assistant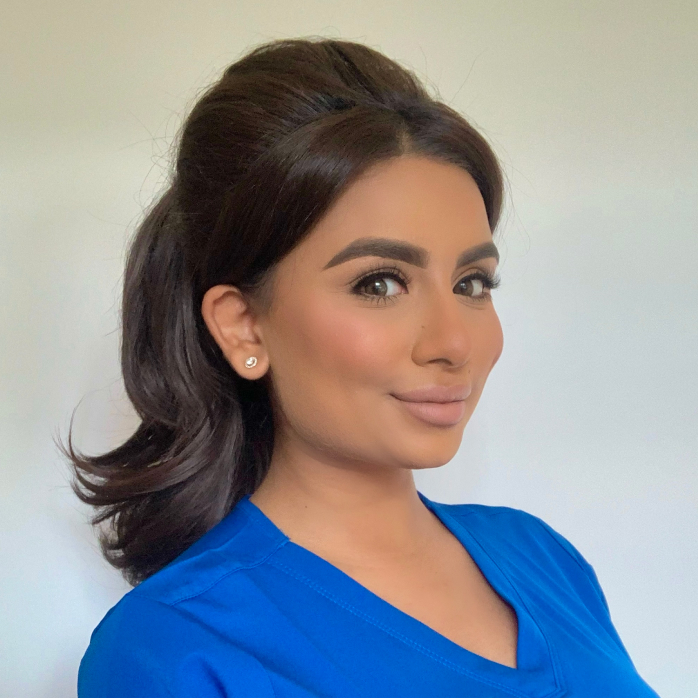 Bilkis
Bilkis has been in the skin & aesthetics industry for the past 4 years.  She is currently working towards her level 7 qualification in aesthetic medicine in skin rejuvenation which will enable her to carry out treatments to attend to a large range of aesthetic skin concerns.  She is qualified in phlebotomy, PRP, microneedling(INTRAcel), chemical peels, obagi medical skincare.  Beauty to Bilkis means to be able to feel comfortable, confident and happy within yourself as well as when looking in the mirror, with or without makeup.. and that is where her passion for skin began.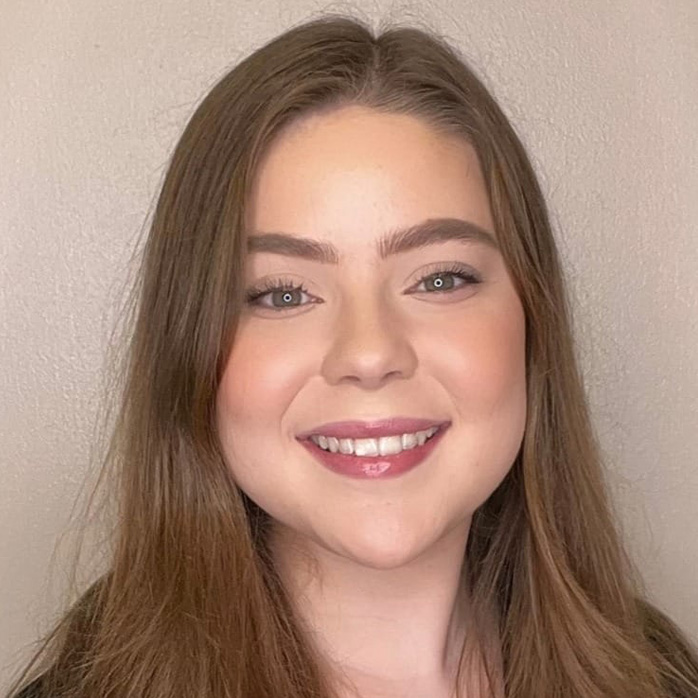 Hannah
Clinical Assistant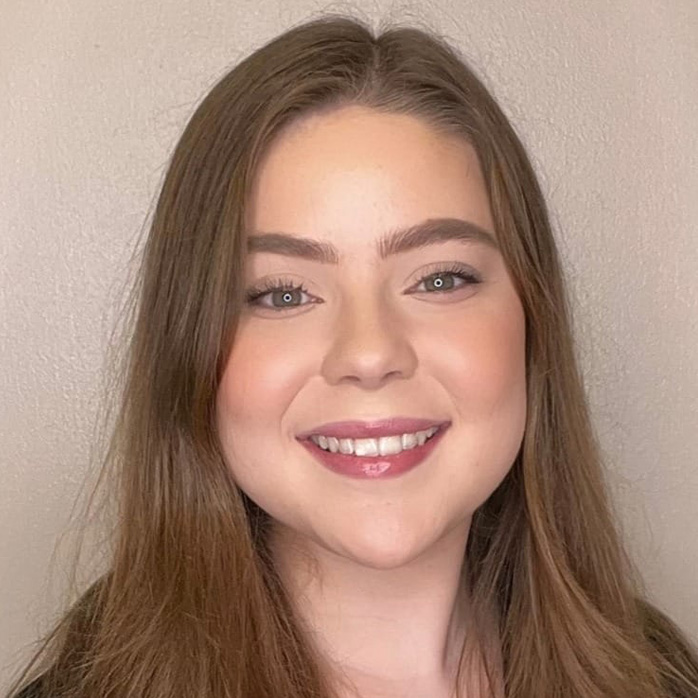 Hannah
My name is Hannah and I have the pleasure of welcoming The Dr Yusra Clinic's lovely patients to the Harrow on the hill and Harley Street clinics, as well as assisting the doctors during the treatment process. The confidence boost that the treatments give each patient is amazing to see each day and is by far the best part of my job.