Belkyra®
At a glance
Pain

Some discomfort, initial swelling and discomfort can be treated with ice and over-the-counter painkillers.

Results

Seen in 1-6 months

Results Duration

Permanent

Price

From £1,000 depending on the requirement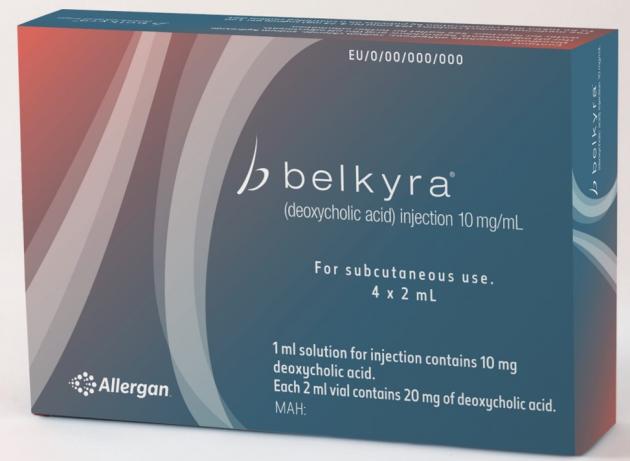 What is Belkyra®
Belkyra® is the first non-surgical injectable for reducing moderate to severe fat deposits under the chin. It is made of a substance that is naturally found in your body called deoxycholic acid.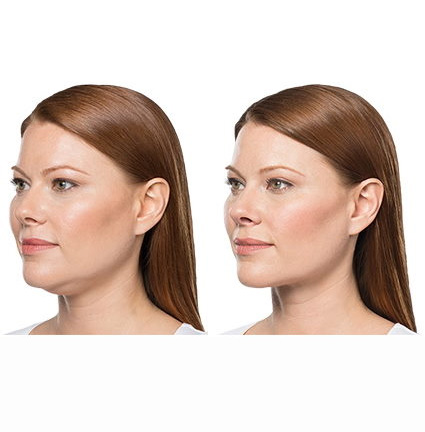 How does Belkyra® Work?
The active ingredient is synthetic deoxycholic acid, a naturally occurring molecule in the body that aids in the breakdown and absorption of dietary fat. When injected into the fat beneath the chin, Belkyra® destroys fat cells, resulting in a noticeable reduction in fullness under the chin. Once destroyed, these cells can no longer store or accumulate fat, so further treatment is not necessary.
The number of treatments varies from patient to patient as your chin profile is unique to you. Dr Yusra or a member of her team will thoroughly assess you to determine your tailored requirements. The number of sessions will range from 1-6 sessions, spaced 1 month apart.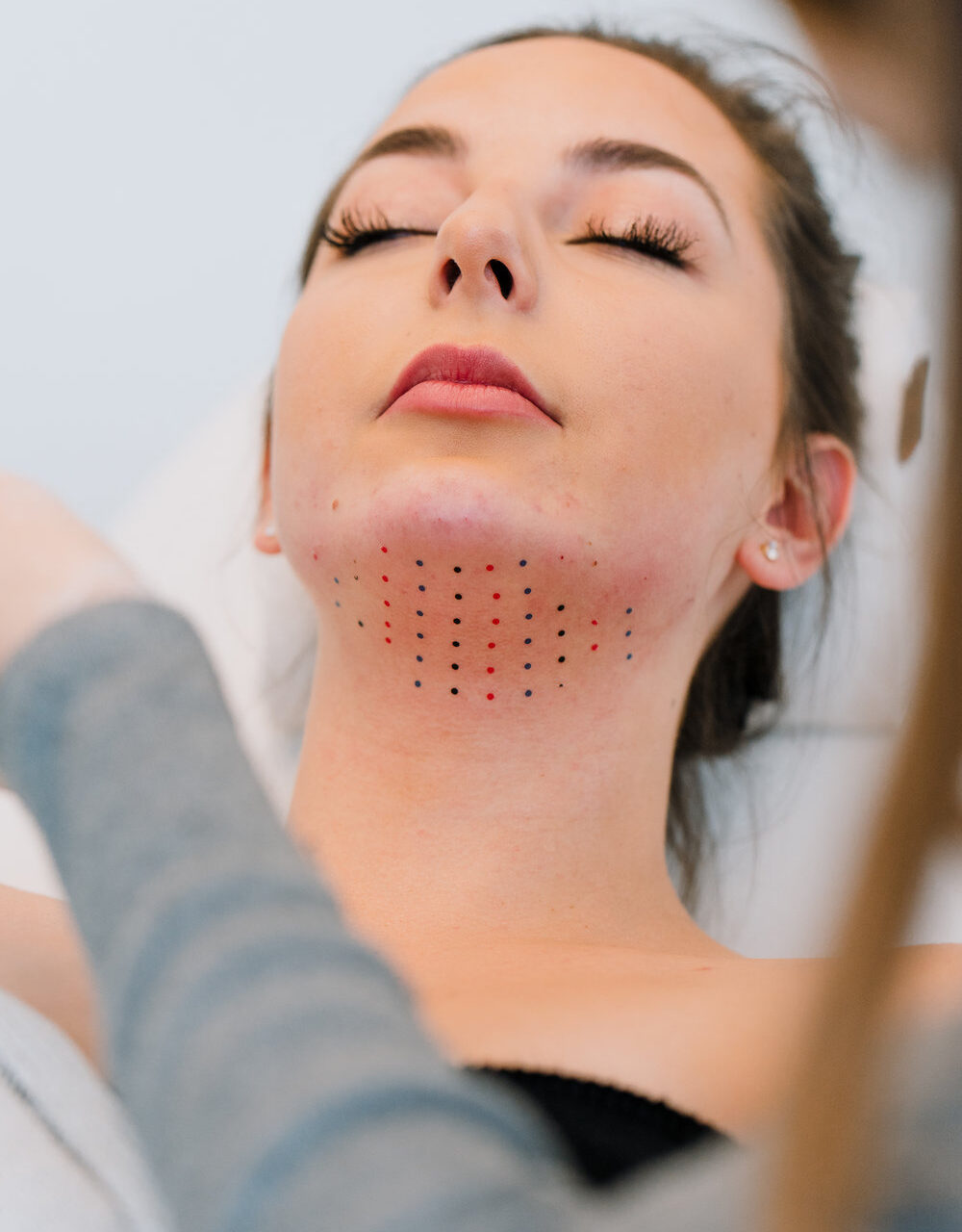 Are There Any Side Effects?
Possible side effects include headaches, difficulty swallowing, nausea, skin tightness, lumpiness/hardness, hypertension. It is also completely normal to feel loose or jiggly feeling under the chin.
Possible side effects to the injection site include: bruising, pain, swelling, numbness, redness, tingling, itching or discolouration.
Before receiving Belkyra®, tell Dr Yusra and her team about your medical conditions. Please also notify your doctor if you are on any supplements or medications to thin down blood as this will increase the risk of bleeding and bruising.
Before & After Gallery


Ready to start your journey?