Dental Care
At a glance
Treatment time

dependent on treatment

Pain

Transient mild to moderate sensitivity.

Results

At the end of the treatment

Results Duration

12 months depending on diet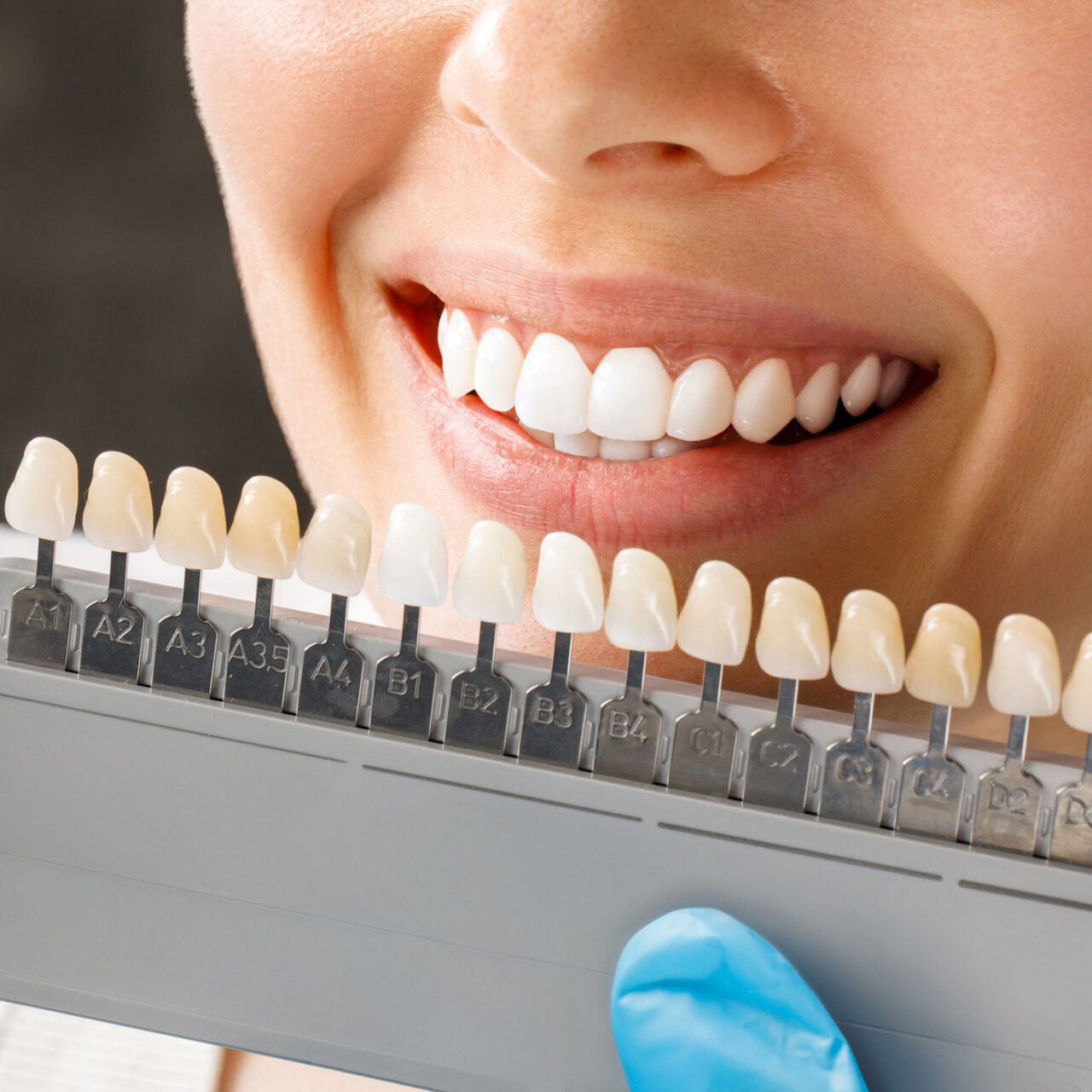 What is it?
Teeth whitening is a cosmetic dentistry procedure that is done to whiten the current colour of your teeth by a few shades.
Teeth whitening is a safe, effective, and popular cosmetic dentistry treatment that is often done alongside Invisalign and composite bonding in order to achieve your smile goals.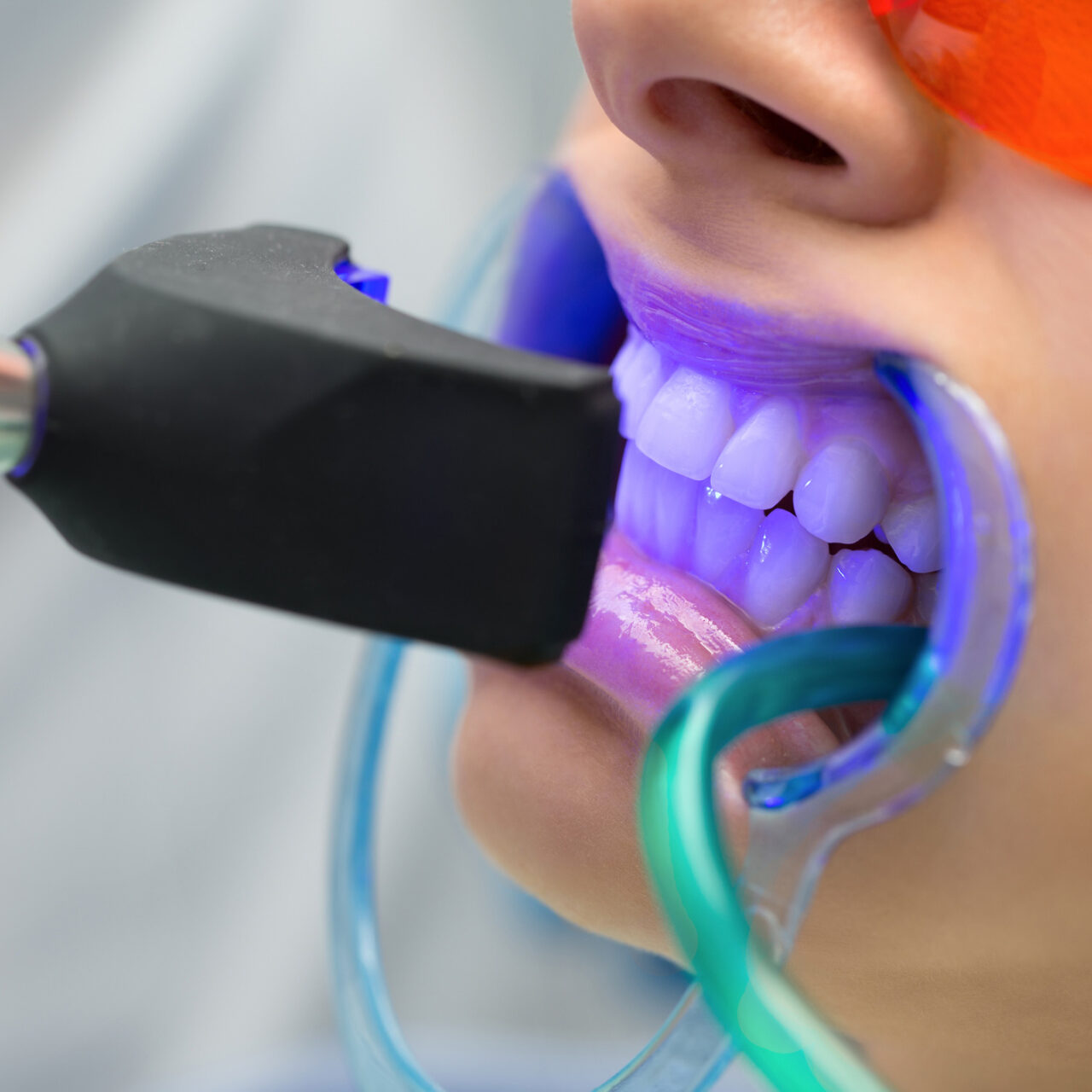 How does it Work?
There are two options:

1. Home Teeth Whitening
We start by noting the current shade of your teeth and then move on to taking moulds of your teeth to create custom-made teeth whitening trays for you. We then provide you with some teeth whitening gel syringes to take home with you. We show you how to apply the gel to the trays and then instruct you to wear these every night for up to two weeks. 
The results will be seen gradually over the two-week period, with the final result being seen at the end of the two weeks. After the two weeks are complete, we follow up to note your final shade.
2. In-house Laser Teeth Whitening
This is done for you at our clinic during a two hour appointment. We start by applying a barrier between your gums and teeth before placing onto your teeth a higher concentration of the teeth whitening gel than the one provided in a home teeth whitening syringe. We will then position a UV light directly onto the teeth for three sets of 20 minutes, adding up to a total of one hour of the whitening gel being on the teeth. After the first two sets of 20 minutes, we will remove the gel and re-apply it to re-activate the teeth whitening process and achieve optimum results.
You will see the results immediately, at the end of the two hour appointment.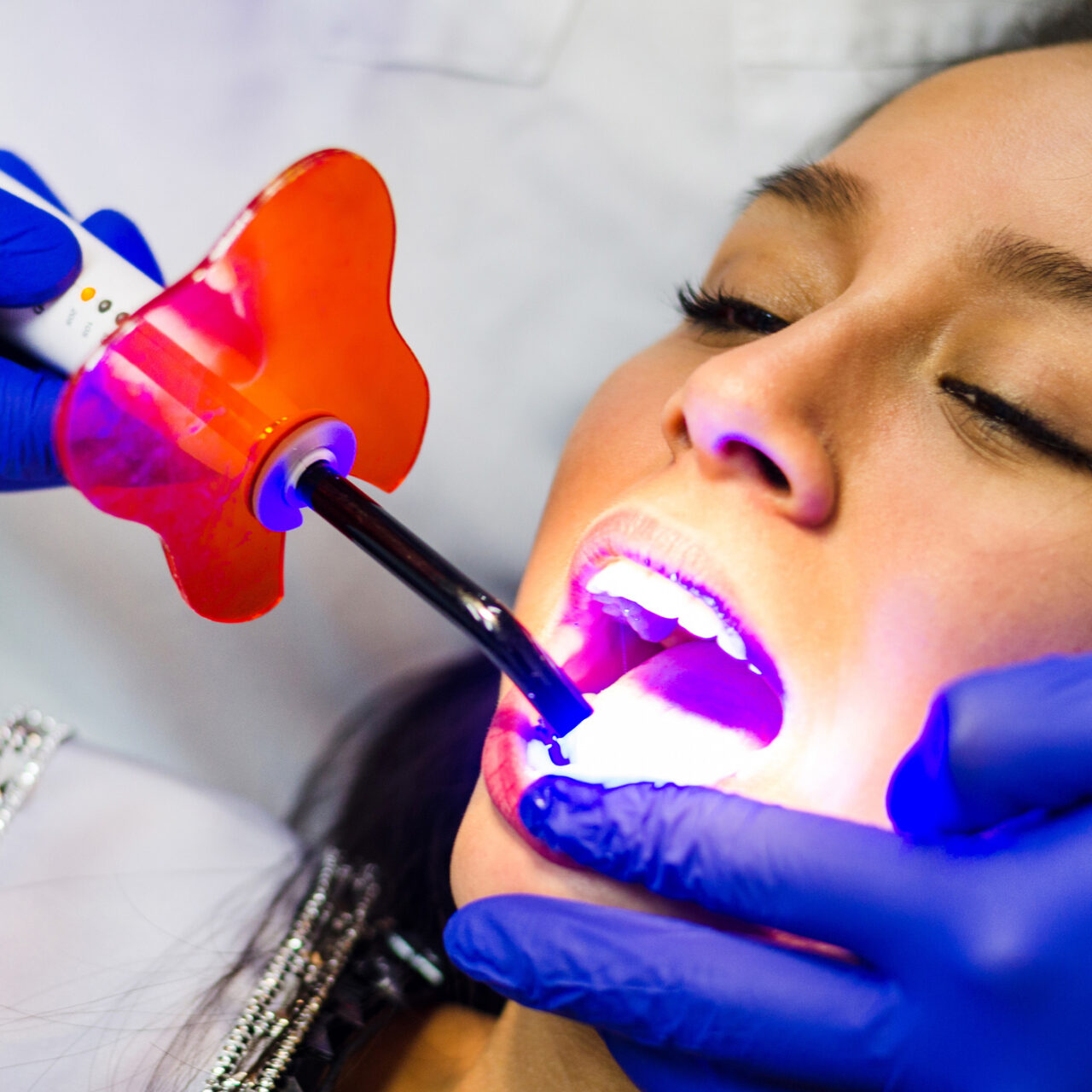 Side Effects
Mild to moderate sensitivity. The extent to which you may experience sensitivity varies from person to person, depending on your pain threshold and previous experience with teeth whitening. Some patients report feeling no sensitivity at all. During your consultation, we can discuss any concerns you may have around the possibility of experiencing sensitivity during teeth whitening.
Ready to start your journey?