Training
Mentorship Programme
Dr Yusra's mentorship programme is full for 2022. We will be opening a new slot for one individual from January 2023. To be considered, please email your CV, covering letter and references to sophie@dryusra.com.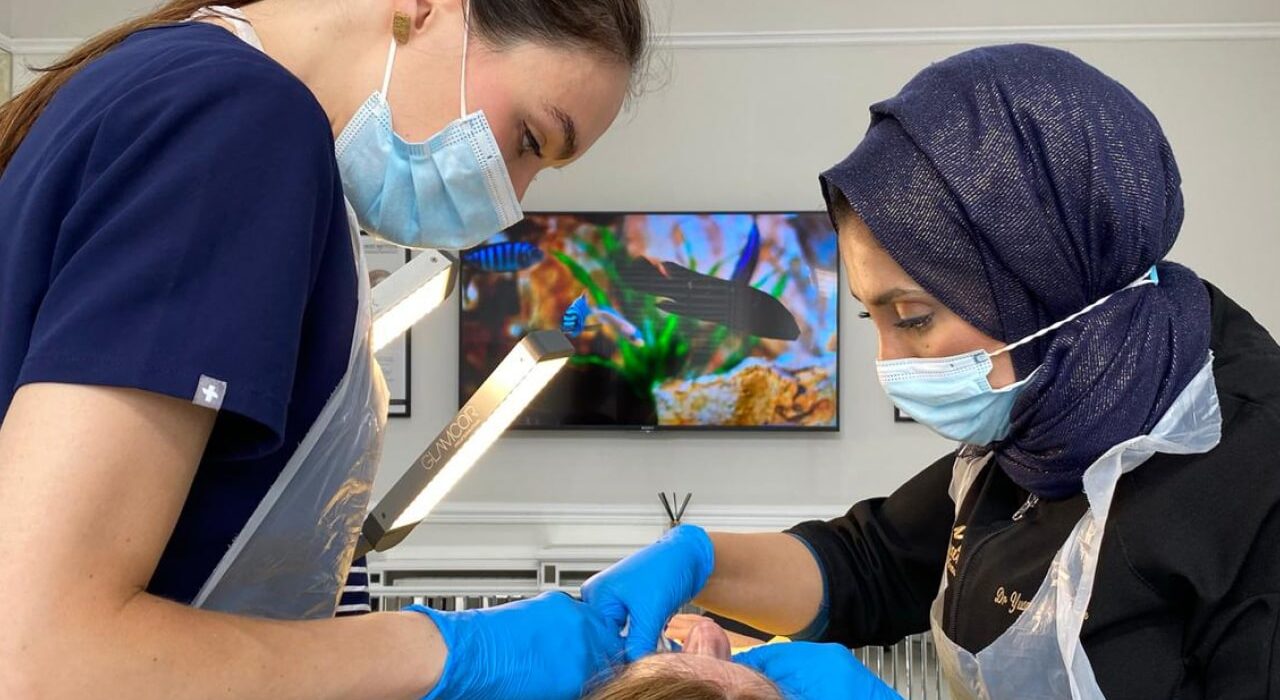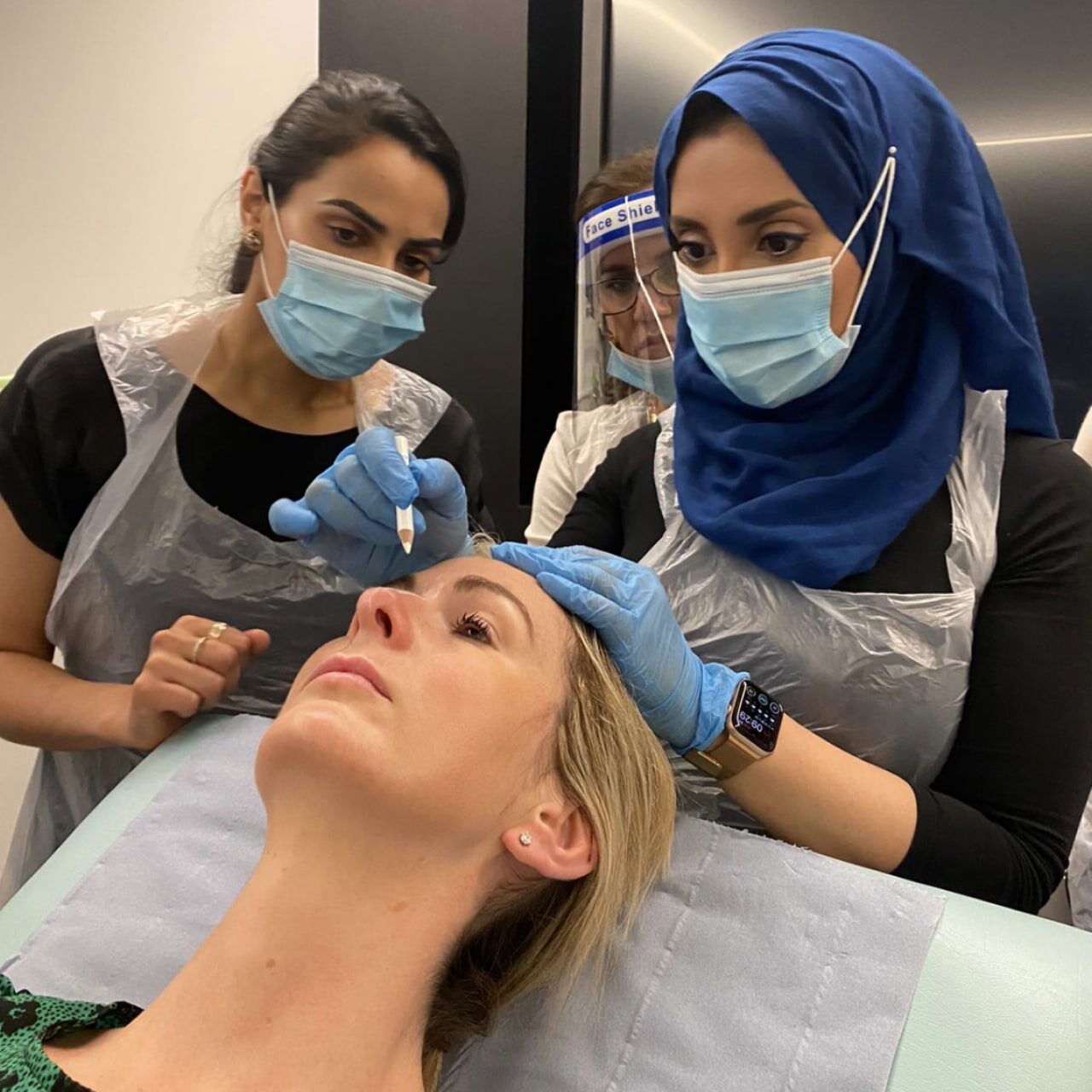 Dr Yusra's Non-Surgical Rhinoplasty Training
Dr Yusra's 12-2 training masterclass is taught in collaboration with Acquisition Aesthetics can be booked following the link below.
For 1-1 training for non-surgical rhinoplasty, please email sophie@dryusra.com to enquire and to reserve a space. This training is available to advanced injectors registered with a healthcare regulatory body.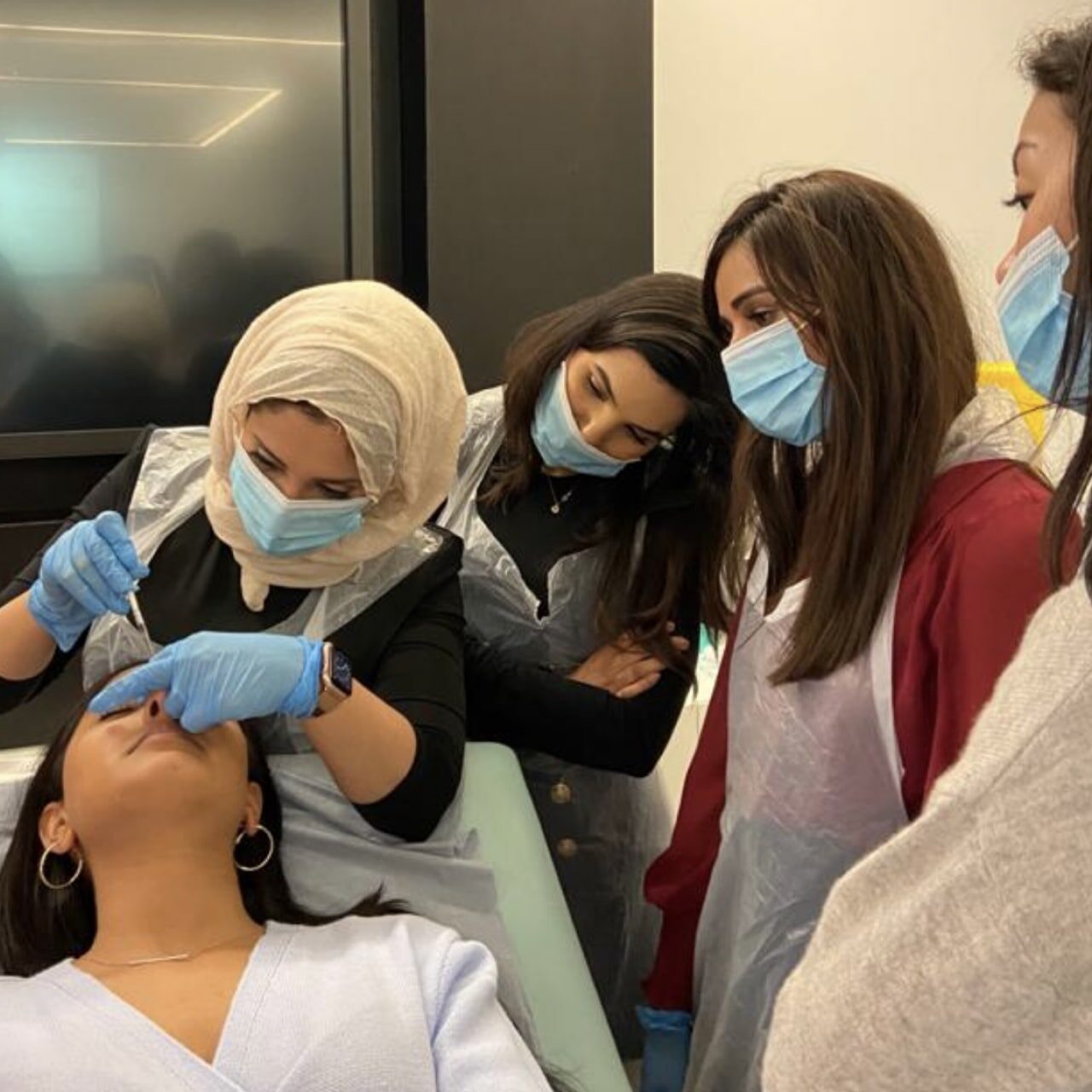 Shadowing
Our Shadowing opportunities provide an excellent opportunity for anyone considering a career in aesthetics and skincare, for dental practitioners or for injectors keen to enhance and further their learning. Participants will have the opportunity to spend a day observing the award-winning Dr Yusra and watch her aesthetic artistry in action. You will spend a day alongside Dr Yusra at our aesthetics wellness clinic and will have the opportunity to watch her perform treatments such as (but not limited to):
Lip enhancements and fillers 

Tear trough Filler

Chin/Jaw Filler
Shadowing enables participants to spend a day in a working clinic and observe every step of the aesthetics wellness journey, including paperwork, aftercare and patient questions.  
To enquire about shadowing opportunities, please email sophie@dryusra.com