Dr Yusra Clinic Liverpool
Dr. Yusra's flagship cutting-edge aesthetics wellness clinic is a centre of aesthetic excellence, using the latest, most gentle, effective and medically proven techniques to support empowered transformations. 
Patients can experience treatments for anti-aging, fat freezing, acne and skin pigmentation, weight loss, skincare, injectables, non-surgical rhinoplasty and hair restoration in the beautiful surroundings of our luxurious suites. 
We use the latest technologies, including Secret PRO by Cutera, the new Profilho Body, one of the only two Coolsculpting machines in the North West and Endolift. 
Our philosophy is "radiance on the outside, wellness on the inside". We focus on a result that is rejuvenating, whilst remaining elegant and natural looking. Patients can expect to leave the clinic, looking a fresher version of themselves, without anyone guessing they have had anything done. 
Many treatments on offer take a holistic approach, beginning with a comprehensive assessment of each patient, including lifestyle, skin type and facial features before advising on bespoke treatments, skin care and nutrition.
We are discreetly-located in Blundellsands, close to transport links for ease of access.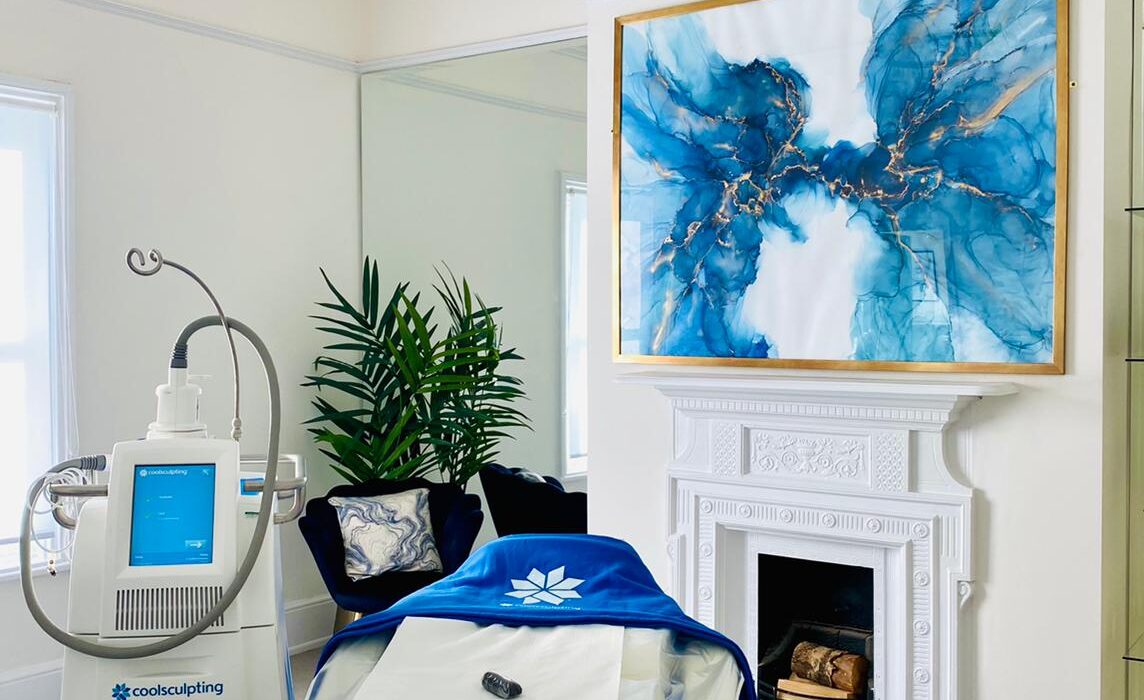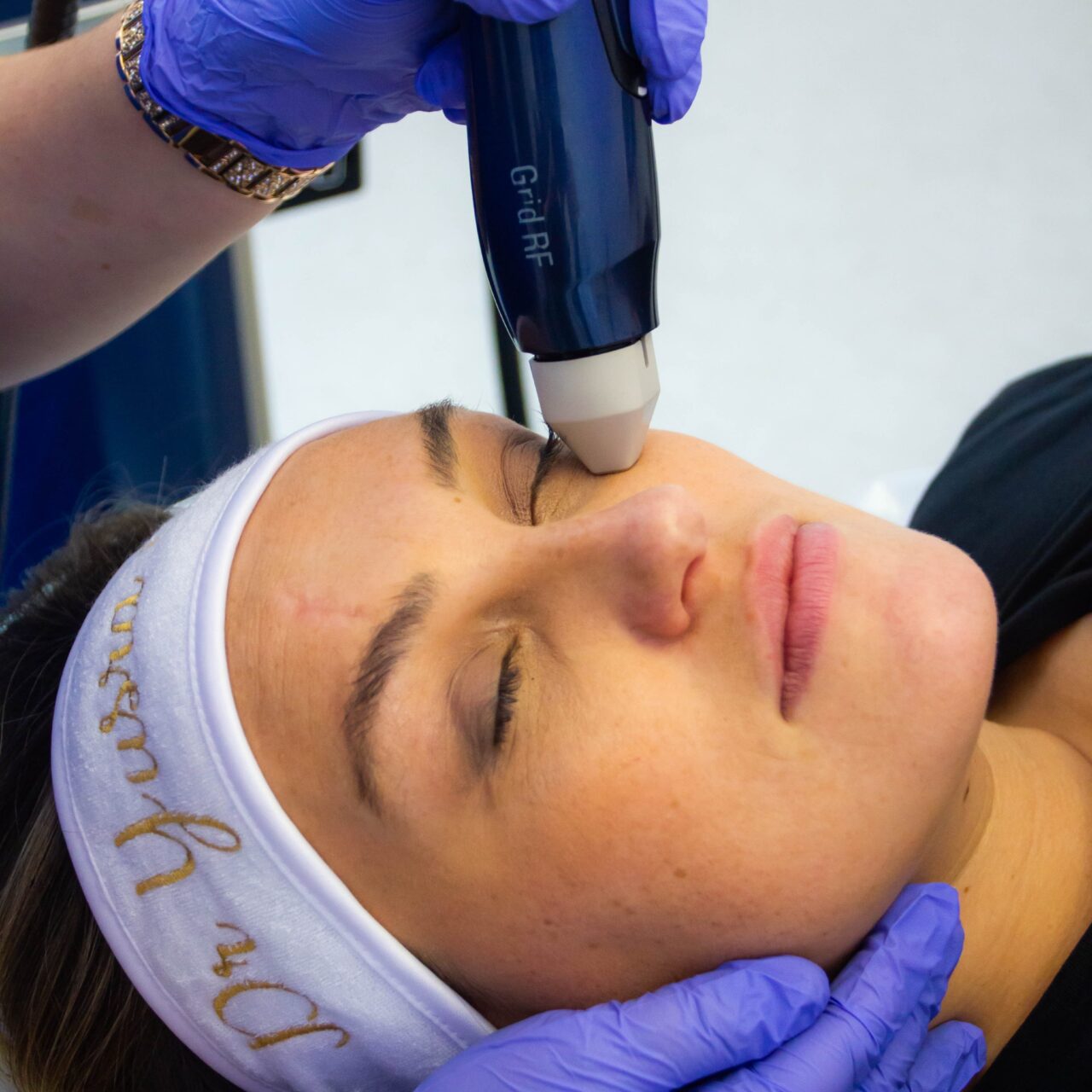 Popular Treatments at the Liverpool Clinic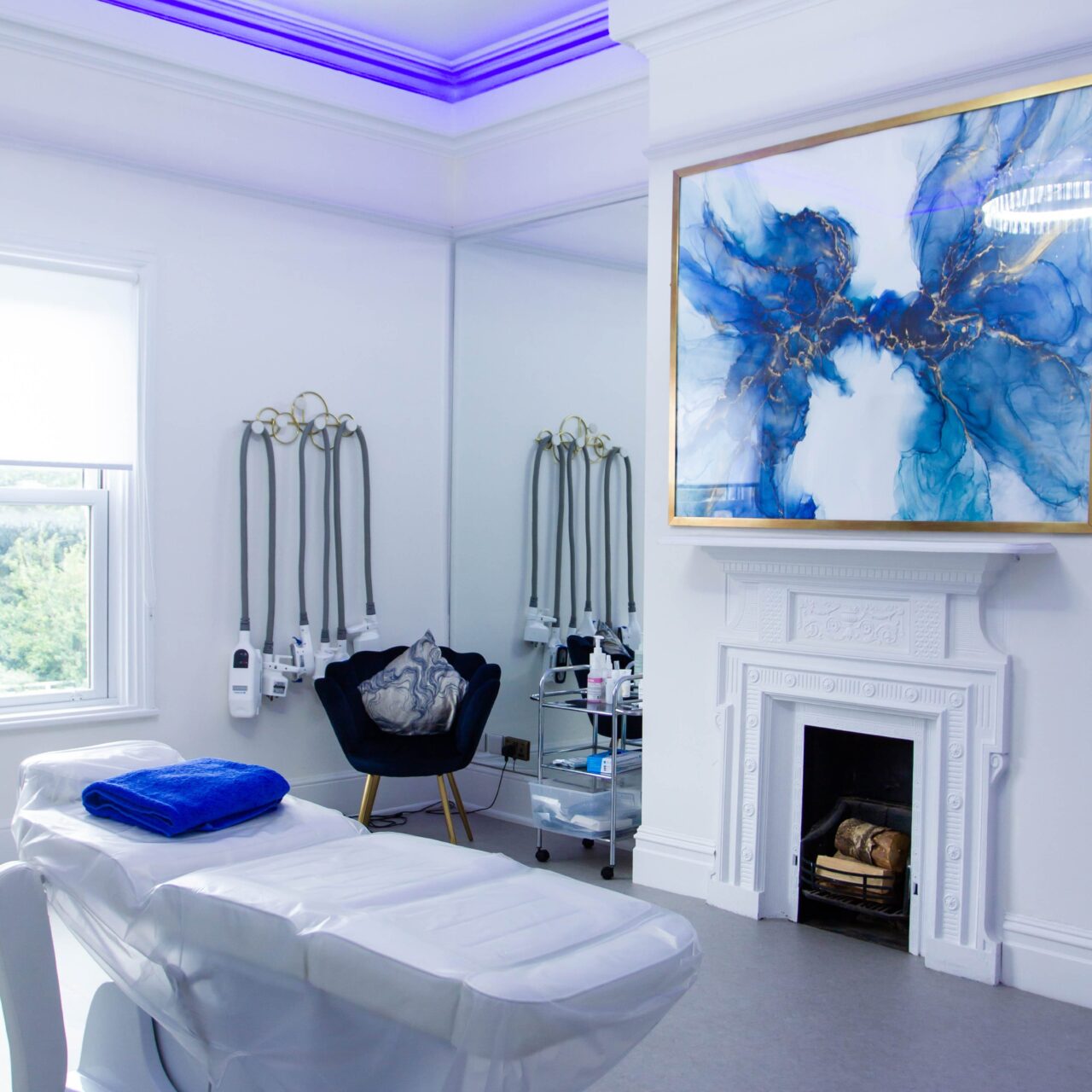 About The Suites at our Liverpool Clinic
The Sculpt Suite is focused on helping clients to enhance their silhouette. It is home to one of 30 ULTRAcel machines in the whole of the UK and one of only 110 CoolSculpting® machines in the country. Ultracel is a next generation, multi-platform device offering non-surgical facelift and body skin tightening and lifting procedures, completely needle and surgery free. It also addresses fine lines and wrinkles. 
The Aesthetics Suite is where Dr Yusra's aesthetic artistry comes into its own. Here she offers Botox anti-aging treatment and dermal fillers that support the structural components that maintain a youthful face, addressing volume loss such as flattening of the cheeks (mid-face), hollowing under the eyes, line formation around the nose, mouth and chin, as well as lip definition. The bio remodelling treatment, Profhilo, which works to cure wrinkles from within, rather than just fill them, is also available here.
The Skin Suite delivers Dr Yusra's signature glow, brightening, high-tech and anti-ageing treatments. These include INTRAcel micro needling and radio frequency treatments, which use proven technology to reduce the signs of aging, eliminate wrinkles and correct scarring with little or no downtime, and the six-step HydraFacial treatment, which uses the latest technology to cleanse, exfoliate, extract and hydrate the skin.
The Injectables Suite is where Dr Yusra performs the non-surgical rhinoplasty, a corrective treatment to straighten the nose performed with medical intervention via injections to the nose instead of surgery. A nose job, but without the surgery. The procedure involves using a dermal filler and patients can have their treatment and leave within the hour.
Visit Us
Health and Wellness Clinic Ltd T/A Dr Yusra Clinic
3 Blundellsands Road East,
Blundellsands and Crosby,
Liverpool,
L23 8SE
Opening Times
Monday – Friday
09:30am – 5:00pm
Please note the Liverpool clinics operate under the Health and Wellness Clinic Ltd – Company number: 12679336