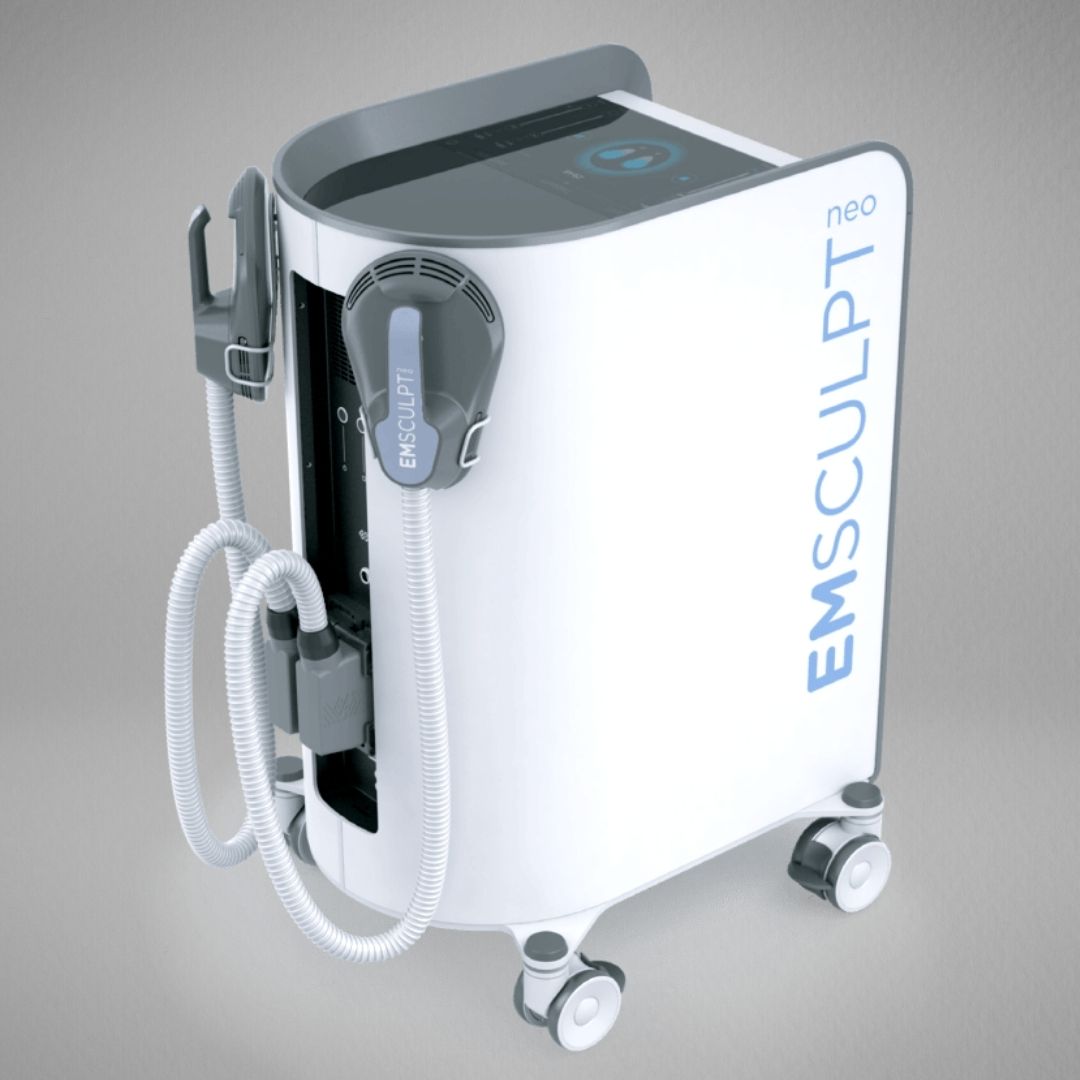 What is Emsculpt NEO?
Emsculpt NEO is a non-invasive body contouring and sculpting treatment that combines two of the latest technologies to help break down fat whilst building muscle. Just one 30-minute session is the equivalent of doing 24,000 stomach crunches, resulting in more muscle growth and fat reduction in less time than any other technology available. Patients can expect to build up to 25% more muscle and lose up to 30% fat.
You are able to treat 10 different body areas helping to tackle the most problematic body parts.
How does Emsculpt NEO work?
Emsculpt NEO combines HIFEM+ and Radio frequency to break down fat and build muscle.
During the 30 minute treatment your muscle temperature will rise in a similar manner to a warm up activity before a workout. Your muscles are then contracted intensely regularly throughout the treatment, with the intensity being gradually increased throughout. Your fat cells will be heated throughout to a level where they will experience permanent damage and your body will naturally remove of these.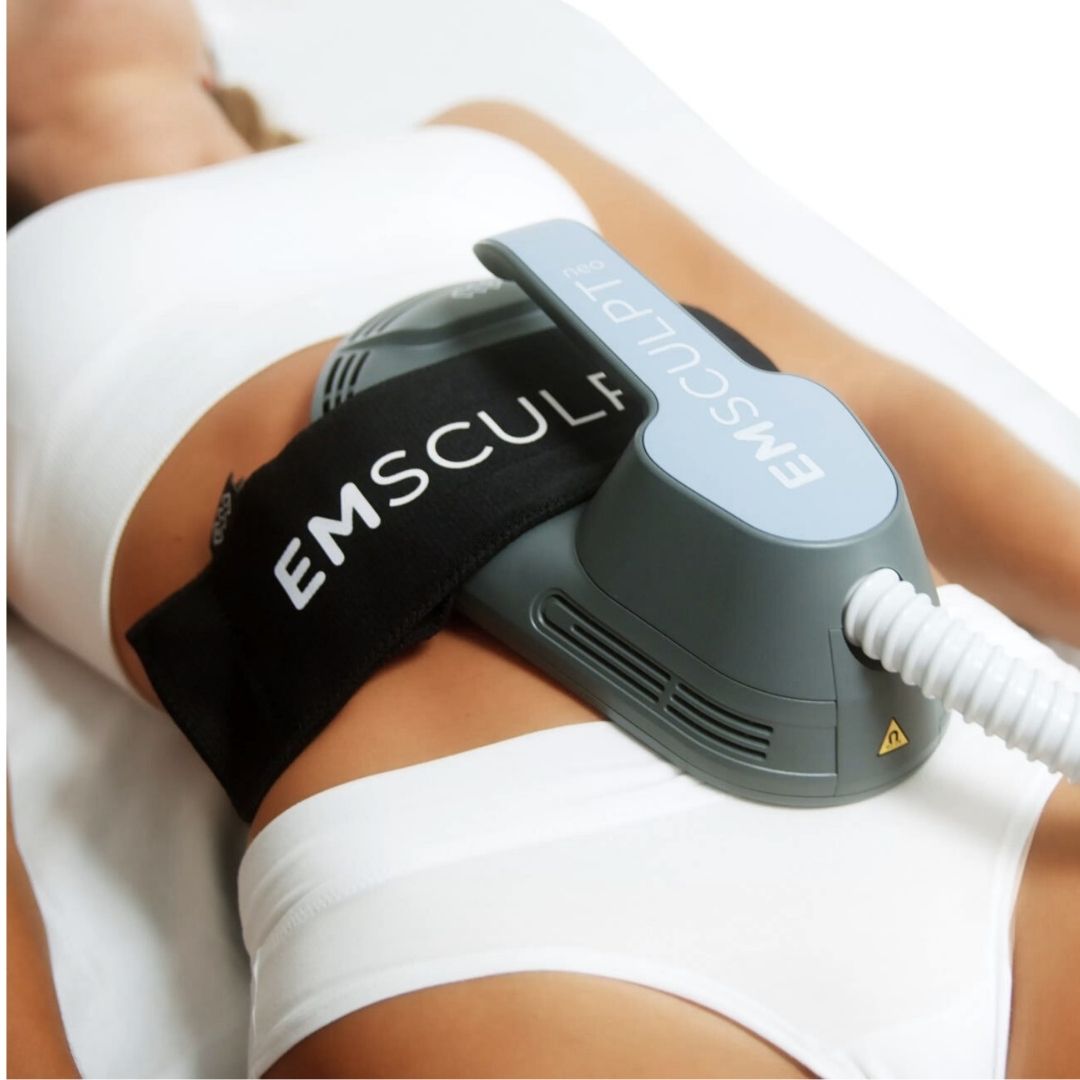 Frequently Asked Questions

Are there any side effects?
Some patients may experience temporary muscle soreness.
When will I see results?
You can see results after just one session, however optimal results are seen after 4 sessions.
How many treatments will I need?
Patients will need a minimum of 4 treatments to get the best results.
Before & After


Before
After
1 month after the last treatment
Before
After
3 month after the last treatment

Before
After
3 month after the last treatment