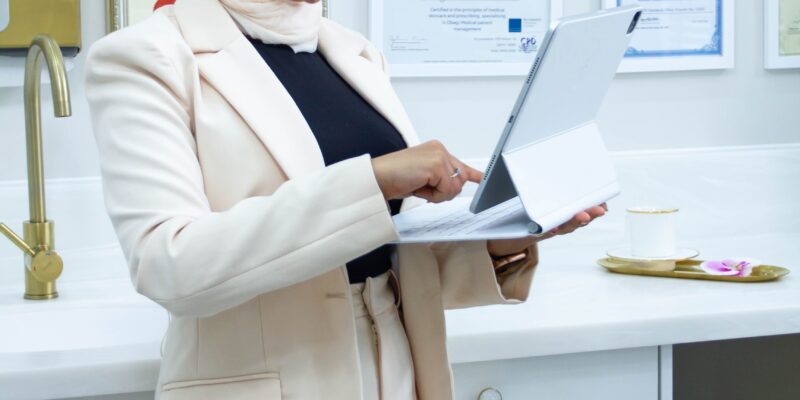 We are pleased to announce that we have now launched the Dr Yusra Virtual Clinic.
Following government guidelines to stop all non-essential procedures, we've temporarily closed our London & Liverpool clinics to keep our staff and patients safe. We're constantly working with the Department of Health to monitor the situation and will reopen our doors once it is safe to do so.
We've also been working hard in the background to create educational content and videos for our patients; to help you maintain healthy skin at home. If there are any particular subjects or topics you'd like us to cover, please email info@dryusra.com with your suggestions.
In the meantime, we've set up the Virtual Clinic. This means we can continue to provide our clients with the same unparalleled levels of care – and consultations, remotely.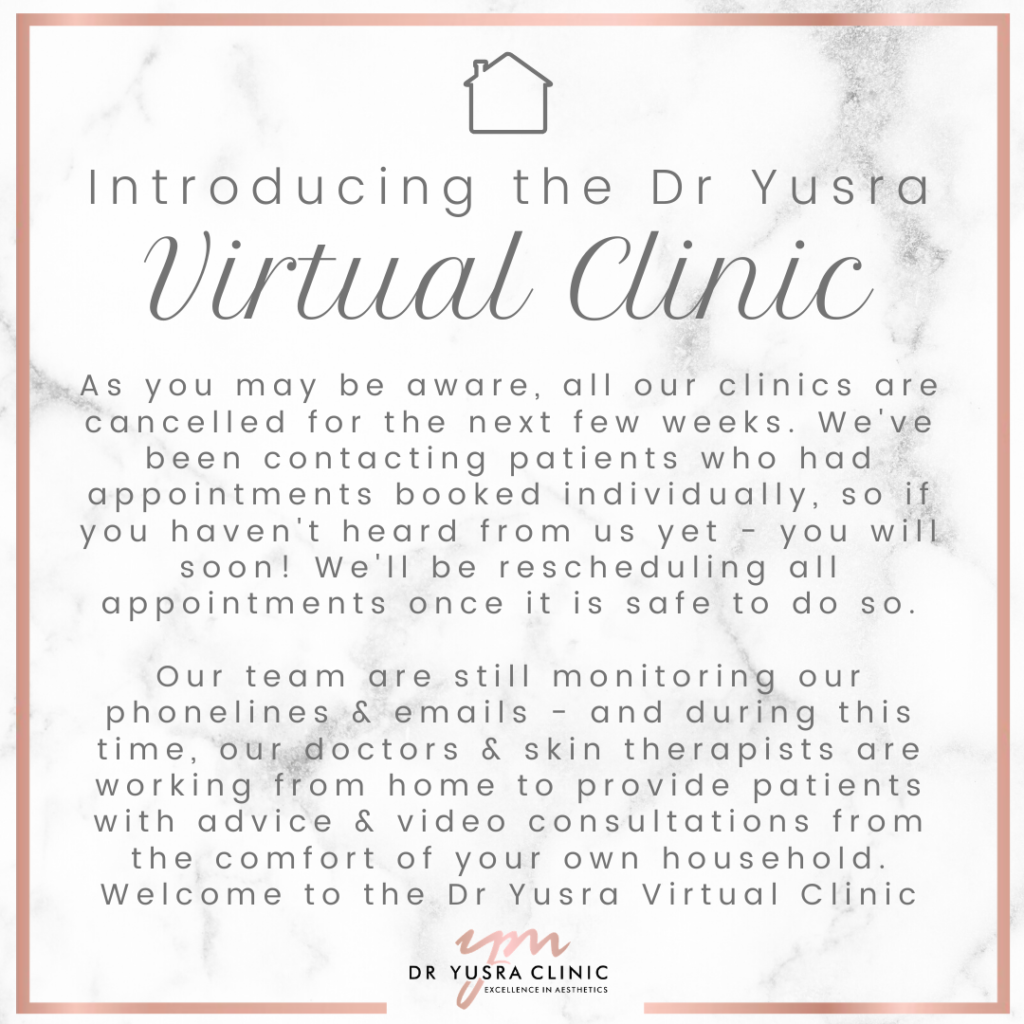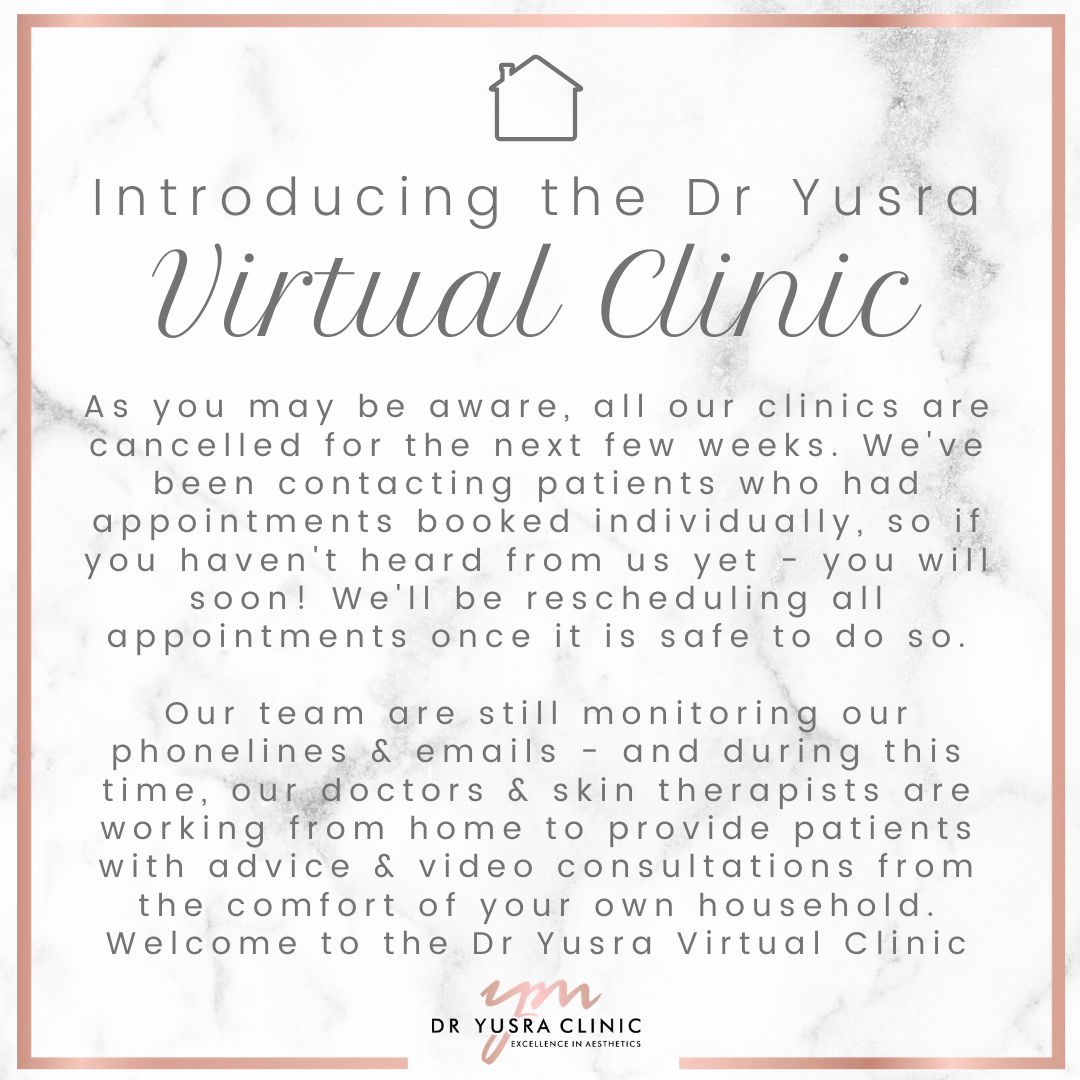 The Dr Yusra Virtual Clinic
Our all-new VirtualClinic allows our team of doctors and therapists to log in and perform remote consultations with patients; from the comfort of your own home.
We can arrange a one-to-one FaceTime, Skype or WhatsApp video call to discuss your concerns and formulate a diagnosis / treatment plan to suit you remotely – be these facial aesthetic or body concerns (such as for non-surgical rhinoplasty, lip fillers, CoolSculpting) or skincare.
Direct To Door Delivery Service
Skincare consults allow us to formulate treatment plans for you… after which, we can send your skincare and / or nutritional supplements direct to your door; to get you started. Without you having to leave the house.
Virtual Consultation Booking Information
If this is something you're interested in, please email us via info@dryusra.com. We can then get you booked in for an online consultation with any of our doctors or skin therapists.
VirtualClinic consultations will last between 30-60 minutes; during which time we'll discuss everything from skincare to nutrition with you.
Consultations are £50 – the cost of which can be redeemed against any skincare or treatments you go on to have in clinic; including injectables, Hydrafacials and CoolSculpting.