Endolift: the go to treatment for a non-surgical face lift.
Posted on 26th October 2021 by Dr Yusra Al-Mukhtar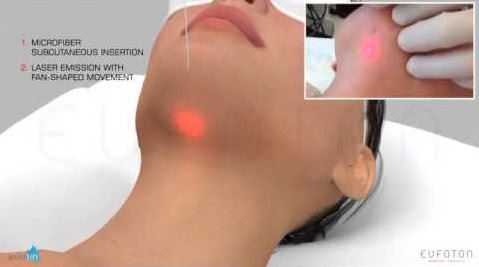 What is Endolift?
Endolift is a revolutionary treatment that immediately and effectively tightens skin and reduces fat, leaving no scarring.
It is a scalpel and pain-free treatment with none of the downsides of traditional surgery such as long recovery time, surgical complications and, of course, higher prices.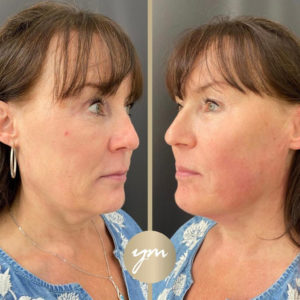 How does Endolift work?
The result of the most advanced technological and medical research; Endolift is a minimally invasive outpatient laser procedure.
Single-use sterile micro-optical fibres are inserted under the skin into the superficial hypodermis to promote tightening and restructuring, addressing laxity and excess fatty deposits.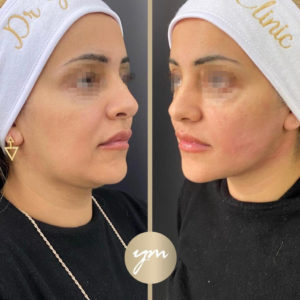 Key benefits:
The treatment has the following benefits:
Remodels both the deep and superficial layers of the skin, creating new collagen which lifts and tightens.
Tones the treated area, resulting in a more contoured appearance, for example, a more defined jawline.
Reduces heavy jowls, double chin and lower face.
The area continues to redefine and improve in texture, even months after treatment.
Can be used for subcision for skin rejuvenation and acne scarring reduction.
What areas can be treated with Endolift?
Endolift remodels the entire face, correcting mild sagging of the skin and fat accumulations on the lower third of the face (double chin, cheeks, mouth, jaw line) neck and in the upper face to correct the skin laxity of the lower eyelid.
It can also be used in the abdomen, arms and body.
How long does Endolift take?
This treatment can take anywhere from just five minutes up to an hour.
There is no recovery time so you are able to return to normal day to day activities immediately.
When will you see results?
The results are immediately visible and continue to improve for several months following the procedure as additional collagen builds in the deep layers of the skin. Dr Yusra advises that optimal results will be visible six months after treatment.
In many cases only one treatment is needed, however it can be repeated for a second time within the first twelve months, if required. As with all procedures in aesthetic medicine, the response and the duration of the effect depends on each patient.