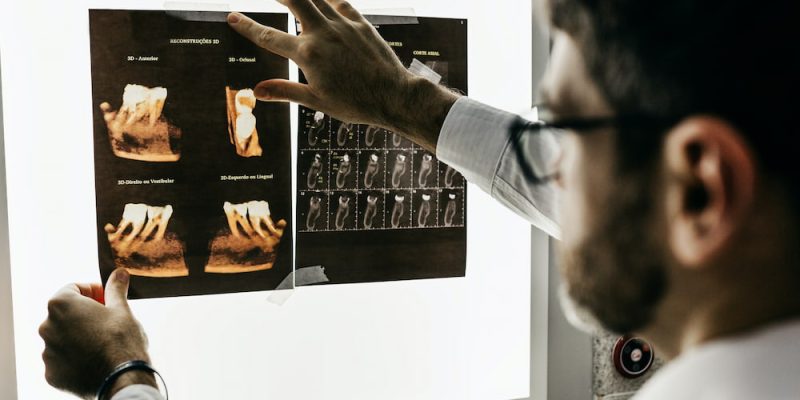 When it comes to achieving our ideal body shape, many of us have tried a healthier diet, exercise and other methods to remove unwanted fat. But sometimes, those stubborn pockets of fat just won't budge, no matter how hard we work.
This is where innovative treatments like CoolSculpting step in to offer a non-invasive and effective solution to target those problem areas.
Throughout this blog, we'll delve into what CoolSculpting is, how it works, its benefits, and what you can expect from the procedure. To find out more, read on!
What is CoolSculpting?
CoolSculpting, a revolutionary non-surgical fat reduction treatment, was developed by Harvard scientists.
Approved by the Food and Drug Administration (FDA), this innovative technology targets and eliminates localised fat deposits through a process known as cryolipolysis. This rather scientific-sounding term essentially means "fat freezing."
Coolsculpting is the only FDA approved treatment for cyrolpoysis, which is an alternative to liposuction and can be used to treat the whole body including a double chin.
How Does CoolSculpting Work?
The CoolSculpting device works by targeting and freezing fat cells beneath the skin's surface. This process causes the fat cells to crystallise and die, eventually being flushed out of the body in a natural way.
The key to CoolSculpting's success is its ability to target fat cells while leaving the surrounding tissue unharmed. Read on for a step-by-step overview of what happens during a CoolSculpting treatment.
Before you embark on your CoolSculpting journey, you'll have a consultation with a trained healthcare professional. They will discuss your goals, assess the areas you want to target, and determine if you are a suitable candidate for the procedure.
During the procedure, the healthcare provider marks the areas where CoolSculpting will be applied. This ensures precise and controlled treatment.
A gel pad and applicator are placed on the target area, creating a vacuum effect to draw the skin and underlying fat into the cooling panels. The cooling panels then apply controlled cooling to the fat cells.
Over the next 35-45 minutes, the fat cells in the treated area are gradually cooled, causing them to crystallise and ultimately die. During this time, you can read, watch a movie, or simply relax!
After the cooling period, the provider massages the treated area to help break down the crystallised fat cells and enhance the results. There's little to no downtime; therefore, you can typically resume your daily activities right after the procedure.
Over the next few weeks and months, your body will naturally eliminate the dead fat cells. Patients usually begin to see noticeable changes in the treated areas, with full results becoming apparent after a few months.
Benefits of CoolSculpting
Now that we understand how CoolSculpting works, let's explore its advantages. CoolSculpting is a non-surgical procedure, which means there's no need for incisions, anaesthesia, or a lengthy recovery period. It's a fantastic option for those who want to avoid surgical treatments.
This treatment allows you to target specific areas where stubborn fat builds up. Whether it's love handles, belly fat, or inner thighs, this procedure can target your trouble spots.
The gradual elimination of fat cells by your body ensures that the results appear natural and not drastic. This is particularly appealing to those who seek subtle improvements.
During the treatment, you might feel a cold sensation and some pressure as the applicator is applied, but it's generally well-tolerated. After the procedure, any temporary discomfort usually subsides quickly.
Each CoolSculpting session typically takes less than an hour, making it easy to fit into a busy schedule. You can return to your daily activities right after the procedure. This is ideal for those who prefer to go about their day without any interruptions.
Once the treated fat cells are gone, they don't come back. However, maintaining a healthy lifestyle is essential to prevent the remaining fat cells from expanding.
CoolSculpting provides a gradual transformation, which can be ideal for those who prefer subtle changes and do not want to attract attention to their body contouring efforts.
Suitable for Various Body Types: CoolSculpting is suitable for a wide range of body types, making it an inclusive option for many individuals seeking permanent fat reduction.
What to Expect During and After CoolSculpting
CoolSculpting is renowned for its minimal discomfort and ease of recovery. During the procedure, you might initially experience a sensation of intense cold, which quickly fades as the area becomes numb.
After the procedure, you may experience some mild side effects like redness, swelling, bruising, or numbness in the treated area. However, these effects are temporary and typically resolve within a few days or weeks.
It takes time for the body to naturally eliminate the dead fat cells. You may start to notice changes as early as three weeks post-treatment, with more significant improvements becoming apparent over the following months.
Many patients achieve their desired results with just one session, but some opt for multiple treatments to target multiple areas or further enhance results.
Is CoolSculpting Right for You?
While CoolSculpting is an excellent option for many individuals looking to reduce unwanted fat, different people will require treatments tailored to them.
During your initial consultation, a healthcare professional will assess your specific goals and determine if CoolSculpting is a suitable choice for you. Keep reading for some factors to consider when determining if CoolSculpting is right for you.
The first thing to ask yourself is, 'Do I have specific areas of fat that you want to reduce?' CoolSculpting is ideal for addressing localised fat deposits, not overall weight loss.
While CoolSculpting eliminates fat cells, it's essential to maintain a healthy lifestyle with proper nutrition and exercise to prevent the remaining fat cells from expanding.
CoolSculpting results are gradual, and it may take a few months to achieve your desired outcome. Moreover, it's crucial to have a consultation with a qualified healthcare provider who can evaluate your unique situation and recommend the best treatment plan for your needs.
Finally, make sure you inform your provider about any medical conditions or medications you're currently taking. They will determine if you are a good candidate for CoolSculpting based on this information.
Start Your Coolsculpting Journey Today
CoolSculpting has revolutionised the world of body contouring by offering a non-invasive, effective, and convenient solution for those who struggle with stubborn fat deposits.
With its minimal discomfort and quick recovery, it's no wonder that CoolSculpting has gained popularity among individuals seeking a safer and more convenient alternative to surgical procedures.
Here at Dr Yusra, we are a multi-award winning, cutting-edge doctor-led clinic. We offer a range of facial, dental and body treatments, including coolsculpting.
If you're considering CoolSculpting, it's essential to consult with a healthcare professional, such as ourselves, to determine if it's the right choice for you.
As with any medical treatment, understanding the procedure, its benefits, and what to expect will help you make an informed decision. Your health and comfort are our top priority, which is why we ensure you are happy with your treatment.
If you would like more information on the services we offer or to speak to a member of our team, don't hesitate to contact us at 0333 224 4666. We look forward to hearing from you!