CoolSculpting Liverpool
CoolSculpting is a type of non-invasive fat-removal treatment that reduces stubborn fat cells through controlled cooling. Here at Dr Yusra, we offer CoolSculpting to those located in Liverpool. It is a safe and effective way to reduce and freeze fat cells beneath the skin.
A fat-freezing treatment takes around 1-2 hours to complete and around 3 weeks to see results. CoolSculpting treatment is an excellent choice for those who want to avoid surgery and go under anaesthetic.
We are a trustworthy and reputable company that uses the latest technologies, including one of the only two CoolSculpting machines in the North-West. We believe in 'radiance on the outside, wellness on the inside'.
We focus on giving our patients the best rejuvenating results while remaining natural-looking and radiant. Our patients' happiness and safety are our top priorities, so you can rest assured you are in safe hands.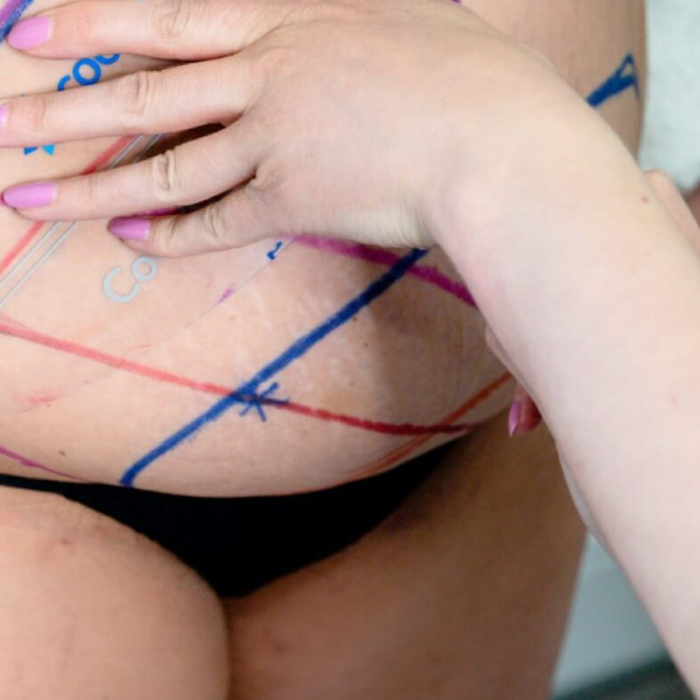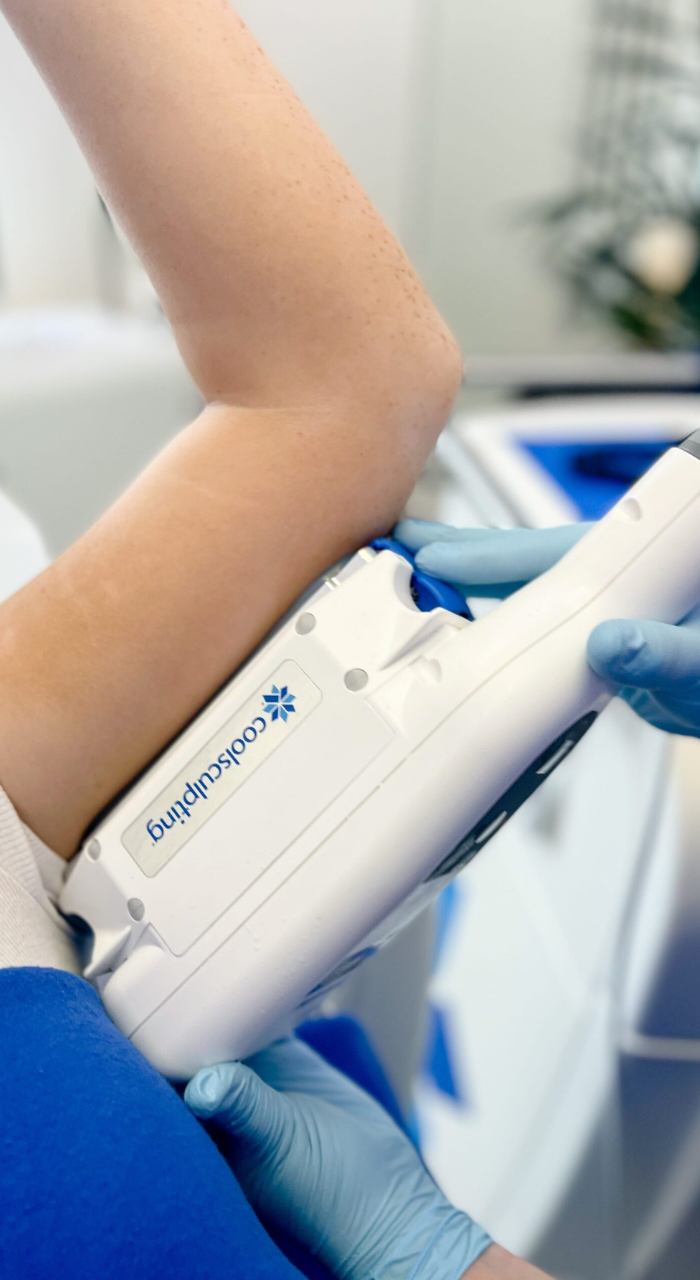 What is CoolSculpting And How Does it Work?
CoolSculpting treatment is a completely painless procedure (although some patients can experience mild discomfort) that allows us to freeze fat as an alternative to liposuction and fat-removal surgery. This treatment is available for both men and women and is a great way to remove stubborn pockets of fat.
This treatment is non-invasive and a safer way to remove excess fat compared to traditional procedures. CoolSculpting was FDA-cleared in 2010 and has increased in popularity over the past few years.
The use of CoolSculpting causes the fat cells beneath the skin to crystallise and become eliminated. It is a great way to contour your body without any downtime or surgery. This is ideal, as you can go about your day as normal without any distractions.
Once the fat cells are frozen, your body naturally processes the fat deposits before eliminating the dead fat cells over time.
The result of CoolSculpting is permanent and offers long-term results; however, it takes 3 weeks to see results and 12 weeks for more prominently improved results.
The number of sessions you will need all depends on the result you are after and the areas you want to improve. This is something that we discuss with our patients during the consultation so that they are able to make an informed decision.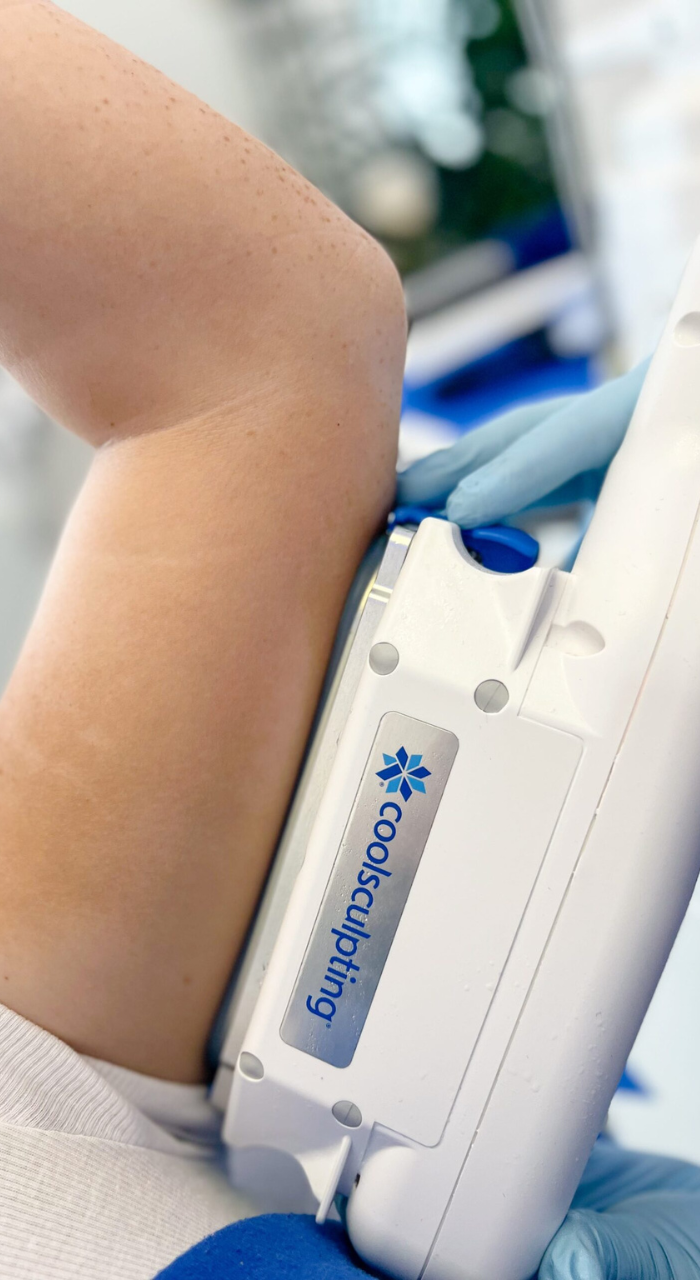 Is CoolSculpting Right For You?
Fat freezing is a popular alternative to surgical fat-removal procedures. It is the world's number 1 non-invasive fat-reduction treatment due to its safety and effectiveness.
If you are looking for a non-invasive, safe and effective way to lose weight and remove stubborn fat cells in different areas of the body. It is a great solution for those who feel that diet and exercise just aren't cutting it.
This procedure is an effective way to reduce fat in a range of different areas, such as:
Inner and outer thighs
Love handles
Arms and under arms
Chin and upper neck
Back and bra fat
Buttocks and under buttocks
Abdomen
As you can see, CoolSculpting treatment is a great way to remove fat in a range of different areas (big or small). It is an excellent way to contour your body without any downtime.
If you live in or around Liverpool and are looking for an established company that offers this, then we at Dr Yusra can help.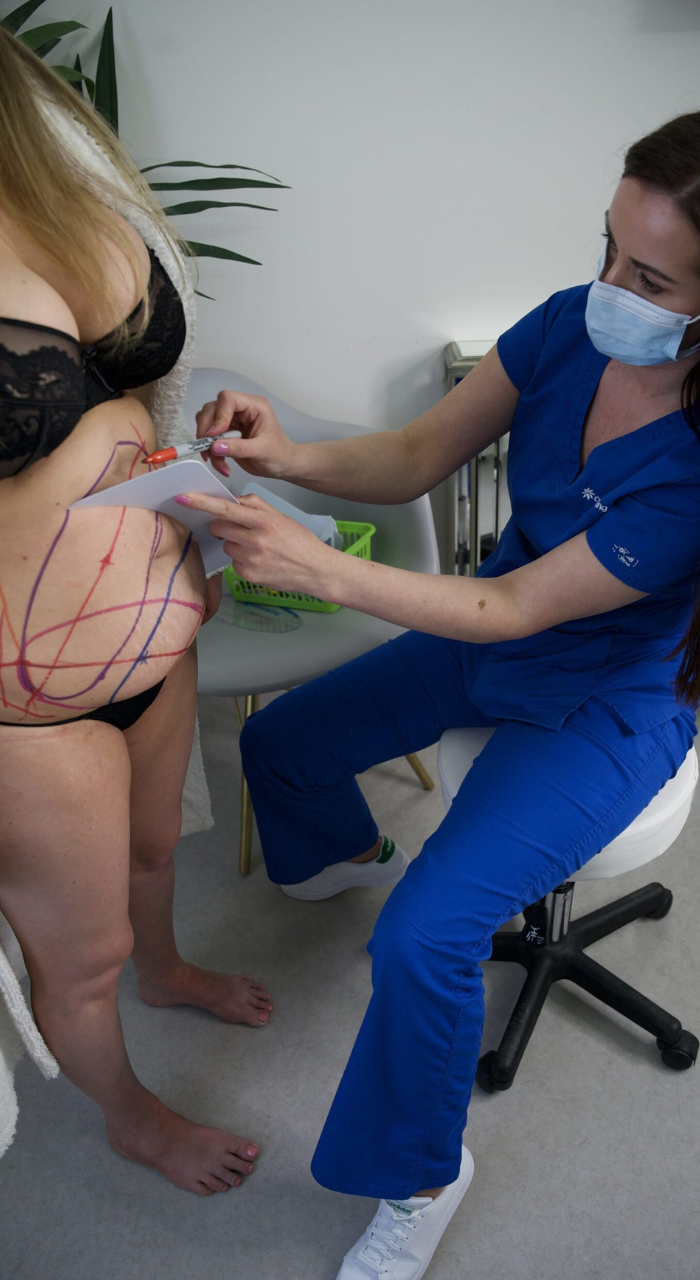 Does CoolSculpting Come With Any Risks?
All procedures come with some sort of risk; however, by doing your research and making sure that you go to a qualified practitioner, the risks can be kept to a minimum. CoolSculpting can come with some side effects, such as loss of sensation.
During the procedure, you may experience a pulling sensation; however, this is completely normal as it is just the applicator suctioning your skin and excess fat. Apart from a cold sensation and slight discomfort, this treatment is completely painless.
Any side effects that you experience after your treatment are temporary and mild and should subside after a few weeks. However, if you experience any numbness or loss of sensation, this can take around a month to completely subside.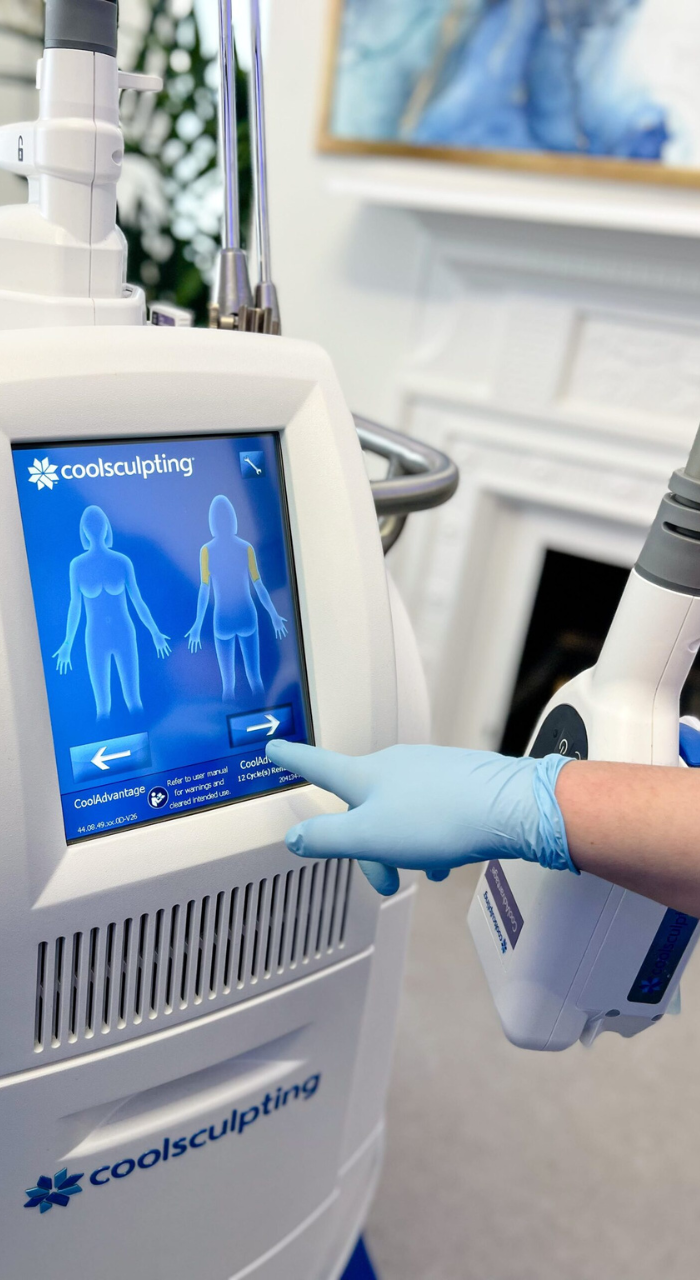 What Are The Benefits Of CoolSculpting?
Whether you want to remove unwanted fat or feel more confident within yourself, CoolSculpting can help you with this. This procedure has the ability to treat a range of different areas and eliminates around 25% of fat in each treatment.
No matter what area you want to treat, our CoolSculpting machine can help you achieve your goal. Whether you want to get rid of fat around your back, knees or waist, this procedure is the perfect, non-invasive solution.
From minimal side effects to permanent results, this is a cost-effective solution that offers natural-looking results in as little as 4-12 weeks. These are just some of the many benefits that CoolSculpting offers.
CoolSculpting is a great way to permanently remove any unwanted fat in a cost-effective manner. So, if you live in Liverpool or the surrounding areas and are looking for a doctor-led clinic that offers CoolSculpting treatments, then Dr Yusra can help.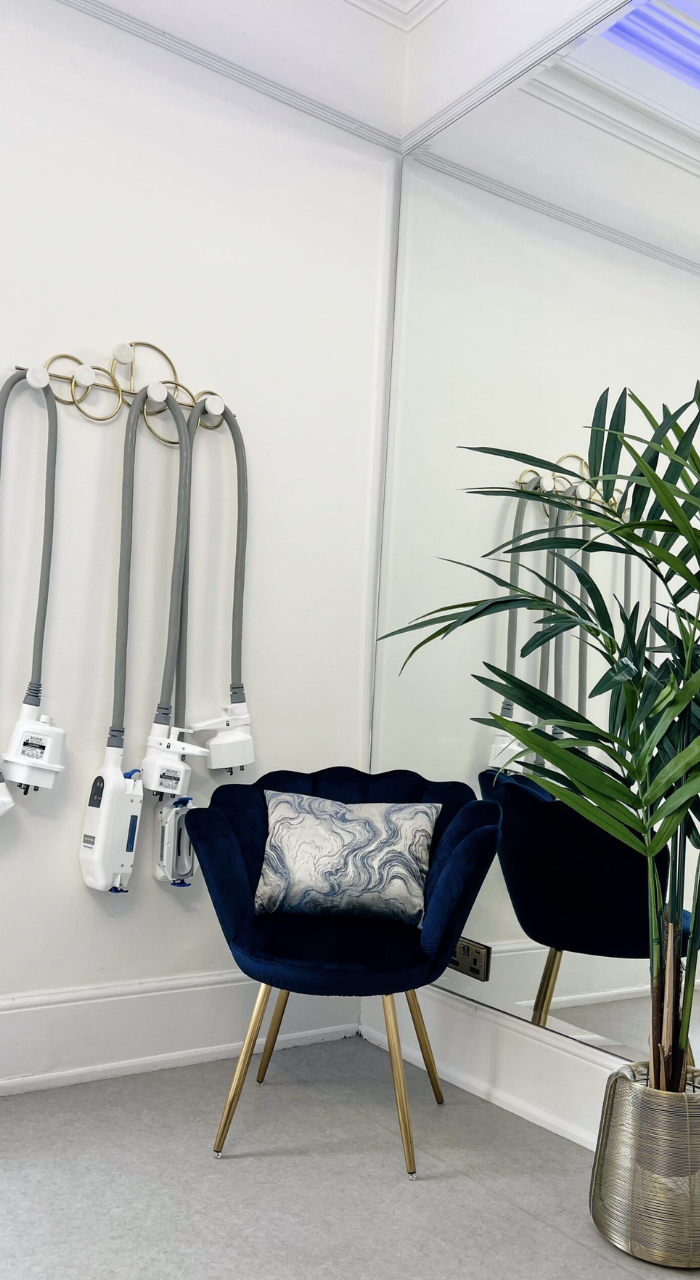 Contact Dr Yusra to Start Your CoolSculpting Journey!
Here at Dr Yusra, your health and safety are our top priorities, which is why we consult with all of our patients before each treatment. The aim of our consultations is to allow our patients to express any questions or concerns they may have.
This is so that they can make informed decisions about their treatment. We believe it is important for our patients to be aware of all aspects of our procedures, such as risks and side effects.
We have clinics in both Blundellsands and Crosby and Harley Street. We are a trustworthy, reliable company that provides treatments in line with the GDC, so you can rest assured you are in safe hands.
Whether you are after body contouring, skin treatments, dental treatments, aesthetics, or facial treatments, we have everything you need in one place.
If you are located in Liverpool and would like more information regarding our CoolSculpting services, don't hesitate to contact us today. We are more than happy to help!