CoolSculpting London
Here at Dr Yusra, we offer CoolSculpting treatments throughout London and surrounding areas. CoolSculpting is a procedure that involves fat freezing, this treatment was FDA-cleared in 2010.
This is the only non-surgical liposuction procedure that reduces unwanted fat cells through controlled cooling.
The treatment time for this procedure lasts around 1-2 hours, and it takes approximately 3 weeks to see results; however, the results improve after 12 weeks. CoolSculpting is an effective and safe way to freeze and reduce fat underneath the skin.
If you are located in and are looking for a reliable, well-known business that offers CoolSculpting, then we at Dr Yusra can help. We are an award-winning company that prioritises our clients' safety and happiness.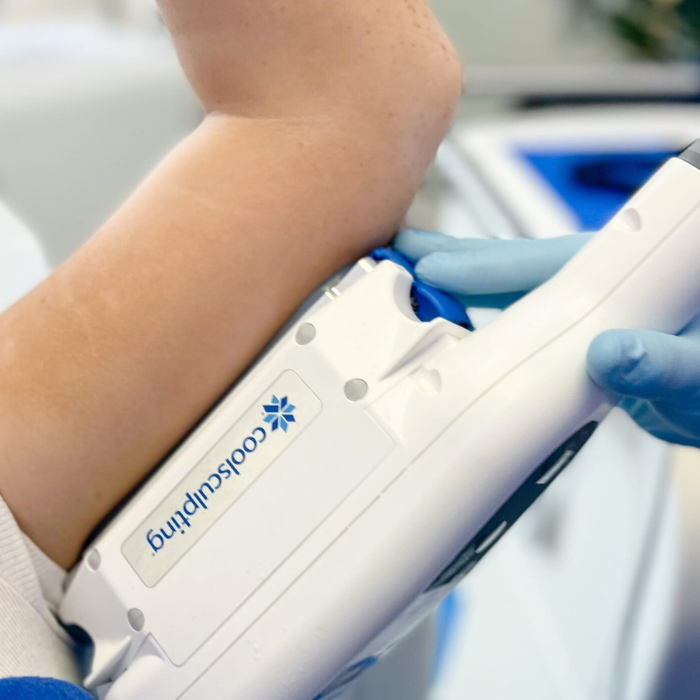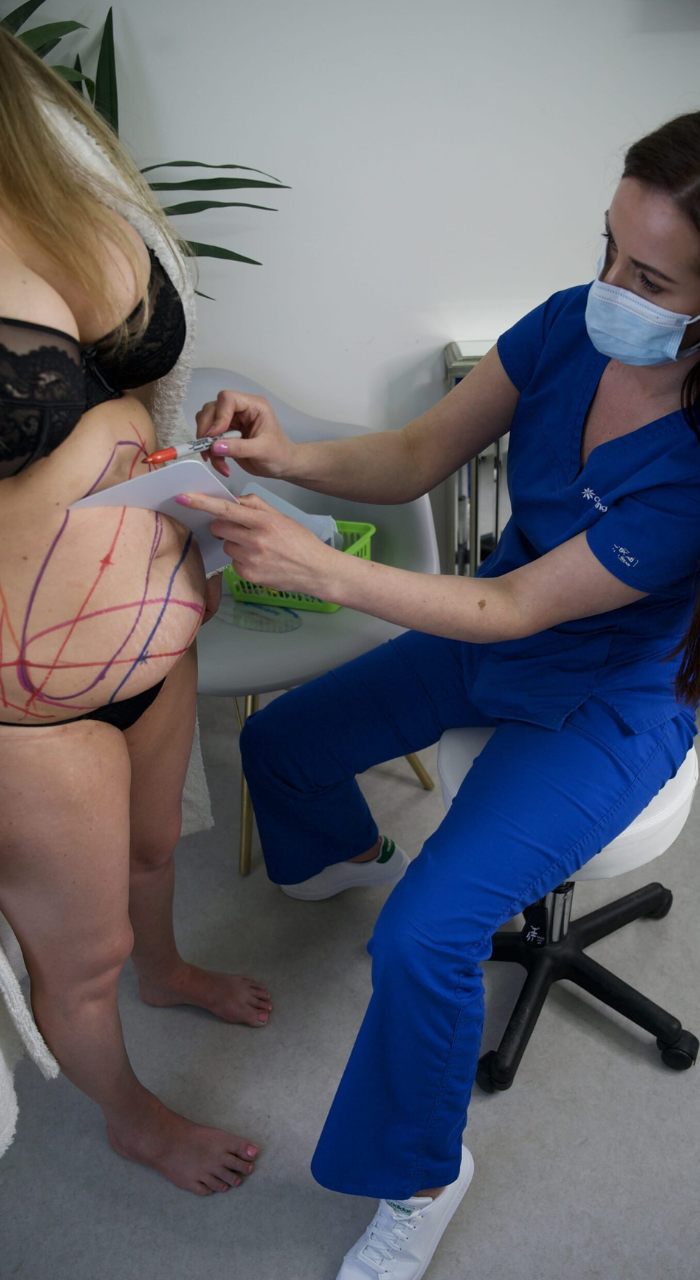 What Areas Can You Treat With CoolSculpting?
CoolSculpting allows us to treat a range of different areas, big or small, such as the thighs, bra fat, abdomen, belly fat, chins, arms and stubborn fat. The number of treatments you will need depends on your personal goals and treatment plan.
Once you decide to proceed with this procedure, our team will sit down with you and discuss through a consultation. Coolsculpting is a fat reduction procedure that allows you to see changes 3 weeks after your procedure.
The most prominent results will show up after 12 weeks, as your body is still flushing fat cells, and this will continue for around 2 to 6 months after the treatment. All of our body sculpting and contouring treatments are done in a dedicated suite to ensure you feel secure and comfortable.
This suite has been designed with you in mind to ensure you feel relaxed during your procedure. So, if you live in London or surrounding areas and are interested in CoolSculpting, don't hesitate to contact us today!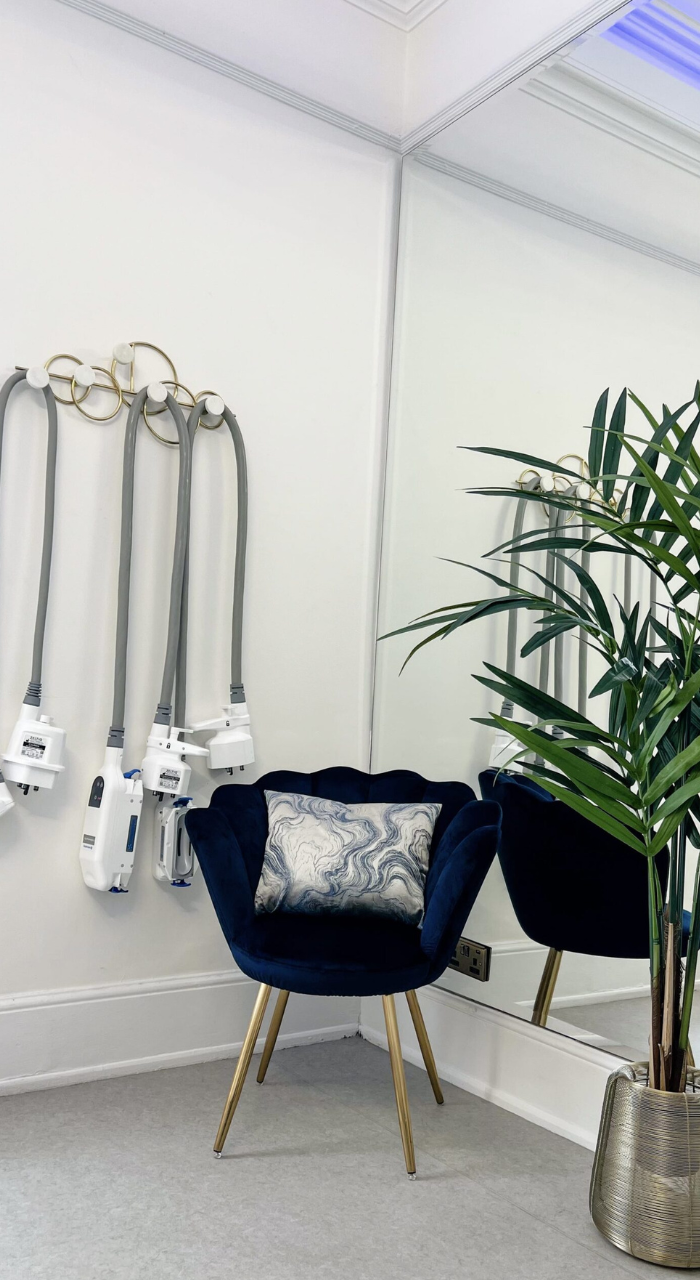 What Are The Risks Associated With CoolSculpting?
All treatments can come with some sort of risk; however, by going to a professional practitioner and doing your research, the risks will be kept to a minimum.
CoolSculpting fat removal is known as a non-invasive, safer way to reduce fat compared to traditional procedures such as fat-reduction surgery. It allows you to contour your body by freezing fat cells when dieting and exercise are not quite cutting it.
During the treatment, you may find that you are experiencing a pulling sensation. However, there is no need to worry as this is completely normal. You will feel a cold sensation from the applicator, apart from this, the procedure is pain-free!
Most of our clients don't feel anything during the procedure, whereas others experience mild discomfort, such as a tugging sensation.
CoolSculpting treatment is becoming increasingly popular as it doesn't include any anaesthesia, invasive work, tissue manipulation or cutting. This is ideal for most people, as it doesn't require any recovery time and allows them to go about their day as normal.
Some people may experience feelings of numbness or loss of sensation; however, this is normal and should only last around a month. If you have any concerns about the side effects, we are more than happy to answer any questions you may have to ensure you feel at ease.
The one noticeable side effect of this treatment only occurs around the treatment area where the procedure has taken place. However, the majority of the minor side effects tend to reduce or go away completely within a few days.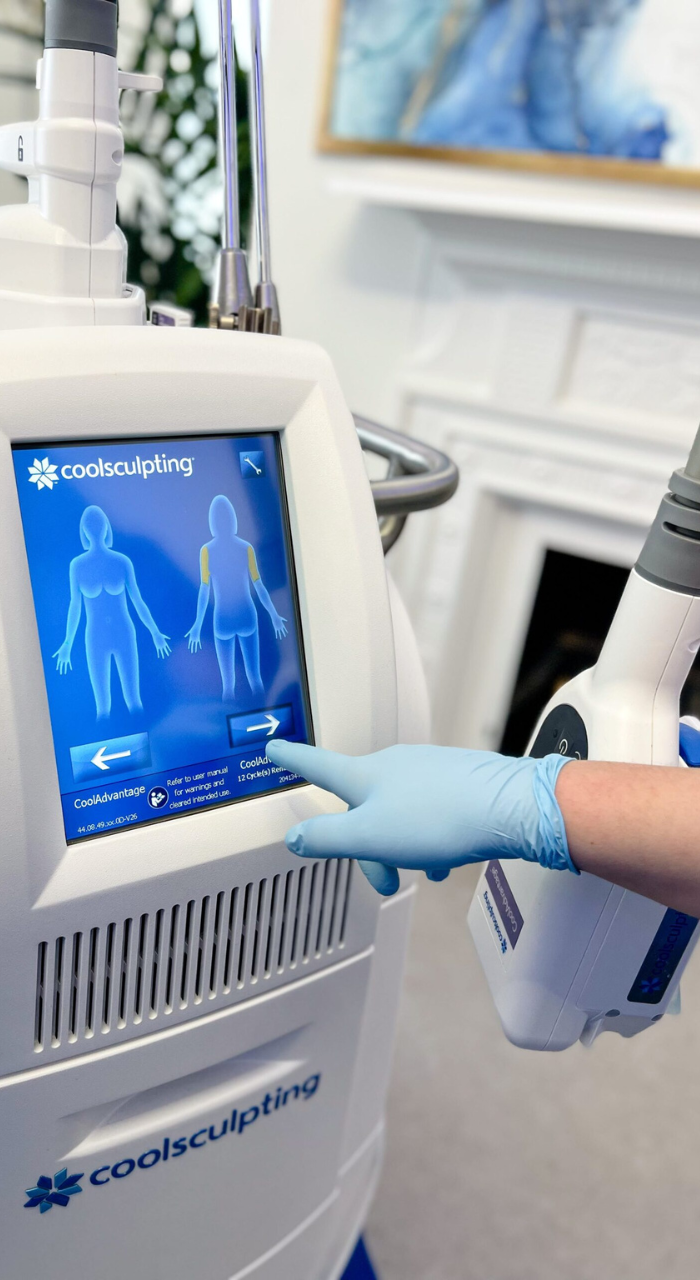 What Are The Benefits of CoolSculpting?
Whether you want to feel more confident or simply want to remove those stubborn areas of fat, CoolSculpting offers a range of benefits for you! This treatment has the ability to treat different areas and each treatment eliminates around 25% of fat.
Whether you want to get rid of excess fat around your knees, back or waist, CoolSculpting can help target these areas. Some of the benefits CoolSculpting offers include:
Minimal side effects
Natural-looking results in as little as 4-12 weeks
Permanent results
Cost-effective
Safe and non-invasive
As you can see, CoolSculpting is a cost-effective way to permanently remove any excess fat without the need for any invasive work.
So, if you live in or around London and are looking for an award-winning, doctor lead clinic that offers CoolSculpting, then we at Dr Yusra can help.
We have become one of the most in-demand clinics in Liverpool and London thanks to our excellent results and consistent, high-quality customer service. Here at Dr Yusra, we ensure that all our patients are educated regarding the procedures they are interested in.
This is so they can make informed decisions for their wellness journey. We believe in 'radiance on the outside, wellness on the inside'. Our mission is to take you on a wellness journey while ensuring that you look fresh but never 'overdone'.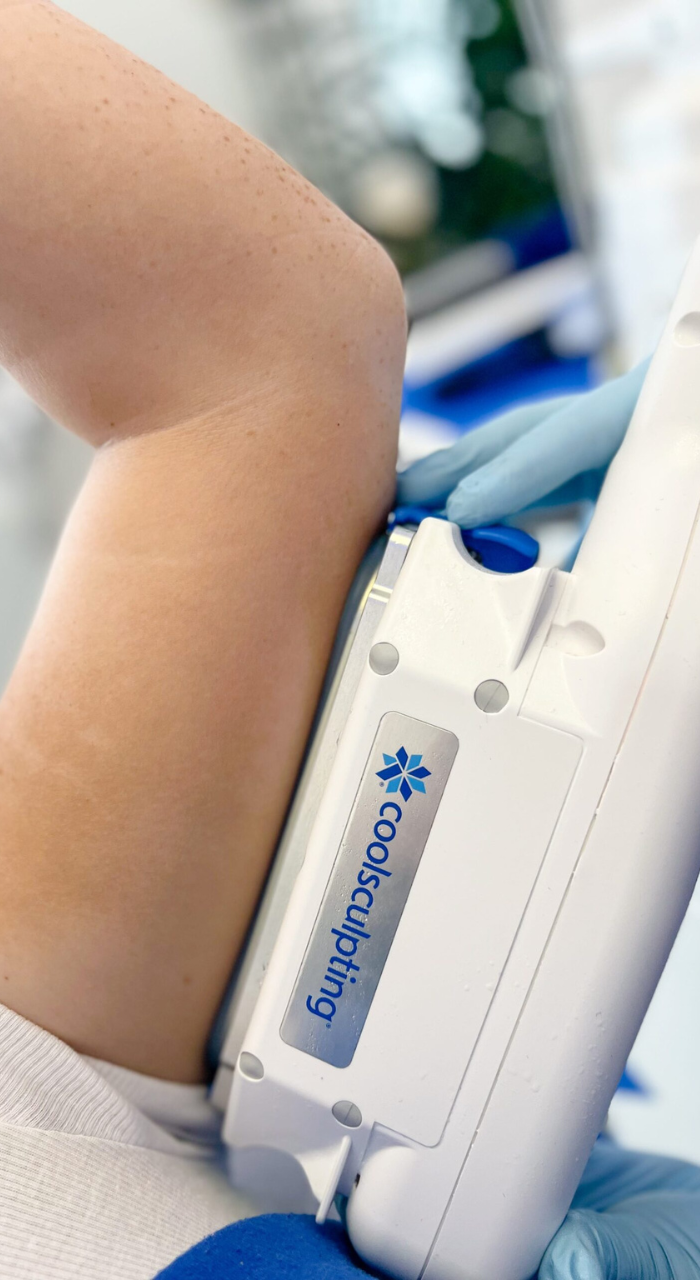 Contact Dr Yusra to Start Your CoolSculpting Journey Today!
Here at Dr Yusra, your health is our top priority. This is why we have a consultation before each treatment so that you can express any questions or concerns you may have. Our consultations are put in place to create the perfect treatment plan for you.
We understand how stressful and daunting it can be trying to find the right practitioner, however, with us, this doesn't have to be the case. We are a reliable business and all of our services are offered in line with the GDC.
But what exactly makes us stand out from other practitioners? Well, not only do we only use medically proven techniques, but we also offer a luxury experience that allows our patients to leave feeling radiant and fresh!
CoolSculpting is the perfect solution for those who want to contour their body without any invasive work.
We offer a wide range of treatments, such as body contouring, aesthetics, skin treatments, dental and facial treatments.
If you live in the London area and would like any more information regarding CoolSculpting or other services we offer, don't hesitate to contact us. We are more than happy to assist you with any questions you may have.