Non-Surgical Rhinoplasty London
Non-surgical rhinoplasty is a treatment that we offer here at Dr Yusra for those located in London and surrounding areas. Whether you are located in Harley Street, Oxford Circus, Kensington or Mayfair, we are here to help you!
Many people opt for non-surgical rhinoplasty to reshape or straighten their noses without undergoing surgery. This type of treatment is becoming more popular as it is a safe, relatively quick procedure that offers instant results if done correctly and by a professional.
This treatment lasts around 12-18 months because the filler will break down eventually, allowing your nose to return to its normal shape. So, if you are looking for a procedure that allows you to leave on the same day, then non-surgical nose reshaping is the perfect solution for you.
Finding a reliable, trustworthy company that offers excellent treatment results in a safe and efficient manner can be difficult.
This is because there are so many different businesses that offer the same services; however, it is important that you do your research before choosing your practitioner. Here at Dr Yusra, we offer our services to a range of different locations, including London.
We are a well-established business that provides excellent treatments and high-quality services. So, if you are looking for a qualified, award-winning practitioner to ensure you receive the best treatments, then we can help!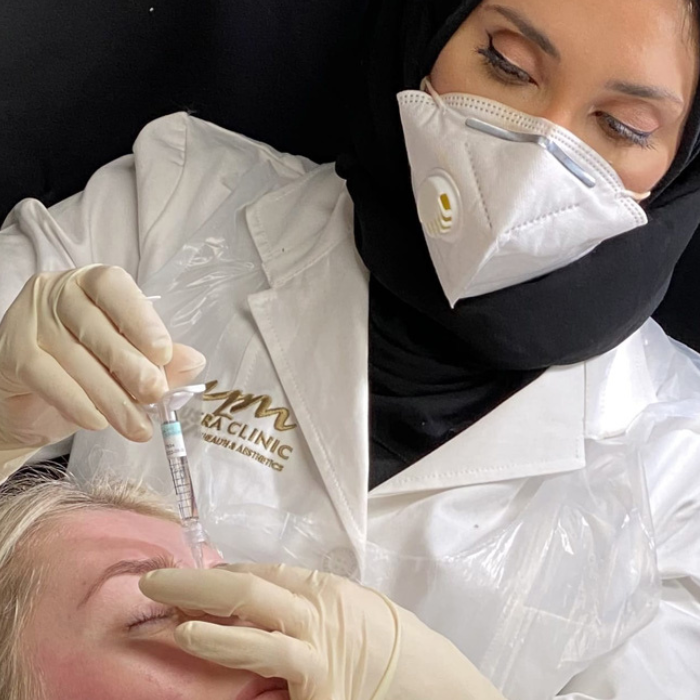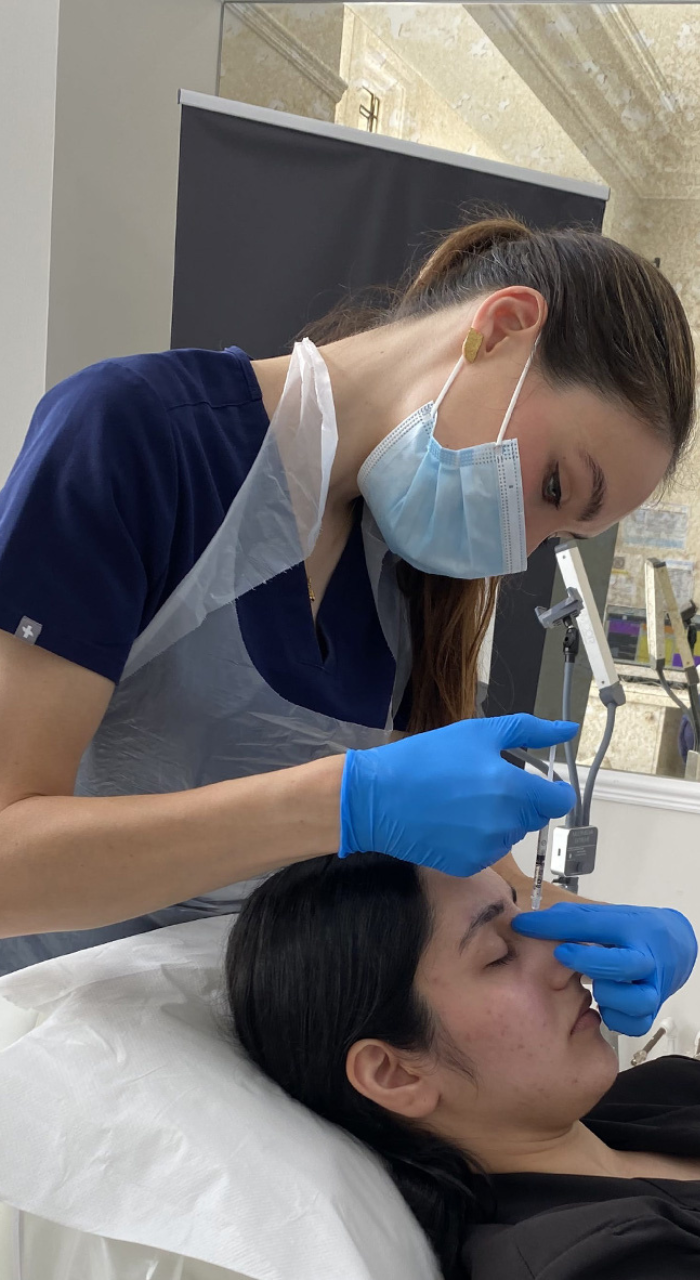 Is Non-Surgical Rhinoplasty a Safe Procedure?
Many people worry whether or not non-surgical rhinoplasty is a safe procedure, however, there is no need to worry. Here at Dr Yusra, we can assure you that all of our treatments are completed as safely as possible.
Although there are risks associated with this procedure, we work tirelessly to ensure that these risks are kept to a minimum at all times.
This treatment can be a complex procedure, and all risks are discussed with you before your appointment. The reason for this is to ensure that you are aware of any complications and what to do if they occur.
Injecting dermal fillers into the nasal tip can lead to bruising and swelling; however, these are common side effects of this treatment. The extent of the swelling is much smaller compared to any other surgical procedure.
To ease your mind, the dermal fillers that we use for a non-surgical nose job are made with hyaluronic acid, which can be dissolved if required. We believe that it is essential to discuss all aspects of treatments with our patients so that they know what to expect.
All of our staff make sure that each and every patient has the correct amount of knowledge regarding this procedure so that they can make informed decisions.
If you live in Chelsea, Harrow on the hill, Belgravia or Marylebone, then you can rest assured that there is a reputable clinic near you that offers non-surgical rhinoplasty!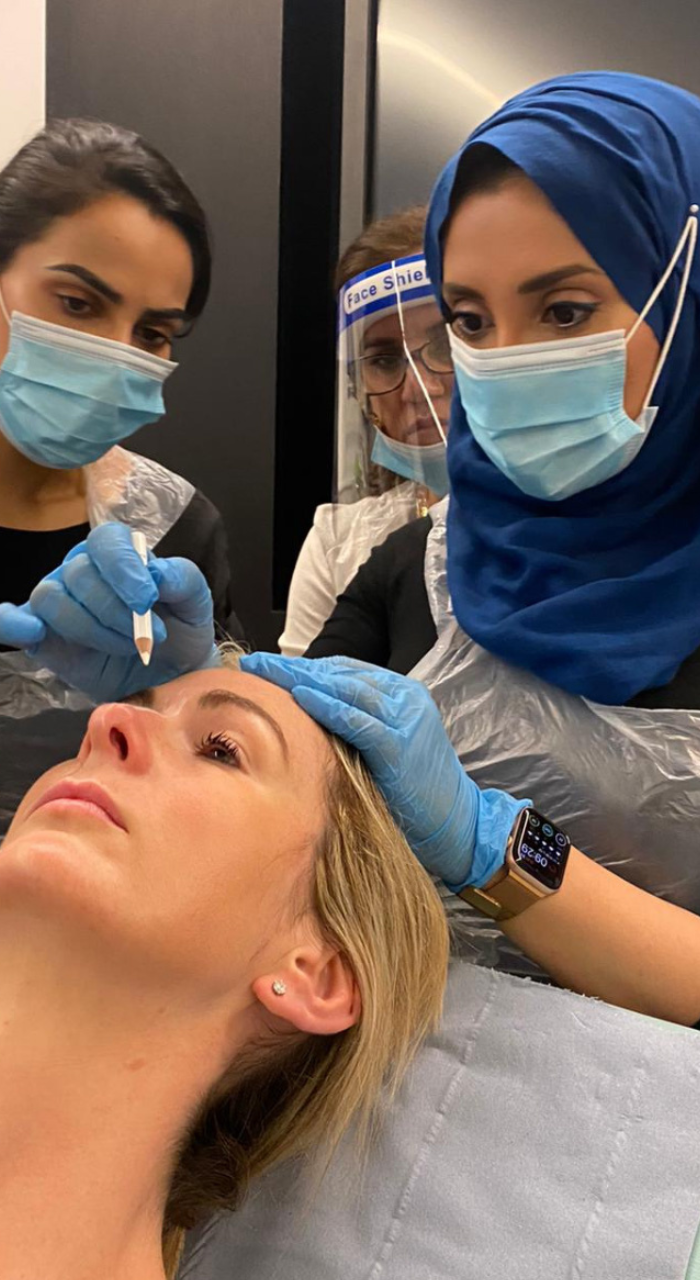 What Are The Benefits of Non-Surgical Rhinoplasty?
There are a wide variety of benefits that come with non-surgical nose reshaping, whether it be increased confidence or the fact that you don't have to undergo surgery to get the results you desire.
People decide to opt for non-surgical rhinoplasty for a range of reasons; no matter what the reason is, we at Dr Yusra can help support and guide you through your procedure.
Another great benefit of non-surgical rhinoplasty is that you don't have to worry about being put to sleep or wearing a bandage across your nose for a while after your treatment.
If you have been considering surgery to make small adjustments to your nose but are unsure whether it is the right thing to do, then we would highly recommend that you opt for non-surgical rhinoplasty first.
This is because non-surgical rhinoplasty isn't permanent, whereas a nose job is. If you are looking for instant, natural results, then this treatment is the perfect solution for you.
Non-surgical rhinoplasty is safe and available for anyone over the age of 18. This is because it uses dermal fillers that are injected into the tip of the nose and other areas, which are handled correctly by trained practitioners and are FDA-approved.
So, if you live in London and are looking for a reputable aesthetic business near you that offers non-surgical rhinoplasty, then we can help!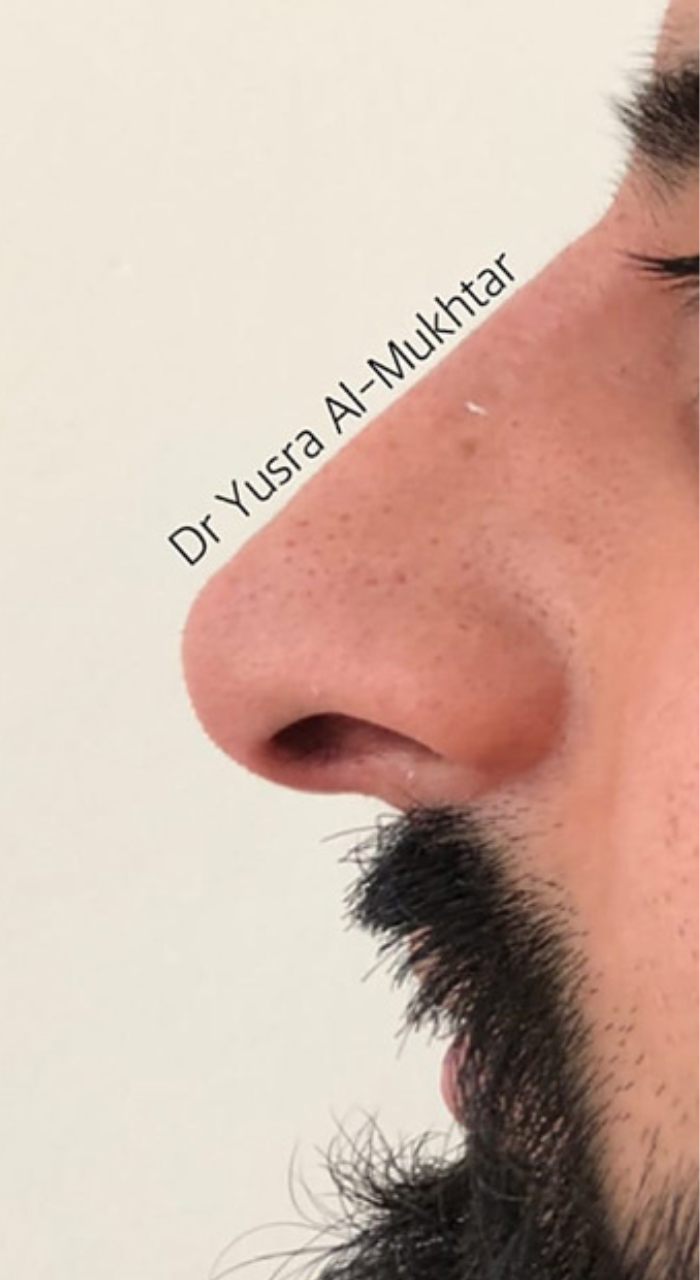 What Are The Risks Associated With Non-Surgical Rhinoplasty?
As briefly mentioned before, there are risks associated with all procedures, including non-surgical rhinoplasty. However, here at Dr Yusra, we ensure that the risks and side effects associated with this procedure are kept to a minimum at all times.
This procedure is a safer option compared to other surgical procedures, as it has an excellent success rate and is less invasive. Not only do we have lots of success rates with no serious complications, but we are also a GDC-approved clinic.
Here at Dr Yusra, we have received a number of awards and are rated as excellent on Google due to our experience and extensive knowledge of the industry. Non-surgical rhinoplasty normally takes around 5-15 minutes to complete and lasts around 12-24 months.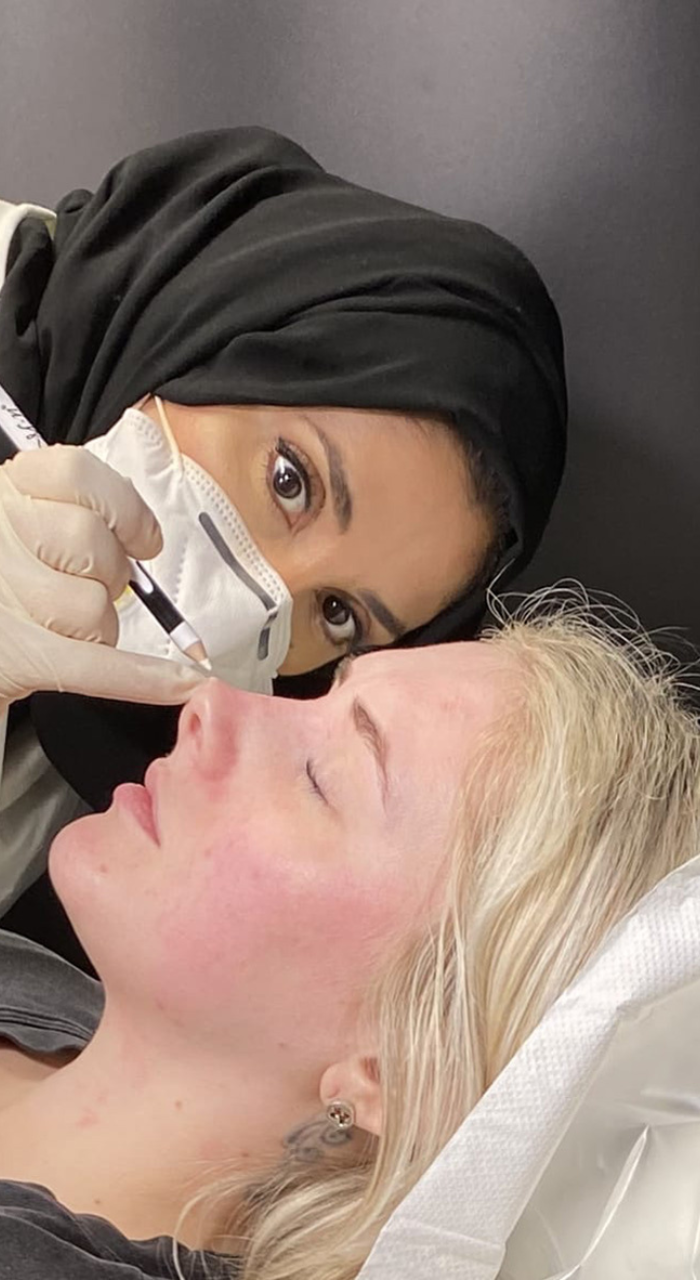 Contact Dr Yusra to Discuss Non-surgical Rhinoplasty!
Our top priority is the health and happiness of our patients. This is why we have made it mandatory for each client to have a consultation prior to their treatment.
The reason we have these consultations is so you can express any concerns you may have and so we can create the perfect treatment plan for you.
Here at Dr Yusra, we understand how daunting it may be when it comes to choosing the right practitioner, however, with us, it doesn't have to be. We are a well-known business that offers excellent customer service and procedures in line with the GDC.
But what makes us different from other practitioners? It's simple, we only use medically proven techniques to make sure that you receive the very best care and treatments at all times.
Thanks to our exceptional reputation, we are now known as one of the most in-demand clinics in London. We always ensure that we help support and reassure our clients so that they feel comfortable and safe at all times.
If you are located in London or surrounding areas and would like more information regarding non-surgical nose filler or other services we offer, don't hesitate to contact us today. We look forward to hearing from you!