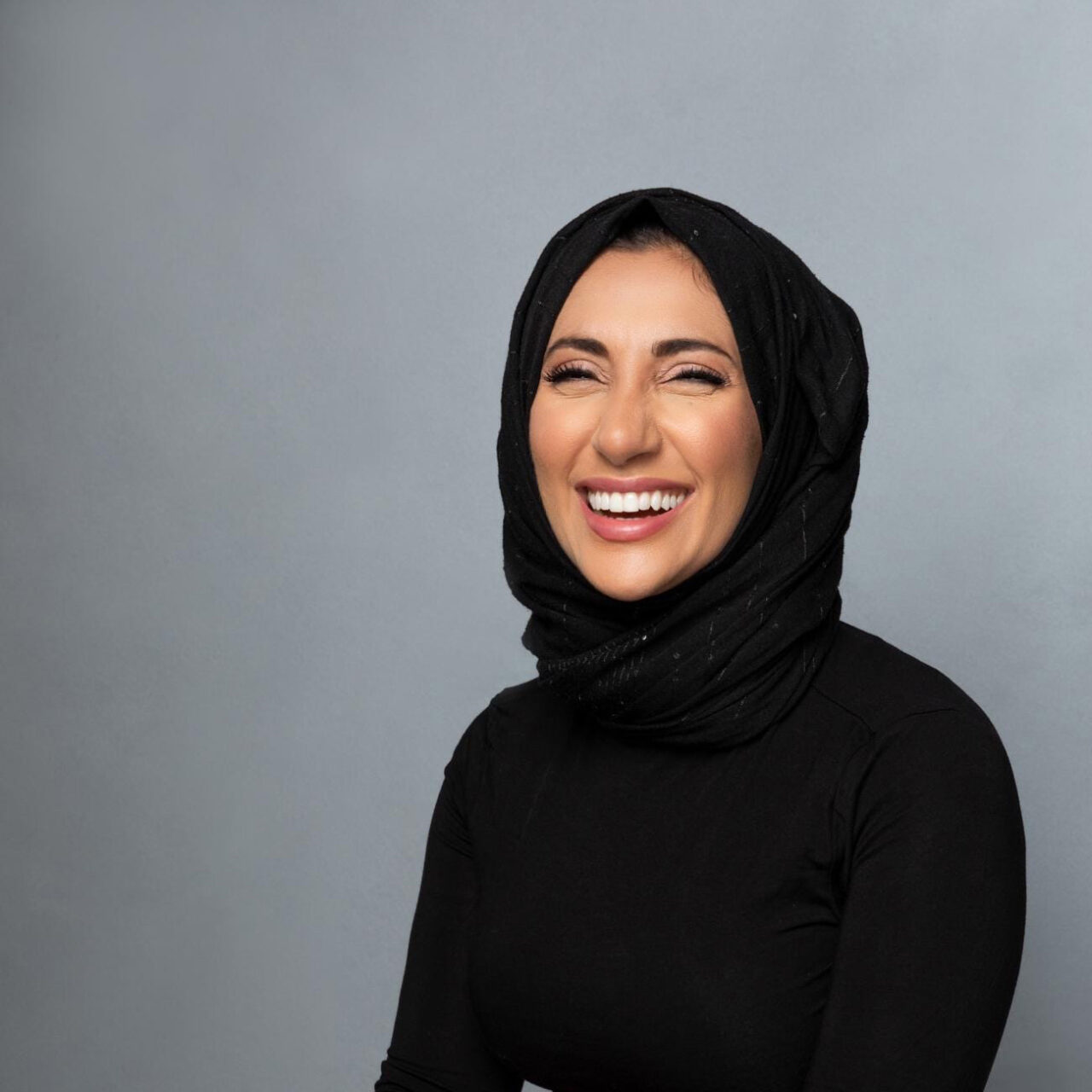 Dental Care Liverpool
Dr. Yusra has extensive dental and surgical experience, varying from maxillofacial hospital care and orthognathic surgery for craniofacial disproportion and maxillofacial and skin cancers to primary dental care within the Liverpool region.
Dr. Yusra provides a range of dental treatments, ranging from restorative dentistry to oral surgery, orthodontics, cosmetic dental makeovers, and teeth whitening.
However, before we can provide you with what you want from our range of treatments, a full dental consultation and examination are always performed prior to a diagnosis and treatment plan being provided.
Our commitment to providing our customers with personalised experiences has made us one of the go-to health and aesthetics clinics in Liverpool, so no matter what you feel you require, don't hesitate to reach out to us, and we'll be happy to help!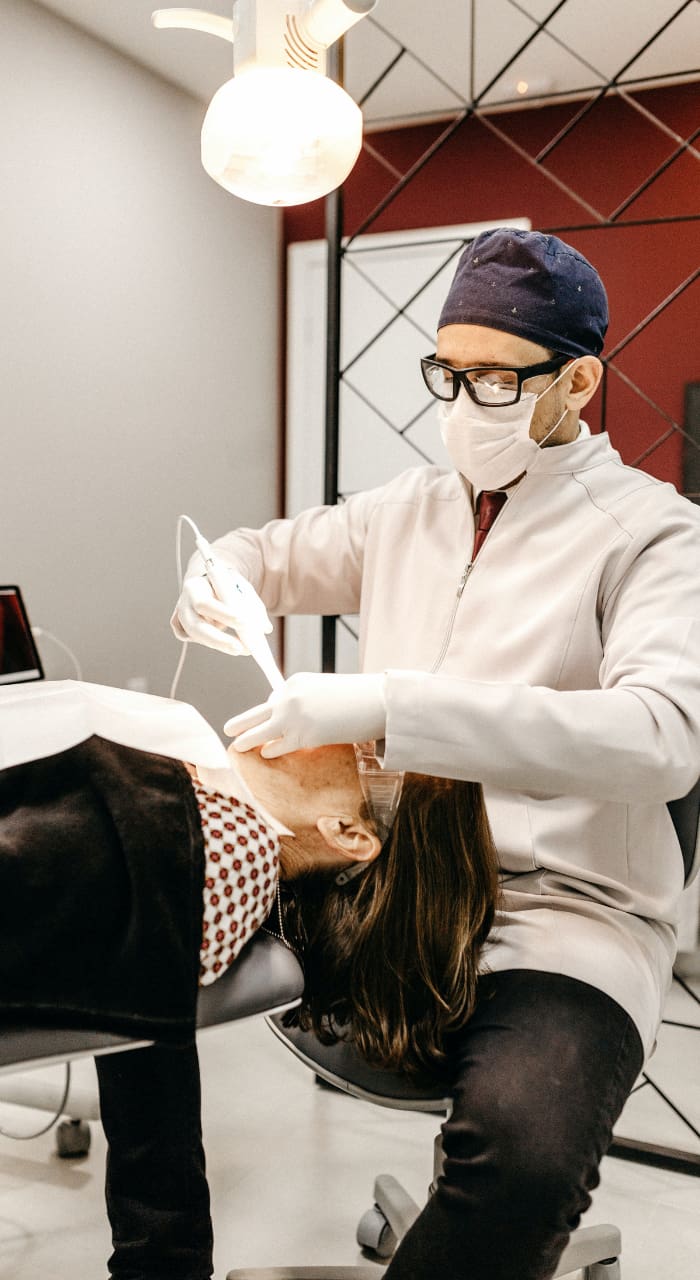 Why Do We Recommend These Dental Care Treatments in Liverpool?
As you can see, here at Dr. Yusra, we recommend six different treatment options if you're looking for optimal dental health. Here is why each one could be suitable for you and how we can work together to give you the smile you've always treasured:
Composite Bonding
Patients who are suited for composite bonding often look to address only minor aesthetic concerns, such as chipped, discoloured, or slightly misaligned teeth. This minimally invasive cosmetic dentistry procedure offers a quick and cost-effective way to enhance the appearance of their smile, resulting in a natural and confident look.
Porcelain Veneers
When patients come into our Liverpool clinic and opt for porcelain veneers, it is always to achieve a dramatic smile transformation. These thin, custom-made shells effectively cover various imperfections, including severe discolouration, chipping, misalignment, and gaps.
This dental practice that we offer delivers patients with a long-lasting, natural-looking solution to improve both the aesthetics and confidence of their smile.
Invisalign
If our patient were to choose Invisalign, it would be to correct mild to moderate tooth misalignment discreetly. These high-quality, clear, and removable aligners are less noticeable than traditional braces.
Essentially, they will provide a comfortable, convenient, and nearly invisible way to achieve a straighter smile. Invisalign is perfect for those looking for orthodontic treatment without the appearance of traditional metal braces.
Inman Aligners
If you're looking to address minor to moderate front tooth misalignments swiftly, Inman Aligners will be one of the best alternatives for you. These removable braces provide a quick and cost-effective solution for improving the appearance of your smile.
Inman Aligners are unnoticeable, comfortable, and ideal if you're seeking an easy way to enhance your teeth's alignment.
Teeth Whitening
If you're looking to brighten your smile by removing stains and discolouration caused by factors like coffee, tea, or ageing, this non-invasive and quick procedure will improve your self-confidence.
Not only that, but it will leave your teeth looking healthier and more attractive, making it a popular choice if you want a more vibrant and appealing smile.
Dental Implants
As a patient who may have to replace missing teeth with a permanent and natural-looking solution, dental implants will improve oral function, speech, and appearance while preserving jawbone health. They will provide you with a long-lasting and secure way to regain a complete, confident smile, which is excellent for those who need a durable tooth replacement option.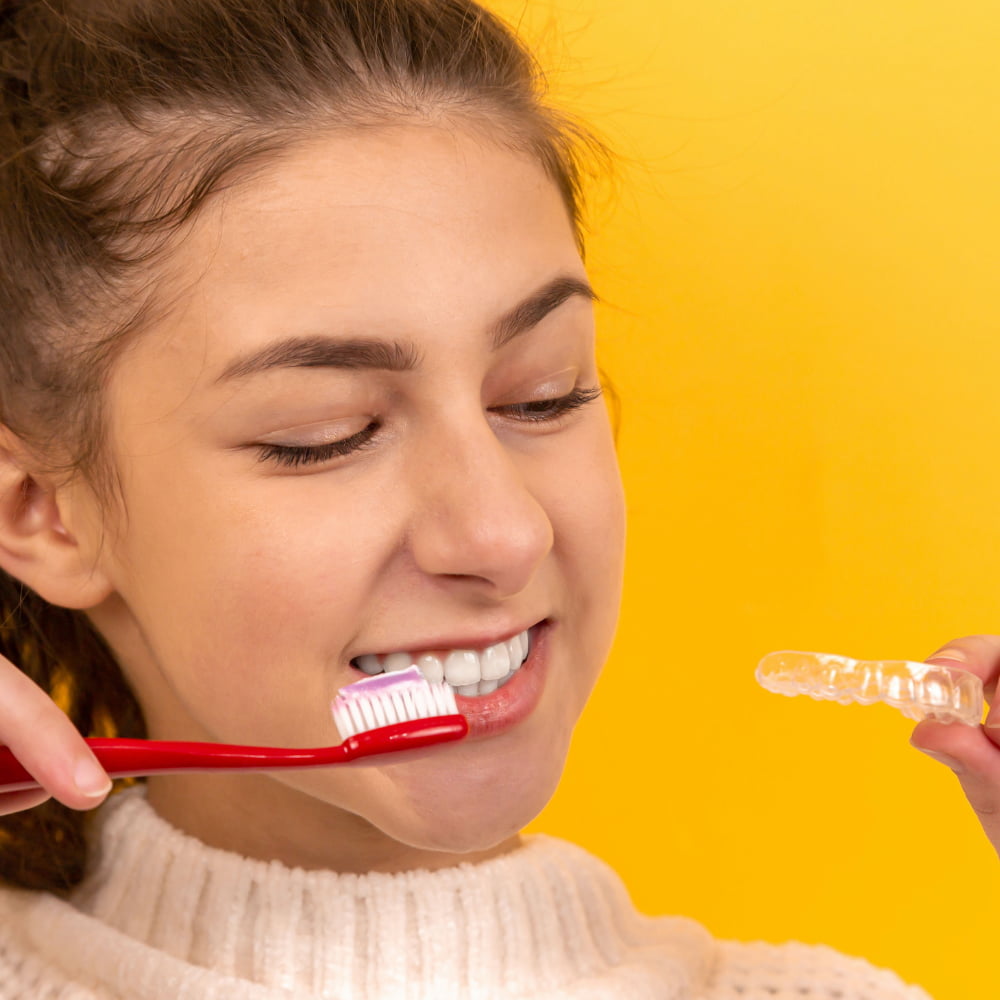 Do You Need Dental Care Practices in Liverpool?
If you're in Liverpool or surrounding areas and are looking to improve your smile but don't know what treatments are correct, speak to our team about our advanced cosmetic and orthodontic treatments. We ensure that professional dental care practices are performed at the highest level, with your requirements in mind at all times.
Cosmetic treatments such as teeth whitening, veneers, and dental bonding can enhance the aesthetics of your smile. Orthodontic services like Invisalign and Inman Aligners, on the other hand, will offer effective solutions for tooth alignment.
These advanced treatments not only boost your smile's appearance but also improve oral health and overall confidence.
So, if you feel as though you need to seek expert cosmetic and orthodontic services in Liverpool, our practice has earned positive feedback from people around the world and is here to give you all the advice you need to make the correct choice going forward.
Recommended Dental Care Treatments