Dental Care
At a glance
Treatment time

6-18 weeks

Pain

Mild temporary discomfort.

Results

At the end of the treatment, within 6-18 weeks

Results Duration

As long as you wear your retainer

Price

Confirmed at consultation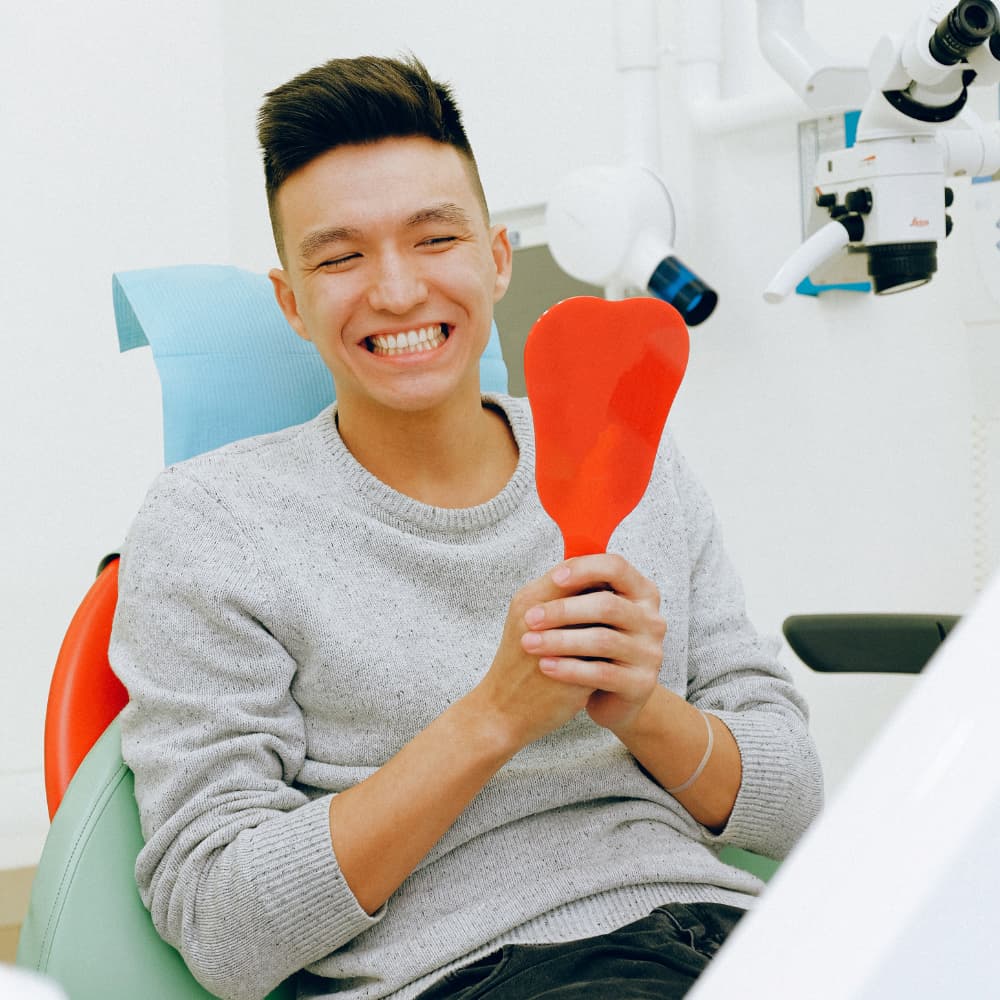 Inman Aligners at Dr Yusra
Welcome to Liverpool's number one destination for Inman Aligners, where your journey to a beautifully aligned smile begins. Here at Dr. Yusra, our dedicated and experienced orthodontists are here to give you all the help required, with a tailored experience to get you on track to your desired look.
Gone are the days when you needed fixed braces, because now, with Inman Aligners, they offer you a sleek solution for teeth straightening. Its innovative design gently guides your teeth into place, giving you the confidence you deserve.
At our Inman Aligner clinic in Liverpool, we prioritise your comfort and well-being throughout the process. Dr. Yusra's expertise ensures a tailored treatment plan that suits your unique needs. Now, with the help of our Liverpool practice, you will receive 1-to-1 attention so that you can get a thorough assessment of what will bring your smile to life.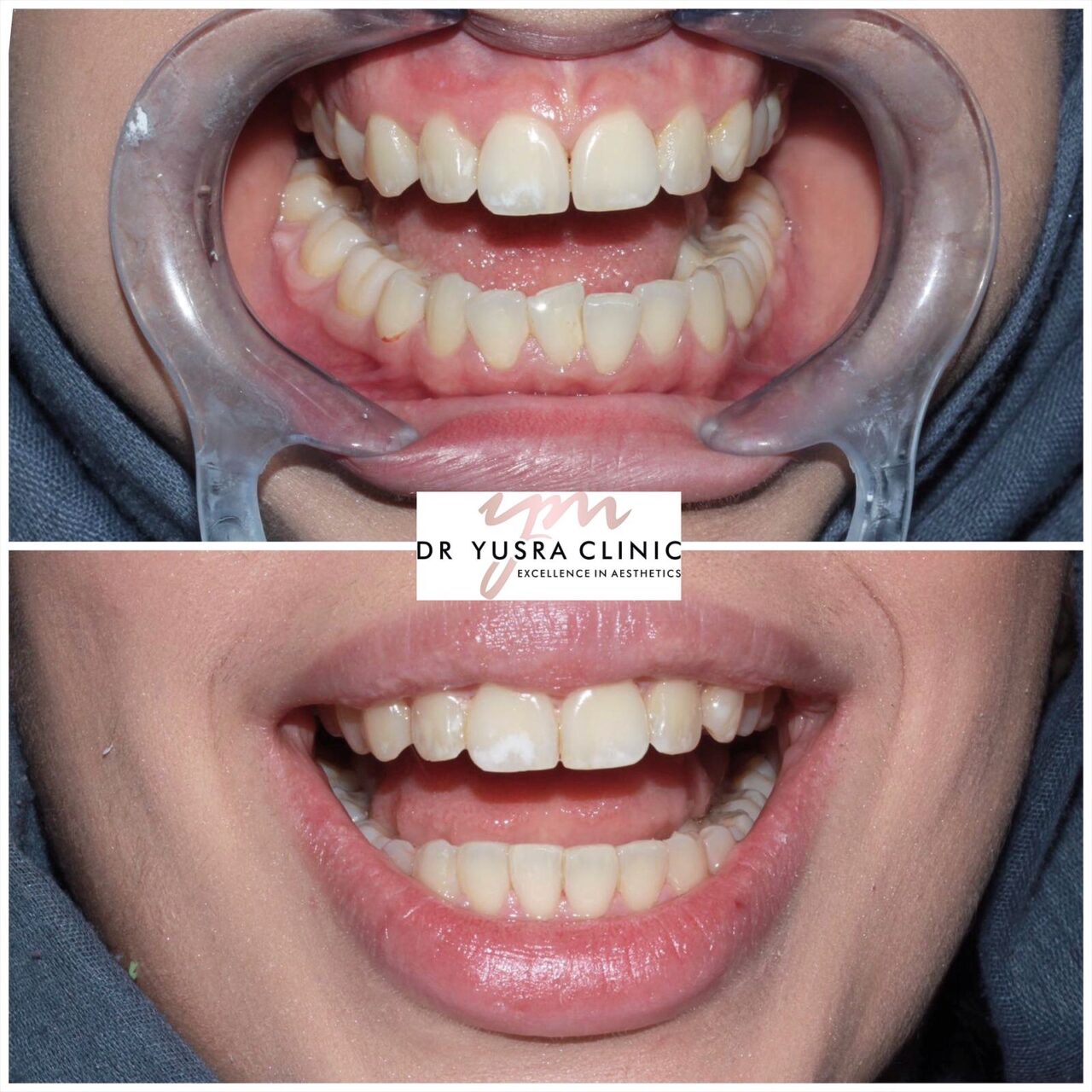 What Are Inman Aligners?
The Inman Aligner is a simple, removable appliance used to align front teeth quickly and effectively.
These removable braces are an excellent treatment option for mild dental alignment. During your consultation, we will guide you further on whether you would achieve optimum results with the Inman Aligner or whether we advise you to opt for Invisalign.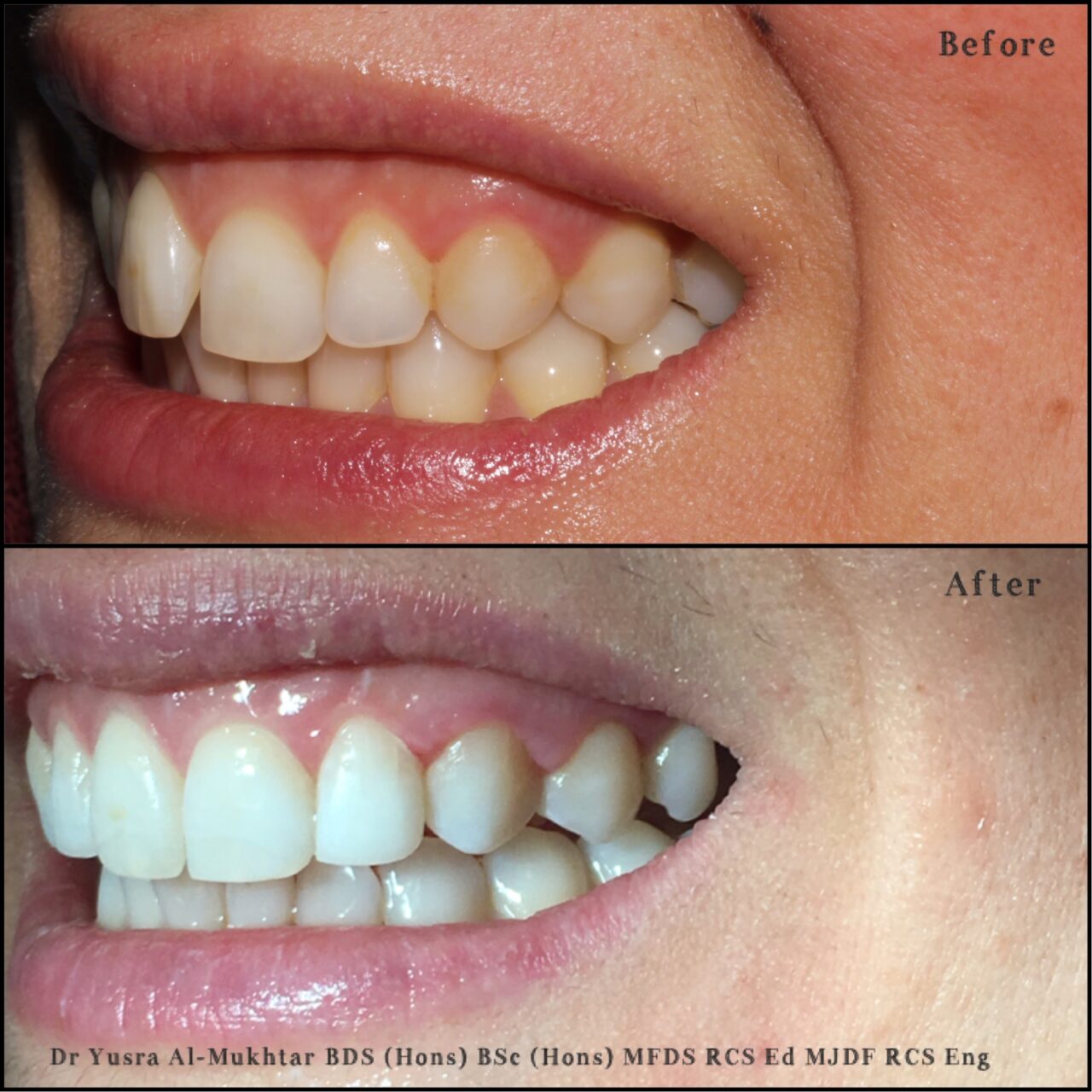 How Does Our Inman Aligners Process in Liverpool Work?
Our team here at Dr.Yusra Liverpool will give you a full breakdown of how it works, in which you first start by wearing an appliance for 16-20 hours a day, which applies gentle but continuous pressure on the front teeth. The appliance will be calibrated for you by us to ensure that your teeth are moved into the right position.
Inman Aligners involve wearing one appliance for the entire duration of the treatment, in contrast to Invisalign, which involves taking you through a series of aligners. Inman Aligners are usually a great treatment option for smaller movements and less complex cases than Invisalign.
Results are seen upon completion of treatment, which is often within 6-18 weeks. Depending on the complexity of your case, this may be longer or shorter.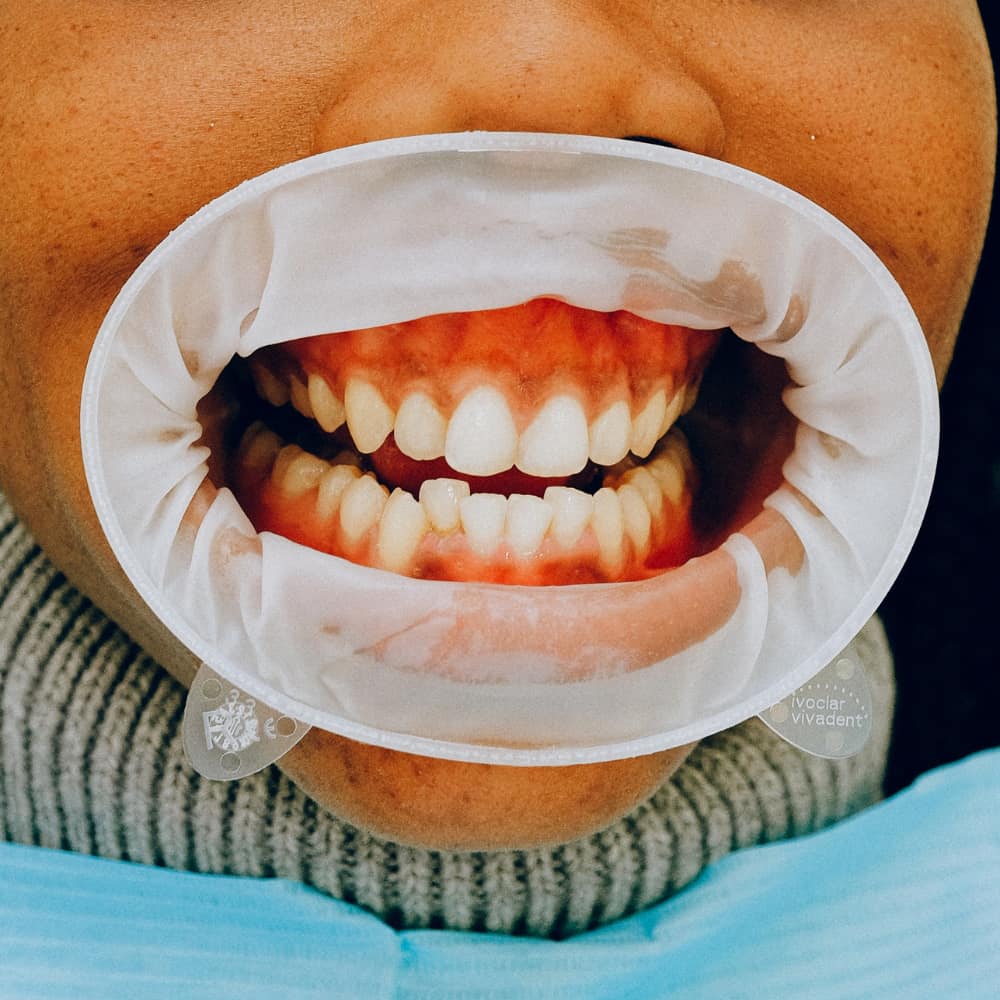 Who Are Inman Aligners For?
Inman Aligners, available at Dr. Yusra, are designed for individuals seeking a fast and effective solution for minor to moderate tooth misalignments. These aligners are particularly suitable for patients who want to improve the alignment of their front teeth or address issues such as crowding or spacing.
Older teenagers and adults in Liverpool have a different alternative to adult braces nowadays and often find Inman Aligners appealing. Their nearly invisible design and quick treatment make them a popular choice for those with active lifestyles or professional commitments.
Whether you have a specific concern or require minor orthodontic adjustments, Inman Aligners can provide an efficient and aesthetically pleasing solution under the care of Dr. Yusra in Liverpool.
Our team first offers a free consultation to see whether any other alternatives, such as composite veneers, Invisalign, or even dental implants, are suited to you before diagnosing this specific procedure.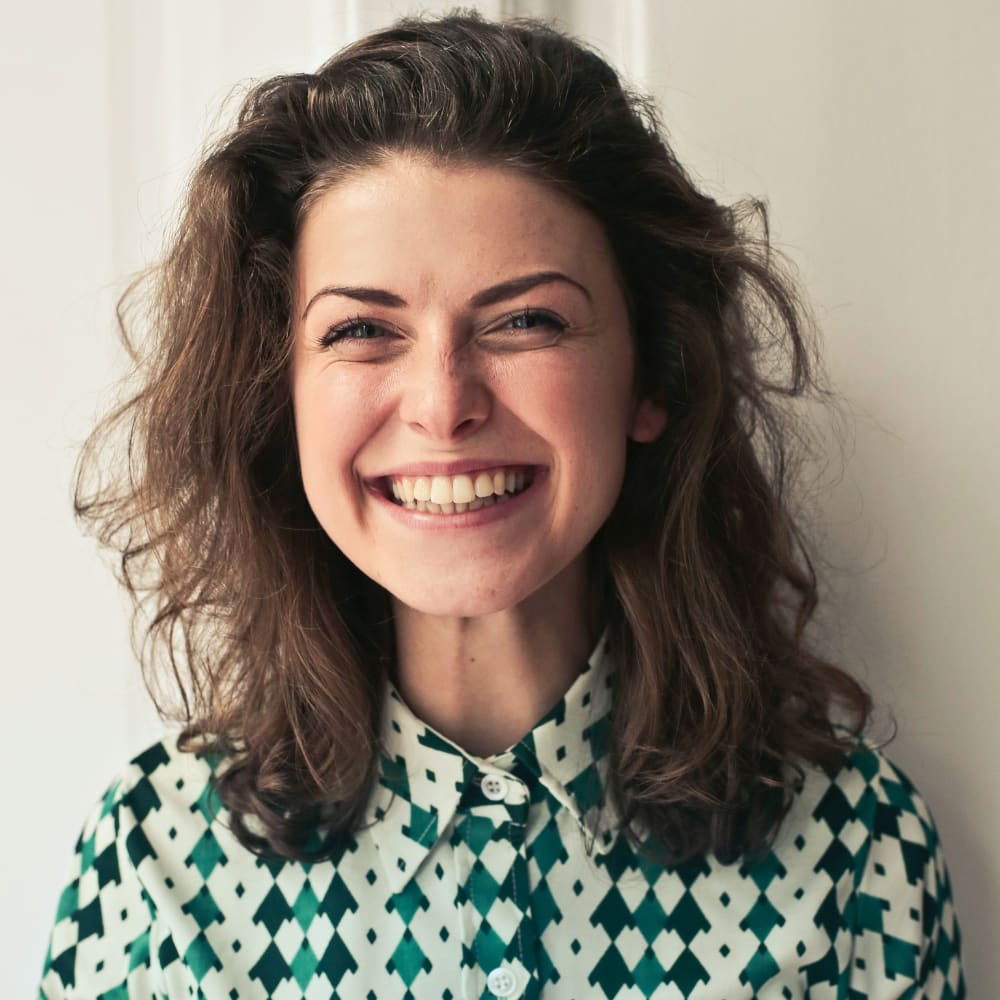 Benefits of Inman Aligners
When visiting our Inman Aligners Liverpool Clinic, there will be several benefits to this procedure. However, ensuring that you speak to our expert team first will give you a better understanding of whether you need this or any other treatment. Let's take a look at some key advantages (if this is the process necessary for your needs):
Quick Results: Inman Aligners are known for their effectiveness in correcting minor to moderate tooth misalignments. They work quickly, providing faster results compared to some other teeth straightening options.
Easily Removable: These aligners are completely removable, allowing our patients in Liverpool to maintain excellent oral hygiene. You can easily take them out for eating, brushing, and flossing, reducing the risk of future dental issues.
Comfort: Inman Aligners are designed for comfort as they exert gentle but consistent pressure on the teeth, minimising pain during treatment.
Hardly Noticeable: These aligners are less noticeable than traditional braces, making them an aesthetically pleasing choice for those seeking to improve their smiles in Liverpool.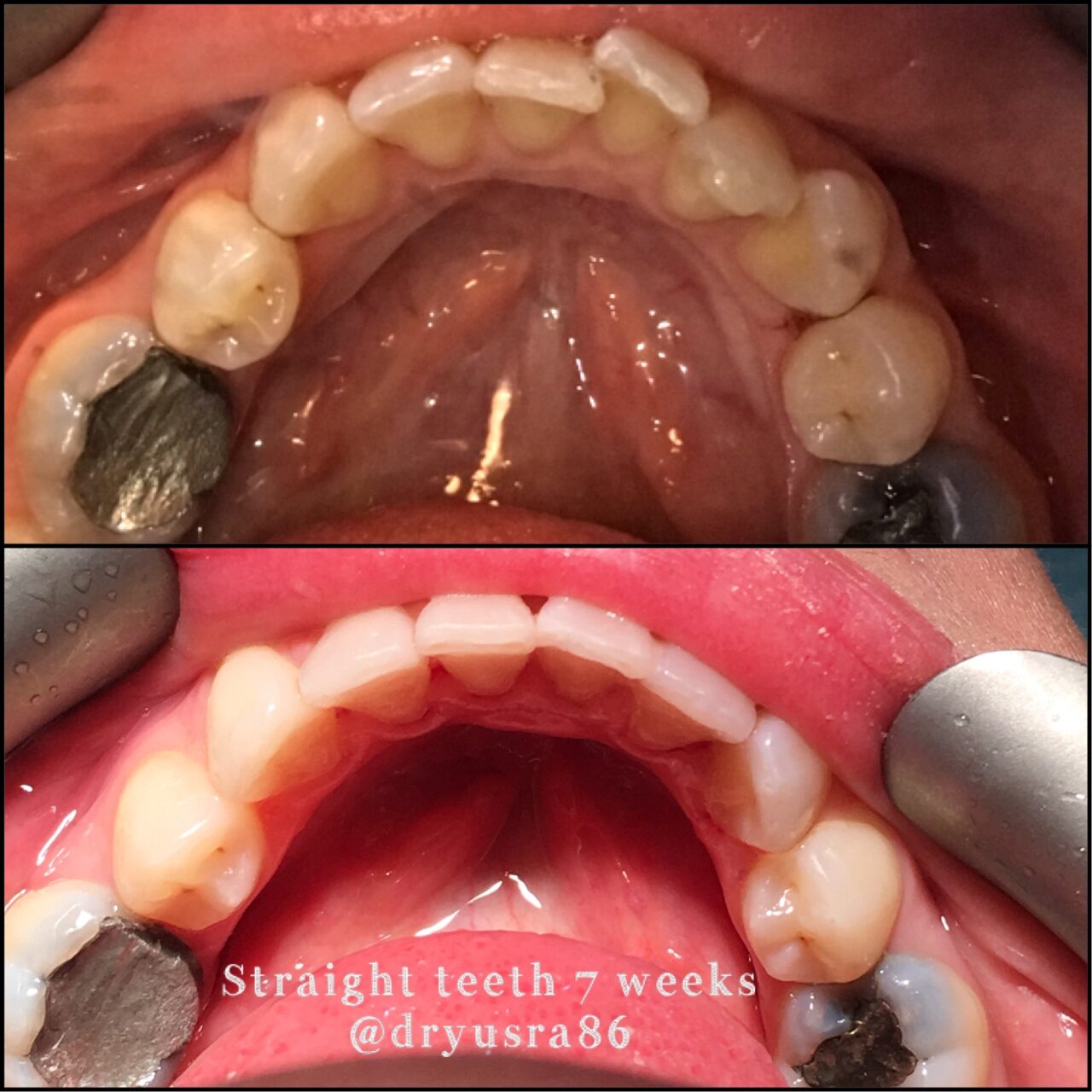 Are There Any Side Effects to Inman Aligners Liverpool?
You may experience some mild discomfort as a result of the pressure placed on your teeth. Transient changes to your speech in the first few days of wearing your appliance may also be noticed.
On rare occasions, some patients may report cheek and tongue biting, jaw pain, and a dry mouth. Solutions to all of the above can be discussed with us at any point in your Inman Aligner journey, should you report experiencing them.
Before & After Gallery