Invisalign
At a glance
Treatment time

6 months (average)

Pain

Mild temporary discomfort.

Results

At the end of the treatment, on average 6 months.

Results Duration

As long as you wear your retainer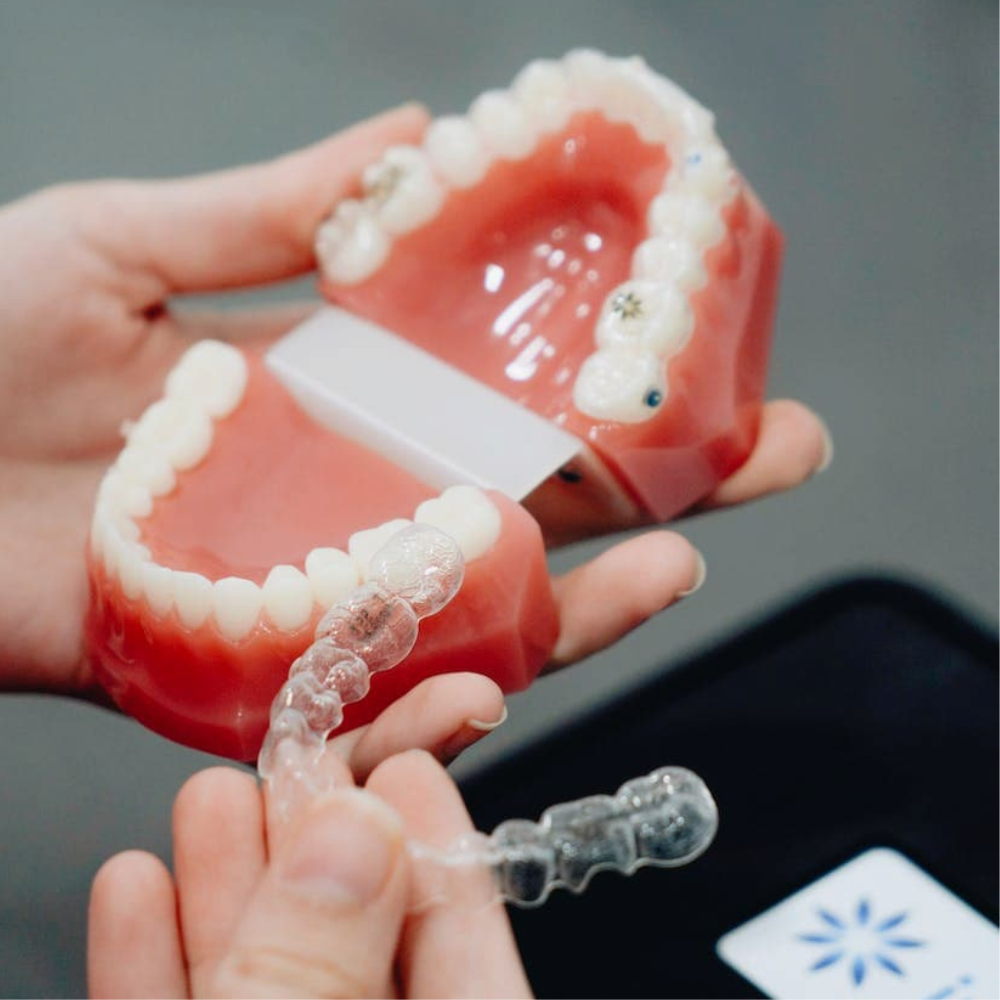 Invisalign at Dr Yusra
Welcome to a brighter, more confident smile—right here, using Invisalign Liverpool! At our clinic, Dr. Yusra is your trusted Invisalign provider, dedicated to transforming your smile discreetly and comfortably. No matter your age, whether you're in your 30s, 40s, or 50s, we provide options for adults year-round.
Instead of being stuck in traditional ways and getting metal braces fitted that make you feel self-conscious, Invisalign offers a clear alternative that fits seamlessly into your daily life. No more metal wires or brackets—just a nearly invisible solution tailored to you.
With years of experience and a passion for creating beautiful smiles, we understand the importance of individualised care. Dr. Yusra will work closely with you to craft a personalised treatment plan that achieves your dream smile.
Our Liverpool clinic offers a warm and welcoming environment, making your dental journey a comfortable and stress-free experience. We're here to support you every step of the way, from your initial consultation to the final reveal of your stunning new smile.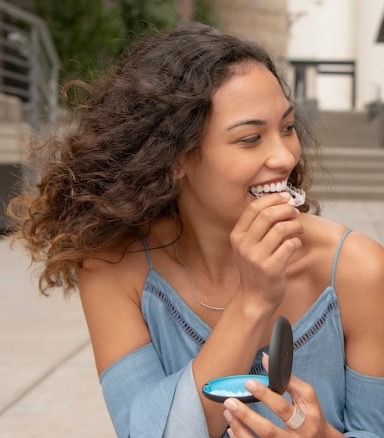 What is Invisalign?
Our Liverpool Invisalign treatment is done to move your teeth for a straighter smile using a series of custom-made transparent aligners.
Invisalign is rapidly gaining popularity as an excellent alternative to traditional fixed braces. It is the safe, predictable, and discrete way of achieving the straight smile you've been longing for.
Results are seen gradually along the course of your Invisalign journey. The final result is seen at the end of your treatment plan, which is on average 6 months. The length of your treatment plan, however, depends on how complex your case is. The majority of people begin to see a difference after just the first three months.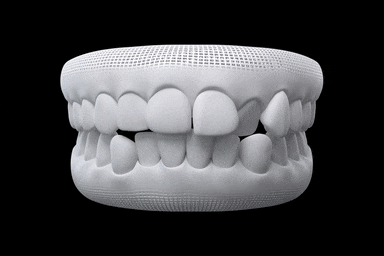 How Does Invisalign Work?
Following a consultation and discussion about your treatment plan, we'll give you your first set of aligners. You'll need to wear these for 1–2 weeks before moving on to the next set in the sequence. Your aligners will need to be worn for approximately 22 hours per day.
Along your Invisalign journey, we will see you for regular appointments to closely monitor your progress and make any necessary adjustments. This gradual and gentle approach ensures a comfortable and effective treatment, ultimately leading to a beautifully straight smile.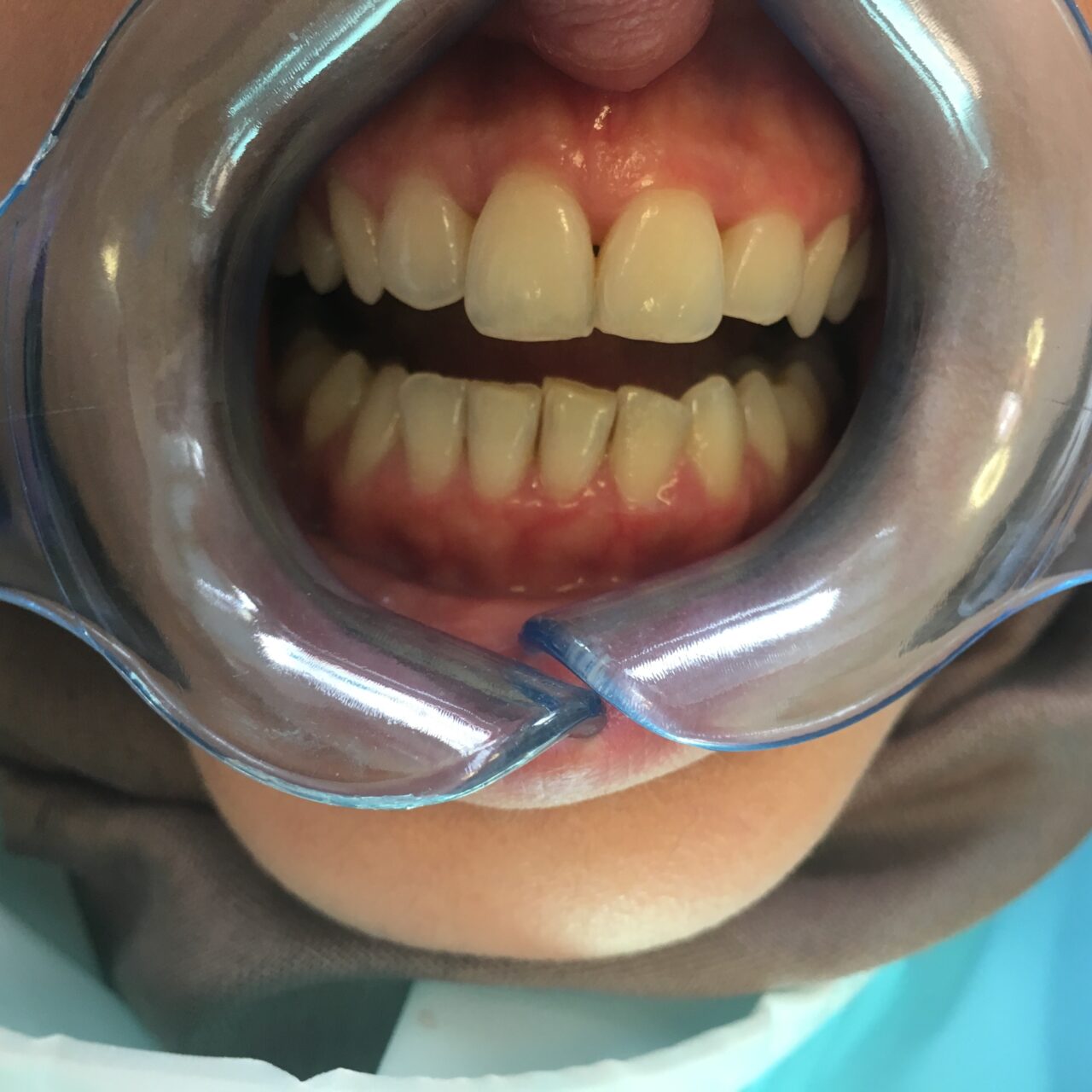 How Do You Know If You Need Invisalign in Liverpool?
If you feel as though your teeth need to be treated, you may not know the different Invisalign treatment options that are available to you or if you even qualify for our Invisalign Liverpool service. To confirm your beliefs or state that you don't need it, this is what we look for when diagnosing a potential patient for Invisalign treatment to start:
You have crooked or misaligned teeth
You have crowded teeth
You have gaps between your teeth
You have either overbites or underbites
Your teeth are shifting
Self-consciousness about your smile
Overall oral health
If you've noticed any of these problems over time when you look at your teeth, it's a good idea to consult with our experts here at Dr. Yusra. Our Invisalign procedure will prevent any oral concerns and work to improve your unique smile within our holistic consultation.
No matter the problem you have, whether that be gaps in your teeth or crooked teeth, we're set on making sure you get a personalised experience to ensure you're happy with the outcome.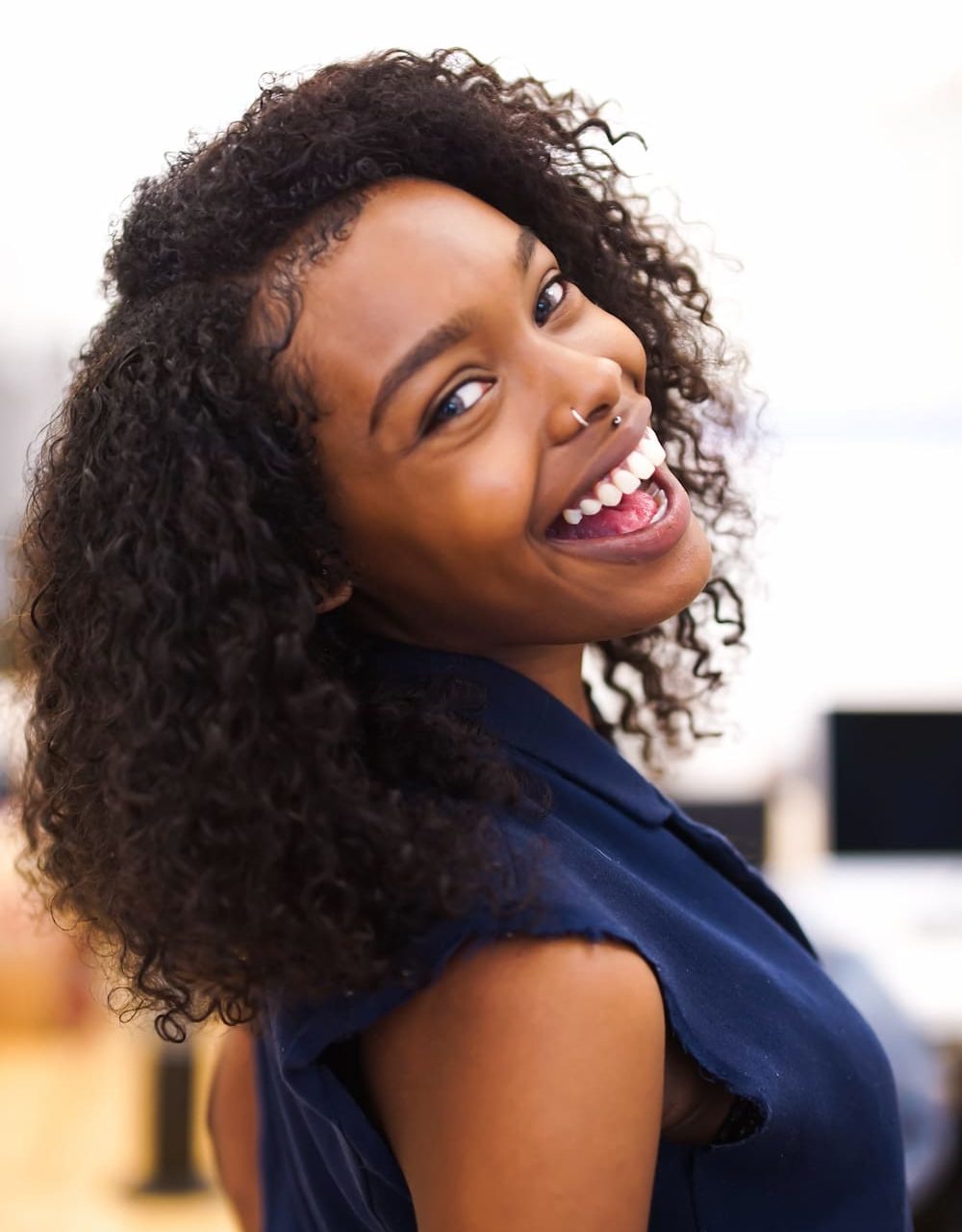 Benefits of Invisalign
Invisalign, available at Dr. Yusra's Liverpool practice, offers a discreet and comfortable way to achieve a straighter smile. One key advantage is its near-invisibility, making it an attractive choice for those who want a more inconspicuous orthodontic treatment.
Unlike wearing braces, Invisalign aligners are made from smooth plastic, reducing the risk of discomfort and mouth sores.
Not only that, but maintaining your oral hygiene is made simpler with Invisalign, as the aligners are removable when eating and drinking, also allowing you to easily floss and brush your teeth too.
This reduces the likelihood of plaque buildup and cavities. Plus, the ease of use when removing the aligners for special occasions or meals adds convenience to the treatment process.
Invisalign often requires fewer in-person visits, saving time for Liverpool patients. Results for the desired outcome you want are also achieved a lot faster compared to other methods, making it a practical choice if you're looking for teeth straightening at an efficient rate.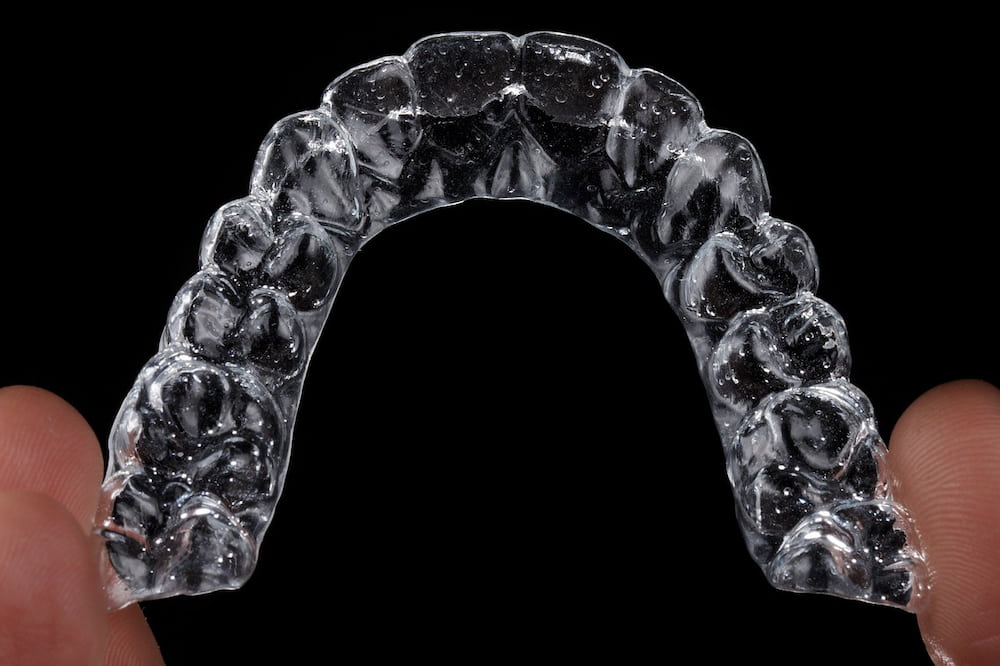 Are There Any Side Effects of Invisalign?
You may experience some mild, transient changes to your speech in the first few days after starting your Invisalign journey. On rare occasions, some patients also report cheek and tongue biting, jaw pain, and a dry mouth. Solutions to all of the above can be discussed with us at any point of your Invisalign journey, should you report experiencing them.
Before & After Gallery