Dental Care
At a glance
Treatment time

Two appointments, 2-4 hours each

Pain

The first appointment is usually done under local anaesthetic, so this step is pain-free. On rare occasions some patients report experiencing mild sensitivity after the veneers are bonded to the teeth. This usually subsides after a day or two.

Results

As soon as we cement your veneers

Results Duration

10 - 15 years

Price

From £850 per tooth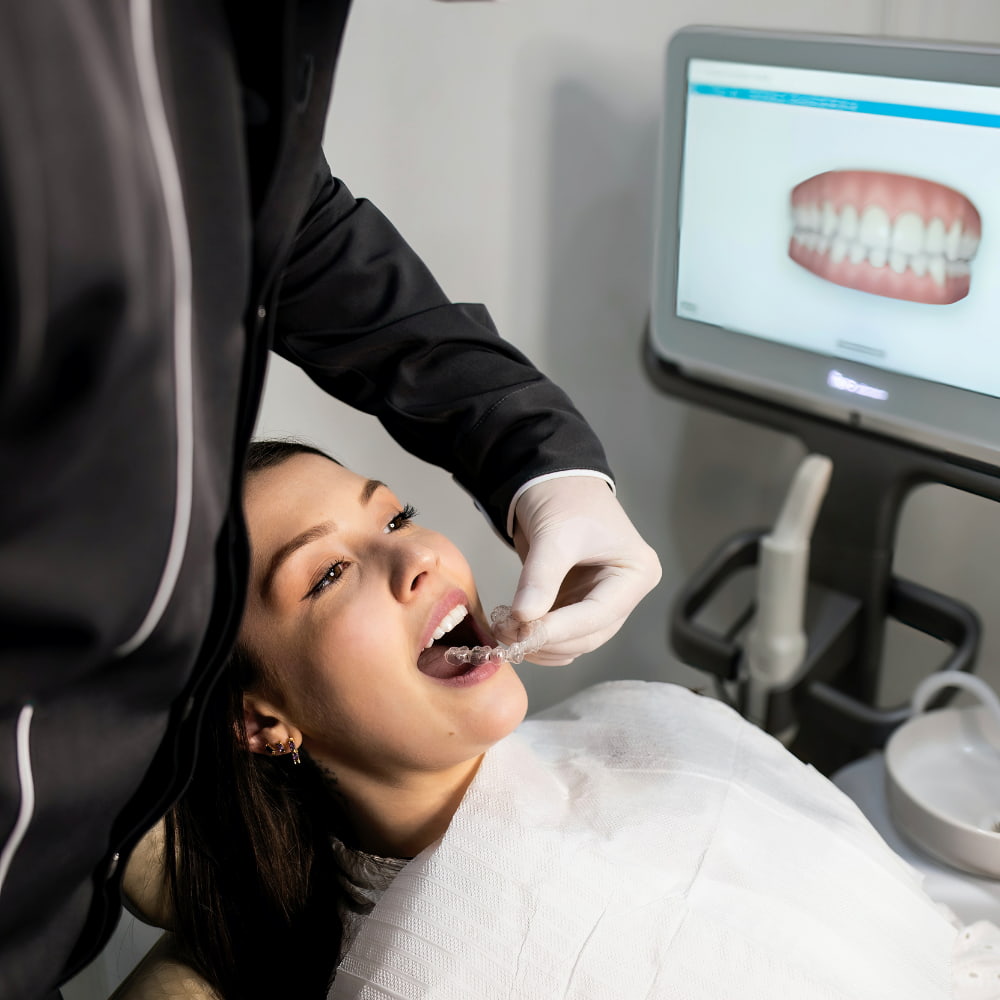 Porcelain Veneers at Dr Yusra
If you're looking for dental treatments to help you achieve the smile you've always wanted, our experts here at Dr. Yusra in Liverpool can help you with that. Our commitment to helping people from all around the country has allowed us to
Porcelain veneers offer an adaptable and natural-looking treatment, whether you're dealing with discolouration, chipped teeth, or minor misalignments.
Our dentist in Liverpool specialises in delivering these high-quality, custom-made veneers to create a beautiful, harmonious smile that suits your unique facial features. Contact our team today, and we'll look at the possibilities of porcelain veneers and how they can elevate your dental aesthetics and self-assurance.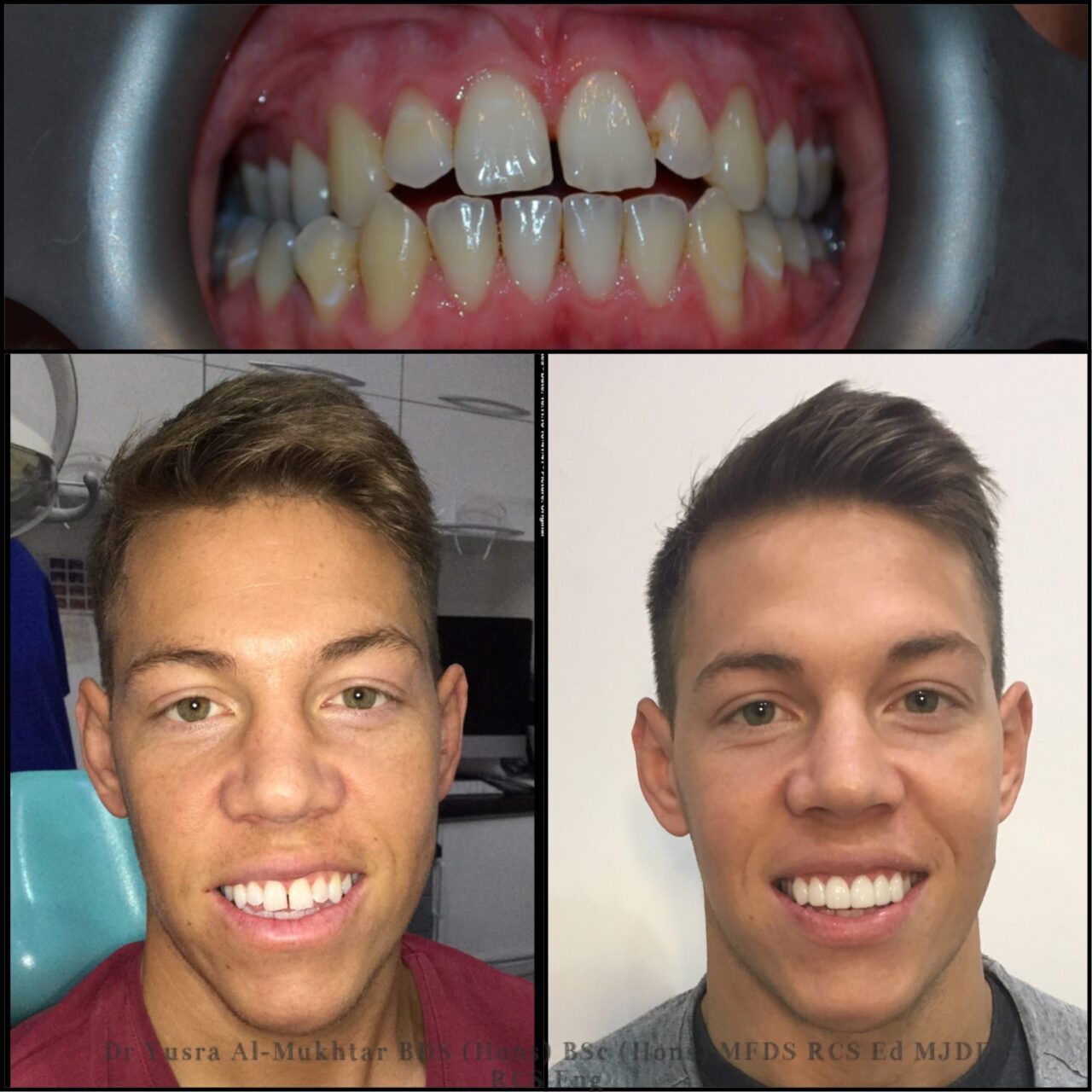 What are Porcelain Veneers?
Porcelain veneers are thin porcelain shells that are permanently bonded to the front surface of teeth to improve their appearance.
Veneers are used to treat many cosmetic dentistry concerns that you may hear from your dentist, such as chipped, discoloured, or small teeth.
Dental veneers have been around for a long time, and as such, they have been tested and proven to be an excellent long-term, natural looking treatment option for chipped, stained, or misshapen teeth.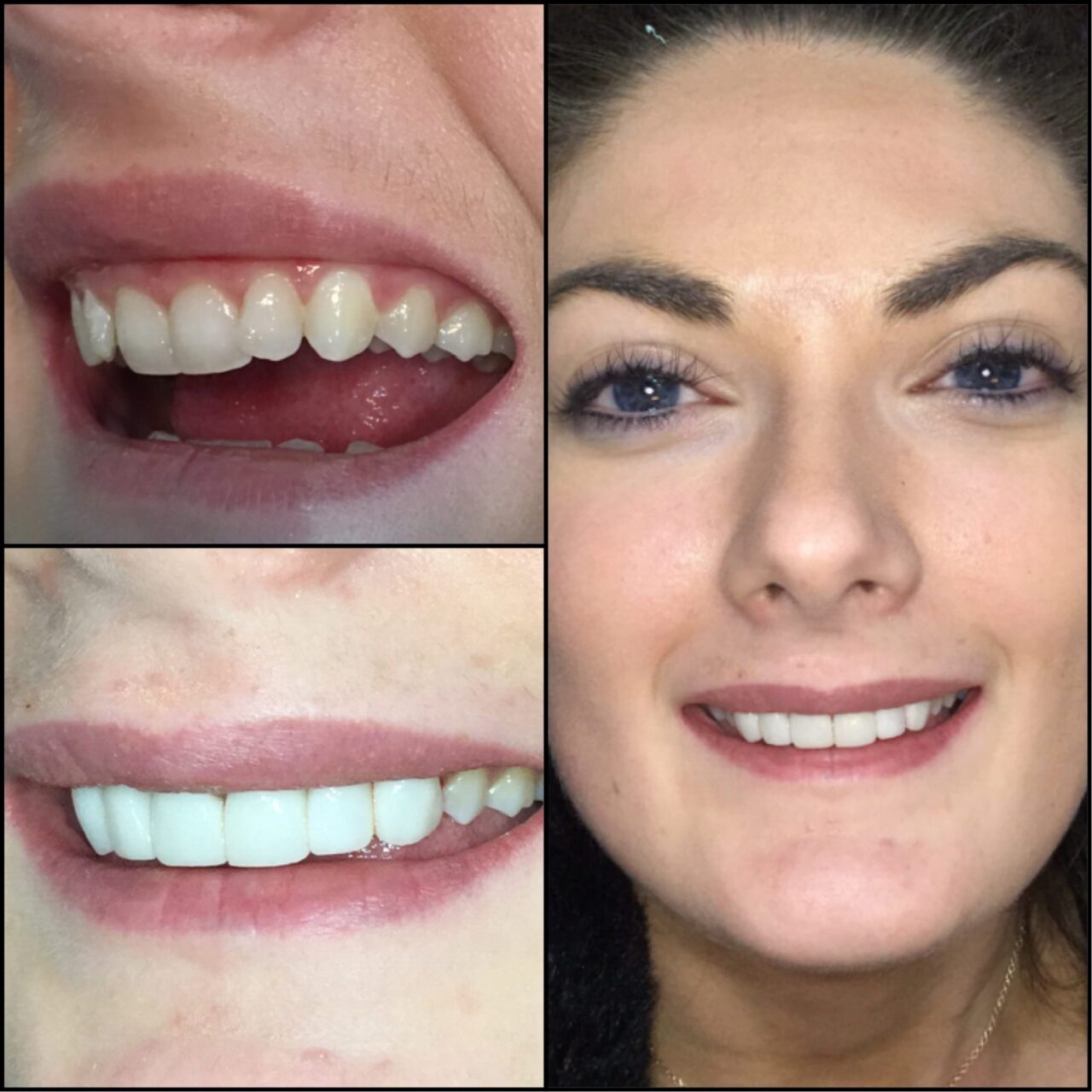 How Does the Porcelain Veneers Process Work in Liverpool?
To get your porcelain veneers, you will require two separate visits, usually a week apart. On the first appointment, we will begin by shaving a very thin layer of the tooth enamel, followed by taking an impression of your teeth for the creation of a mould. We'll then send the mould to a dental lab for them to custom-make a porcelain veneer for you. Like composite bonding, this may be done on just one tooth or on multiple teeth.
Once the veneers are ready and sent back to our clinic from the lab, we see you for your second appointment. During this appointment, we attach the veneers to the teeth by cementing them in place using a thin layer of porcelain material. Temporary veneers are placed in between appointments for your comfort.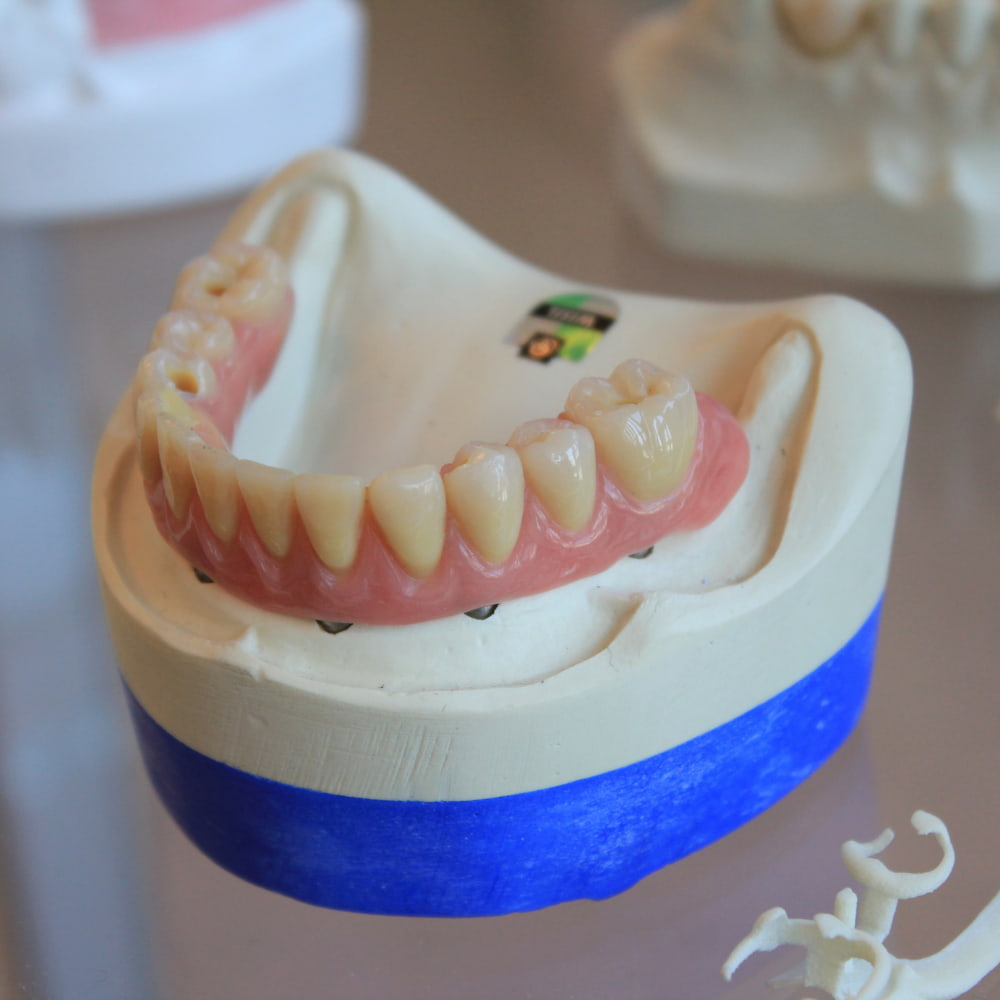 Who Are Porcelain Veneers For in Liverpool?
Porcelain veneers, offered by our dental practice in Liverpool, can be used for a range of dental concerns. They are most suitable if you're looking to transform your smile.
Porcelain veneers can effectively address issues like discoloured, stained, or misshapen teeth. They are also a helpful option if you have minor cosmetic imperfections, such as chipped teeth, small gaps between your teeth, or crooked teeth.
Moreover, porcelain veneers are popular among patients seeking a long-lasting and natural-looking solution to rejuvenate their smile.
If you feel as though this is you and want either a smile makeover or a subtle improvement, our porcelain dental veneers in Liverpool will supply you with a pleasing process that aims to give you that Hollywood smile.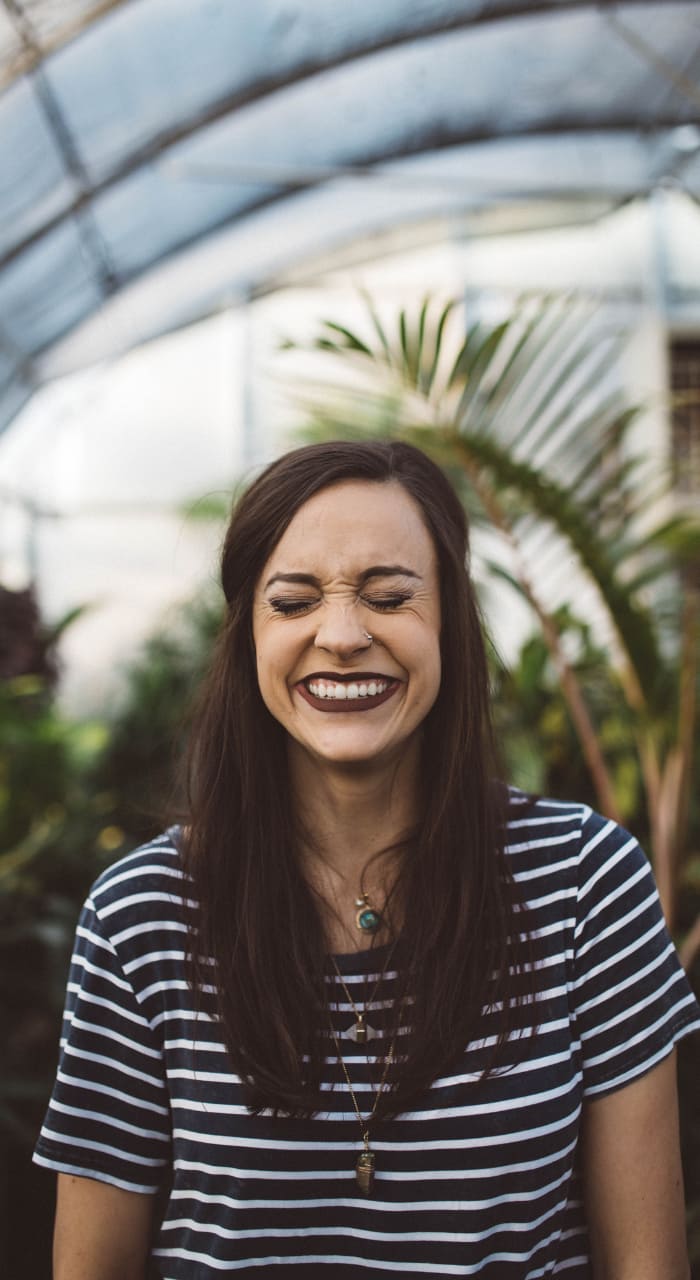 The Benefits of Porcelain Veneers
Our process in Liverpool is suited for those who fall under the criteria above, but to see if you will benefit from undergoing this procedure, we're going to list the main advantages of porcelain veneers, to see if this is something you want to reach out to us about:
Veneer placement is a relatively straightforward procedure, requiring minimal tooth reduction compared to more technical treatments and preserving your natural tooth structure.
Veneers provide a relatively quick transformation, typically requiring only a few dental appointments in our Liverpool clinic to achieve a dramatically improved smile.
If you need this procedure, expect to see a more attractive smile, which often leads to increased self-esteem and overall confidence, positively impacting your personal and professional life.
Porcelain veneers are excellent at stopping staining, ensuring long-lasting results and maintaining your smile's brilliance over time.
When we make your custom-made veneers, they will closely mimic the look and feel of natural teeth, resulting in a seamless and authentic smile that blends well with your facial features.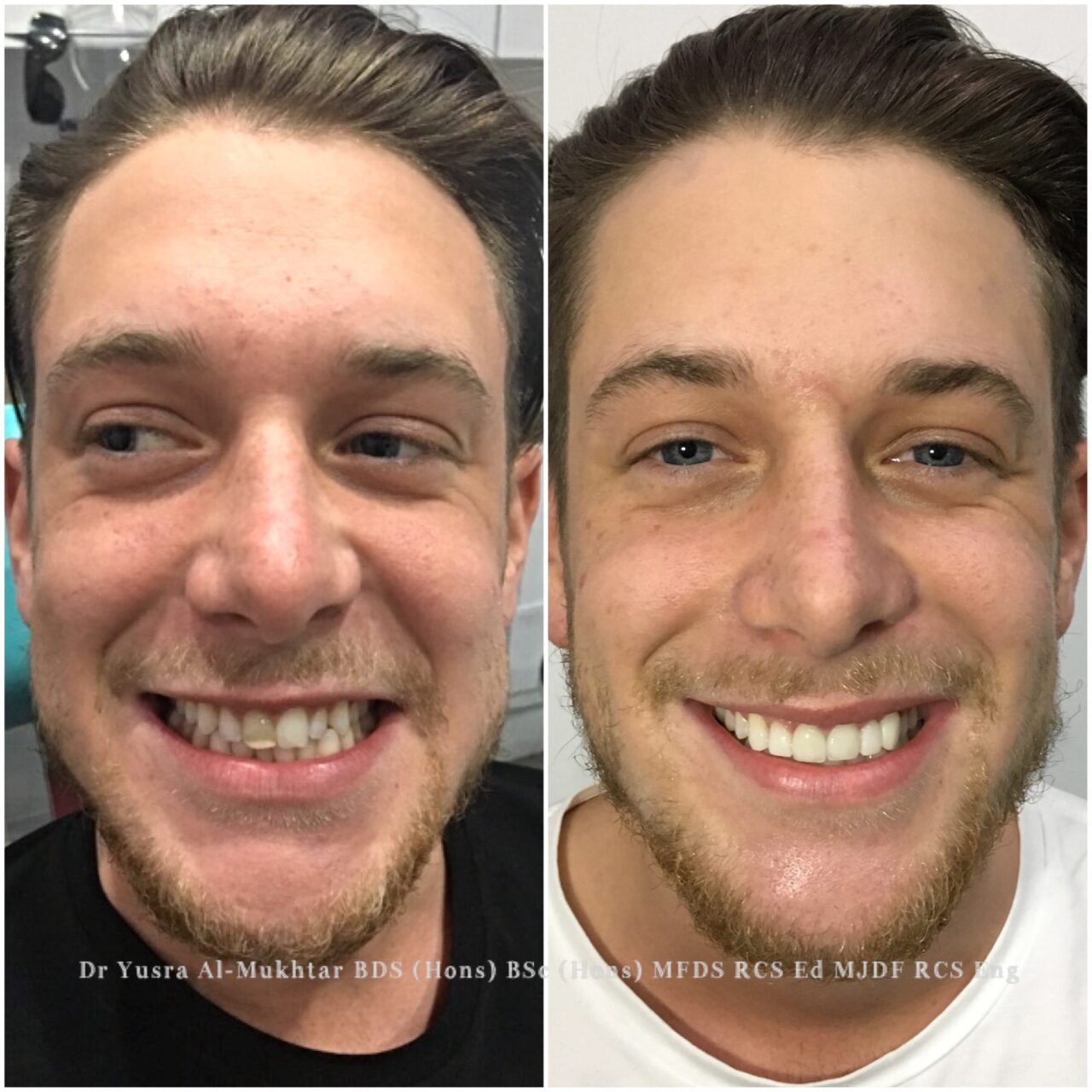 Will You Face Any Side Effects With Porcelain Veneers?
On rare occasions, some patients report experiencing slight tooth sensitivity and temporary gum inflammation. There is also an increased future risk of tooth pulp injury after slightly shaving the surface of any tooth.