Dental Care
At a glance
Treatment time

dependent on treatment

Pain

Transient mild to moderate sensitivity.

Results

At the end of the treatment

Results Duration

12 months depending on diet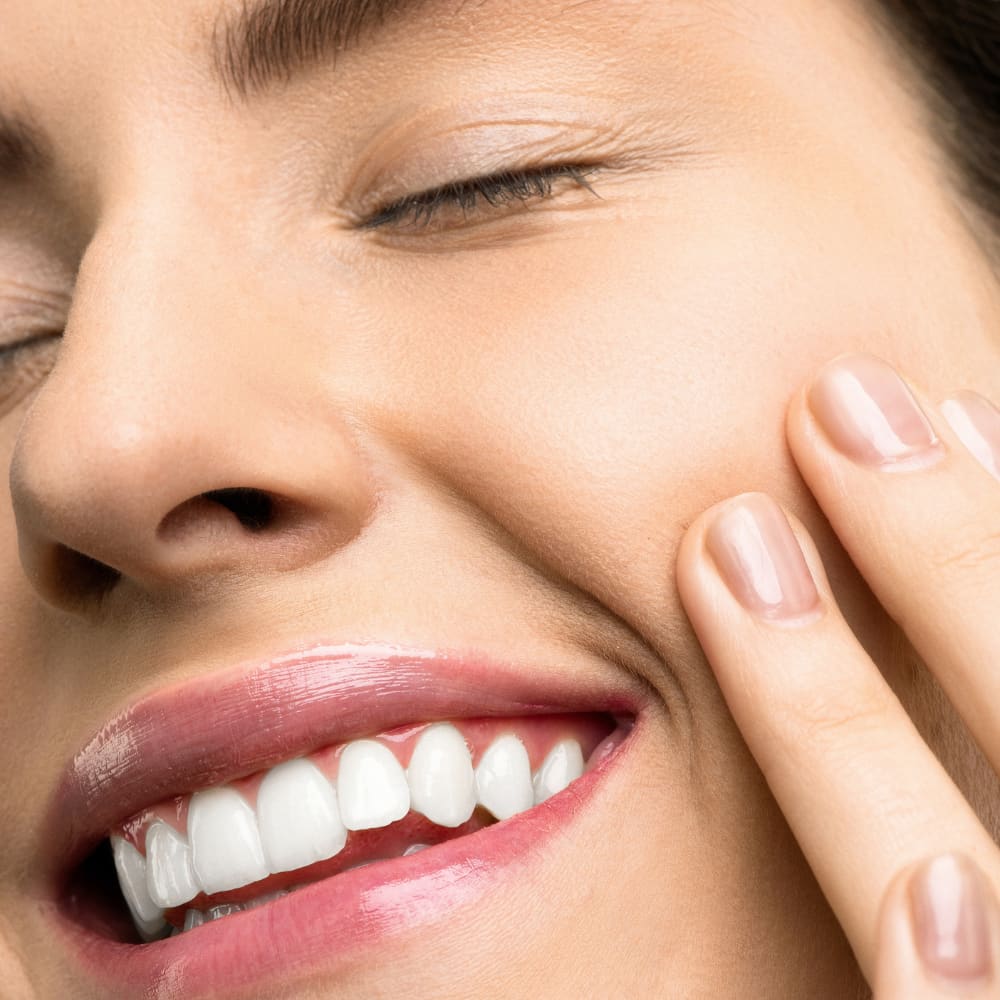 Teeth Whitening at Dr Yusra
Are you looking to boast a radiant, pearly-white smile? Look no further than our expertise and state-of-the-art treatments to ensure that your teeth will be shades brighter in no time.
Here at Dr. Yusra, our positive feedback from our Liverpool clients has allowed us to dedicate our time to brightening your smile and boosting your confidence, so when you reach out to us with any questions or concerns, we can offer you all the help you need for an optimal teeth whitening experience
At our Liverpool clinic, we understand the importance of a welcoming and comfortable environment, and our personalised approach means your treatment will be tailored to your unique needs, ensuring a safe and effective tooth whitening experience.
Don't let stained or discoloured teeth hold you back anymore—contact our dental treatment team today to schedule your precise teeth whitening treatments!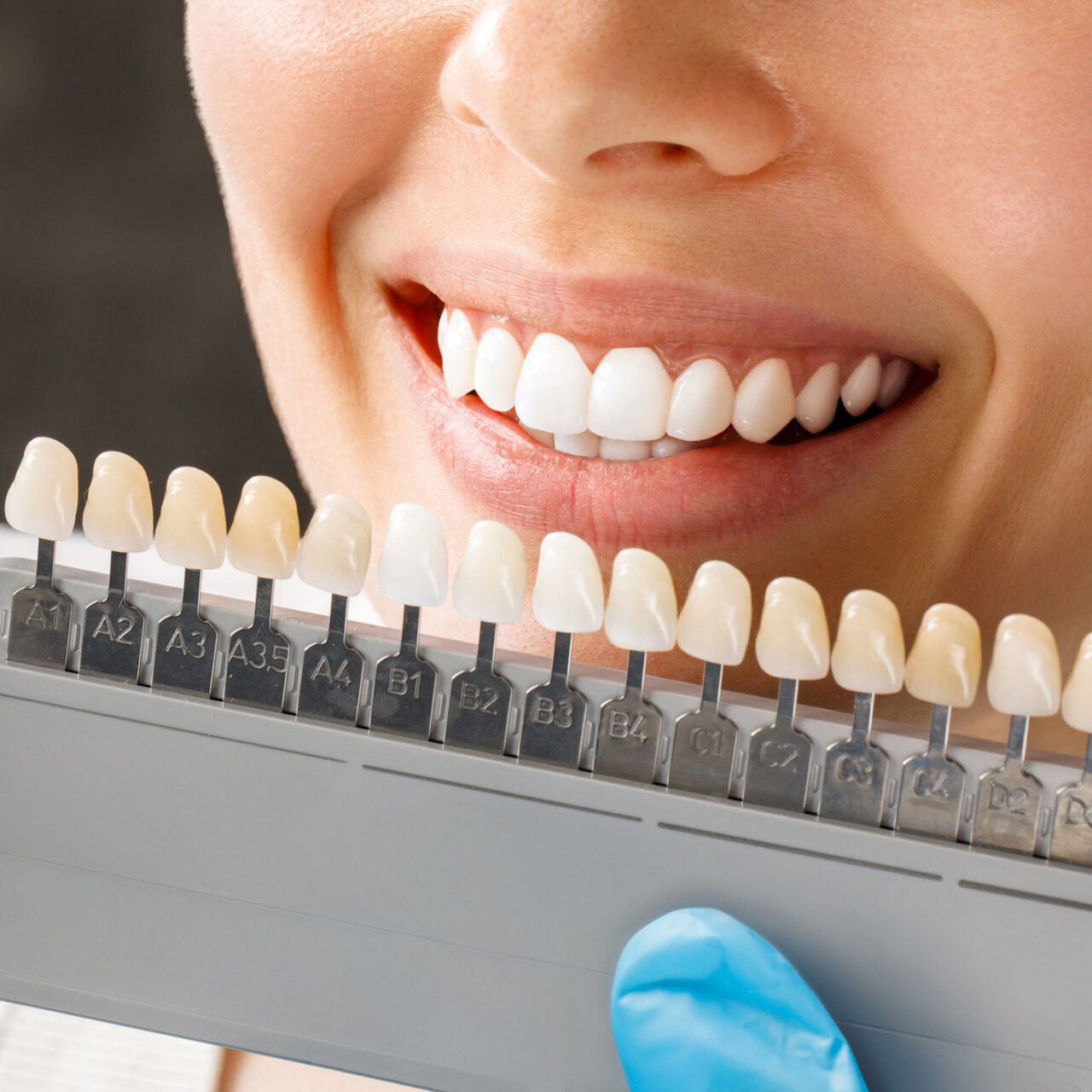 What is Teeth Whitening?
Teeth whitening is a cosmetic dentistry procedure that uses a bleaching agent to whiten the current colour of your teeth by a few shades.
Teeth whitening is a safe, effective, and popular cosmetic dentistry treatment that is often done alongside Invisalign and composite bonding in order to achieve your smile goals.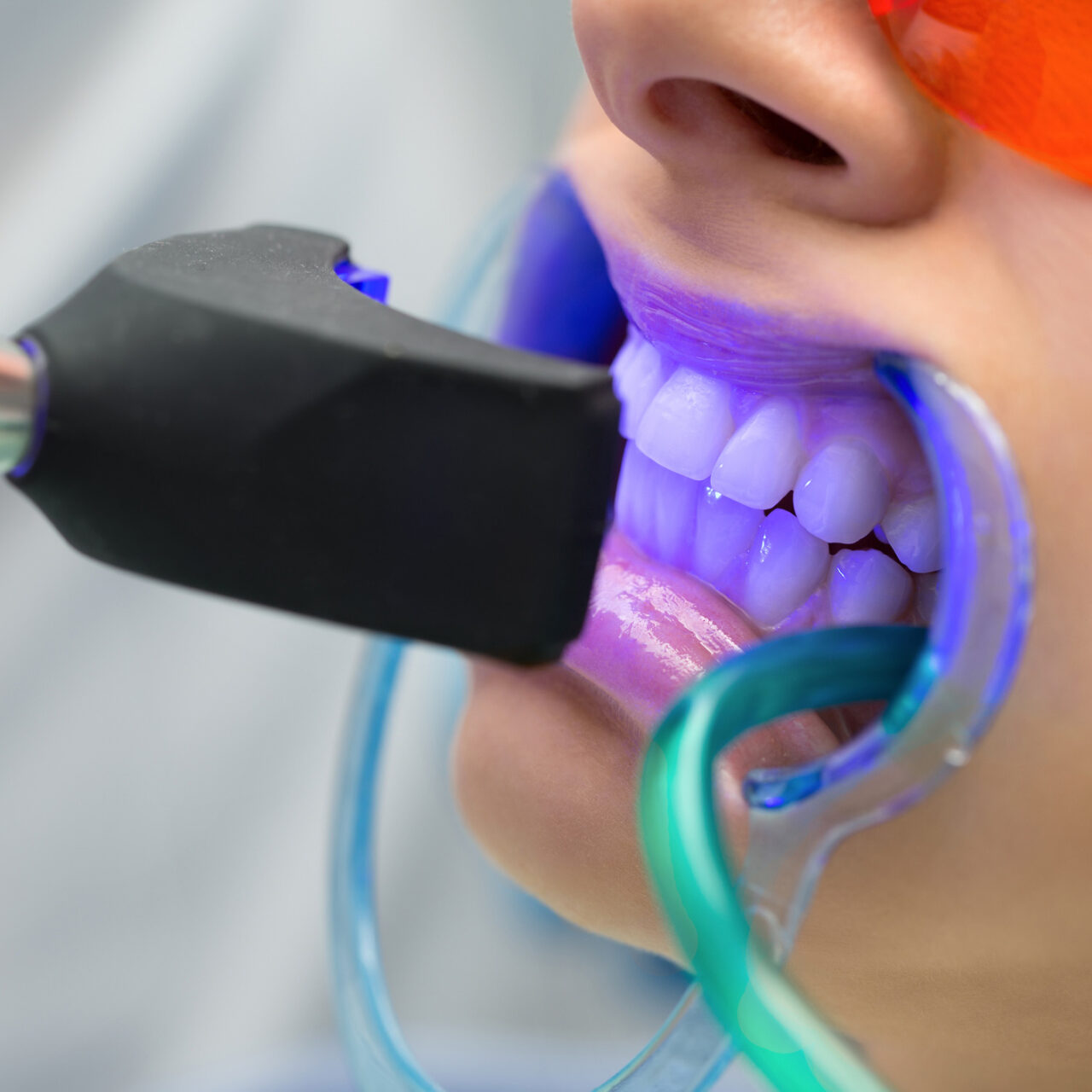 How Does Teeth Whitening Work in our Liverpool Clinic?
There are two whitening options that our Liverpool team will put you through, depending on your specific requirements and individual needs:
1. Home Teeth Whitening
We start by noting the current shade of your teeth and then move on to taking moulds of your teeth to create custom-made teeth whitening kits for you. We then provide you with some teeth whitening gel syringes to take home with you.
We show you how to apply the gel to the trays and then instruct you to wear them every night for up to two weeks.The results will be seen gradually over the two-week period, with the final result being seen at the end of the two weeks.
After the two weeks are complete, we follow up to note your final shade.
2. In-house Laser Teeth Whitening
This is done for you at our clinic during a two-hour appointment. We start by applying a barrier between your gums and teeth before placing onto your teeth a higher concentration of the teeth whitening gel than the one provided in a home teeth whitening syringe.
We will then position a UV light directly onto the teeth for three sets of 20 minutes, adding up to a total of one hour of the whitening gel being on the teeth. After the first two sets of 20 minutes, we will remove the gel and re-apply it to re-activate the teeth whitening procedure and achieve optimum results.
You will see the results immediately from our teeth whitening work at the end of the two-hour appointment.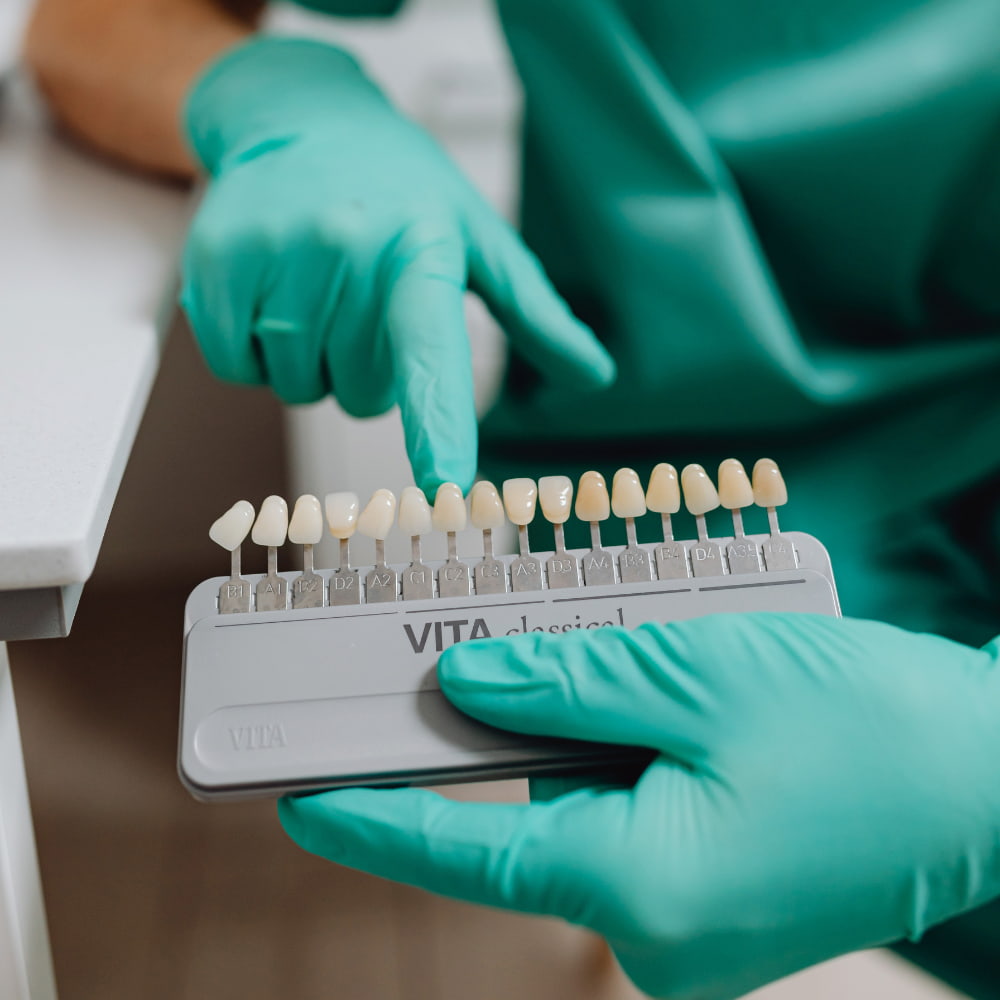 Benefits of Teeth Whitening
Beyond the obvious benefit of improving the appearance of your smile, teeth whitening offers several other advantages:
Improved self-confidence
You will notice yourself staying on top of your oral hygiene more
If you whiten your teeth, it can make you appear younger
It removes the appearance of stains/discolouration
You will receive positive impressions
It can boost your mood
Now that you know the standout advantages of teeth whitening in Liverpool, it is important to note that teeth whitening may not be suitable for everyone who gets in touch with us, and its effectiveness can vary depending on the cause and extent of your tooth discolouration.
Before setting your mind on looking for teeth whitening services, we would advise you to contact our professional clinic. This way, we will be able to determine the best approach for achieving a brighter smile while considering all of your oral health factors.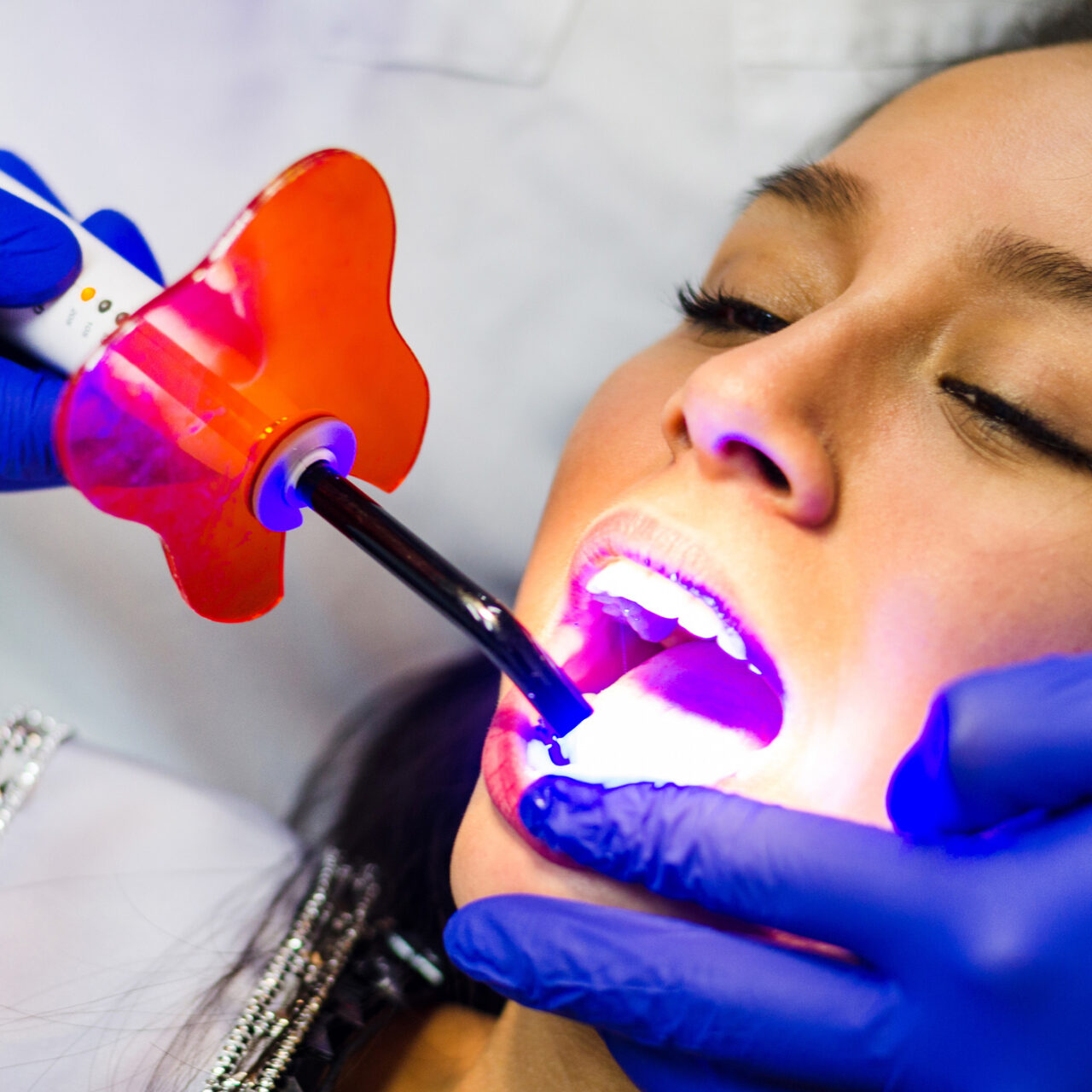 Are There Any Side Effects to Teeth Whitening Liverpool?
If you opt for our dental work, similar to any teeth whitening process, you may feel mild to moderate sensitivity. The extent to which you may experience sensitivity varies from person to person, depending on your pain threshold and previous experience with teeth whitening.
Some patients report feeling no sensitivity at all. During your consultation, we can discuss any concerns you may have about the possibility of experiencing sensitivity during teeth whitening.